So we have scoured the internet to bring you the best Mschf red boots dupe from $40. Keep reading to find out more.
The MSCHF Big Red Boots are a limited-edition footwear product created by the art and design collective MSCHF.
Inspired by Astro Boy, these boots are known for their comically large size, which makes them a statement piece, as well as their bright red color. MSCHF has a reputation for creating provocative and boundary-pushing products, and the Big Red Boots are no exception.
It is unclear if these boots are still available for purchase, as MSCHF often releases limited runs of their products that sell out quickly.
The price of the MSCHF Big Red Boots is not publicly available as the product is often a limited run and may no longer be available for purchase. Additionally, MSCHF's products are known for their exclusive and highly sought-after nature, which can sometimes lead to high resale prices on the secondary market.
Watch the unboxing of the MSCHF red boots here.
Do you like the way he styled the MSCHF big red boots?
Vote below 👇
MSCHF Big Red Boots Price
As we speak, the MSCHF red boots retail for $1,243 on Stock X. Originally retailing for $350 on the MSCHF website, but it is now sold out worldwide.
If you're interested in purchasing a pair of MSCHF Big Red Boots, it would simply be impossible. But thankfully, we have found the best MSCHF big red boots dupe for those willing to achieve the same look.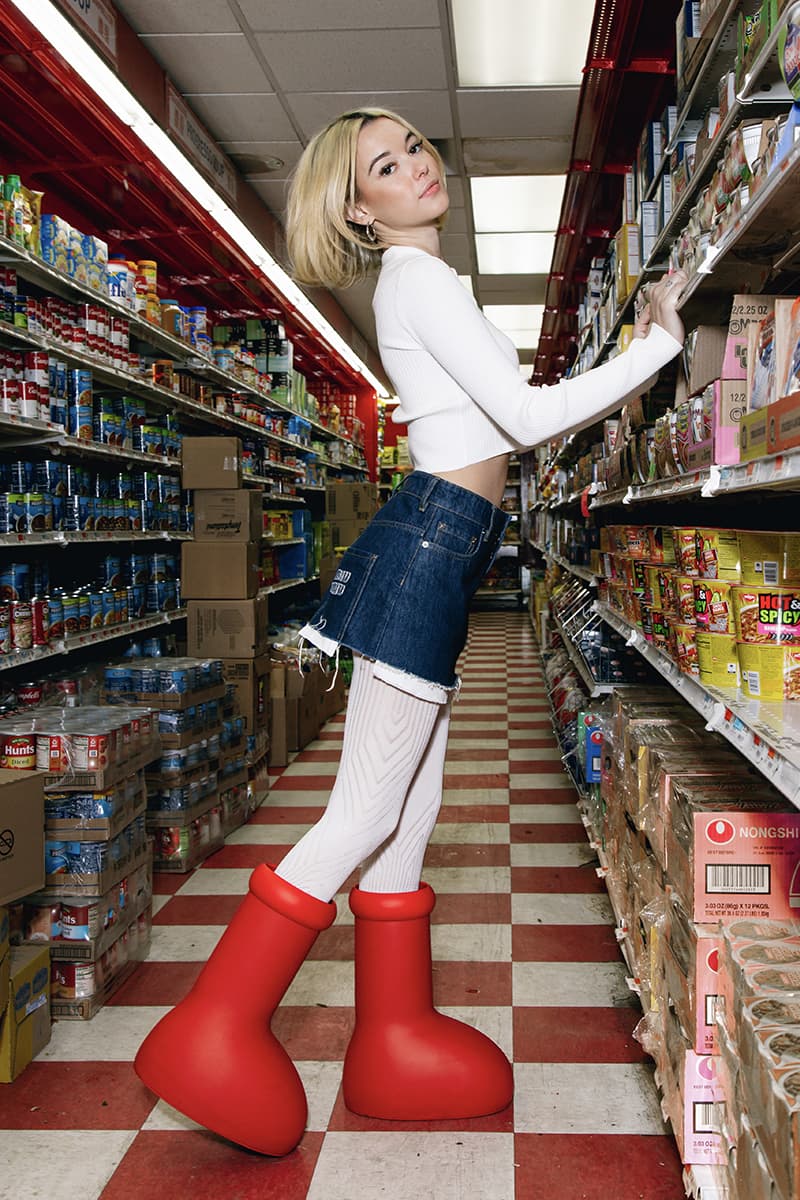 What makes the MSCHF red boots so popular?
Comical, controversial, chucklesome, these are some words mschf would be associate with.
Spotted on the likes of Ciara, Lebron James, Seth Rollins, Lil Wayne, and many other celebrities, it's safe to say the MSCHF big red boots have become a hit.
In addition to their highly sought after product offerings, MSCHF is known for their clever and often controversial marketing campaigns, which generate buzz and keep people talking about the brand. Their products and campaigns often spark conversation and debate, and the collective has a strong following of fans who are drawn to their edgy and experimental approach.
Overall, MSCHF has built a reputation for being a boundary-pushing brand that creates products that are both stylish and thought-provoking. This combination of aesthetics and attitude has made MSCHF a popular and well-regarded brand among many people in the fashion and design communities.
It has become almost comical, as someone who wore the MSCHF red boots was unable to take them off which went viral on TikTok.
PS, you will be able to take our MSCHF red boots dupes off! 😉
---
We have found some of the best MSCHF big red boots dupes, lookalike and alternatives for you from some of the top online retailers and high street brands out there, ranging from $7 – $160.
Let's take a look at the dupes below! 👇
MSCHF Big Red Boots Dupe
1.
High street retailer EGO official has finally unveiled their MSCHF boots dupe! Use code 'EGO20' for £20 off your order. If you don't want to wait weeks for the boots from China from DHGate & Aliexpress, opt for these boots by EGO and get your order in 3 – 5 days.
---
2.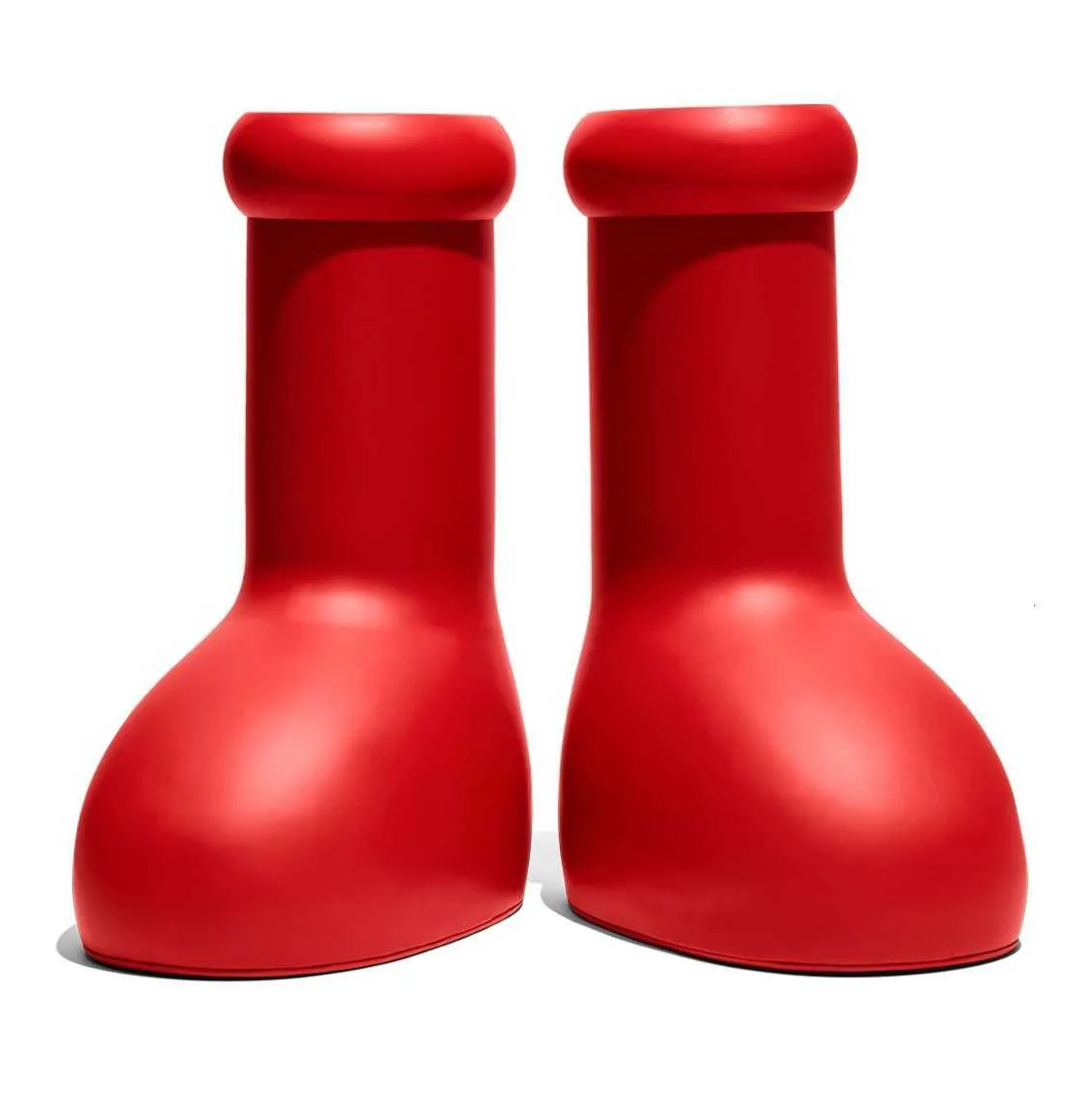 This seller on DHGate has 100% positive feedback and over 260+ orders. Made from very high quality, with 5-star image feedback & happy customers!
---
3.
Over 30+ orders and 5 star feedback with images from happy customers, we are absolutely loving these MSCHF lookalikes! Super affordable too!
EU 27 – 47 available.
4.
A second best-seller on Aliexpress, over 80+ orders. This seller has 98% positive feedback. Boots come in 3 different colours.
---
5.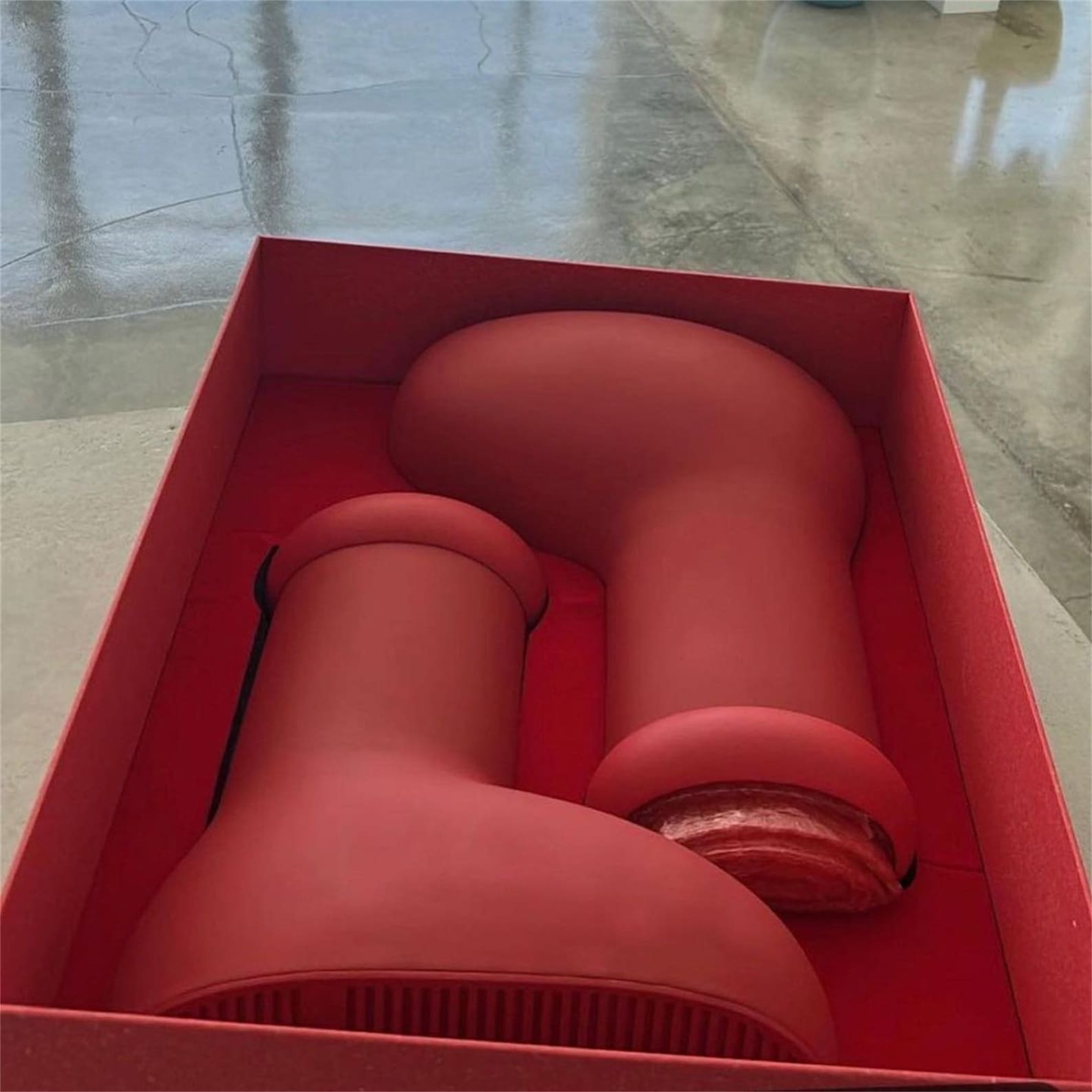 One of the cheapest MSCHF dupes we have found so far, this seller has 94.7% positive feedback, over 30+ orders and 3 colours available.
---
6.
Over 5 stars product feedback and 3,000 + transactions, this new listing of the red boots is about to become a bestseller on DHGate. ❤️
---
Follow our TikTok for exclusive dupes content
---
7.
These are a bestseller on Aliexpress. Size EU 33 to 44 available.
---
8.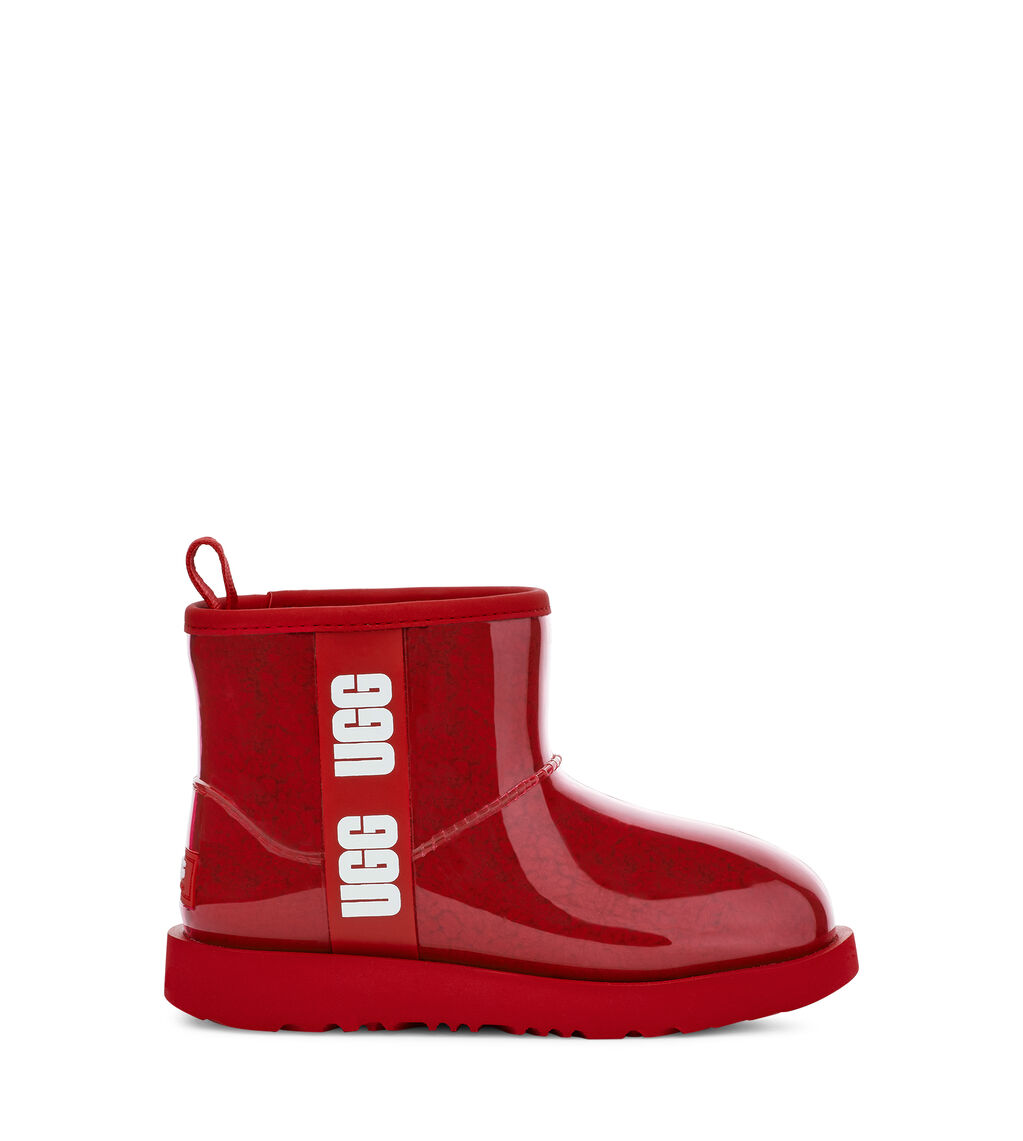 These UGG boots also resemble the MSCHF boots. If you're looking for something similar with a unique style, look no further than these.
---
9.
We are also loving these wellies that look similar to the MSCHF boots.
---
10.
These chunky boots from Amazon are very versatile and can go with various outfits you have planned this season.
---
11.
We are also loving these pair from Amazon.
---
12.
A cross between MSCHF and Givenchy, we are also loving these edgy red boots.
---
13.
Also available in an ankle boots style.
---
How To Style MSCHF Red Boots
The MSCHF Big Red Boots are a statement piece and can be styled in a variety of ways to suit your personal style. Here are a few suggestions for how to style these bold and unique boots:
1. With oversized denim: Pair the boots with an oversized denim jacket and some distressed jeans for a casual, street-style look. 👖
2. With a monochromatic outfit: Create a bold and modern look by wearing an all-red outfit with the boots. Consider a red turtleneck sweater, a red skirt, and some red accessories. 👕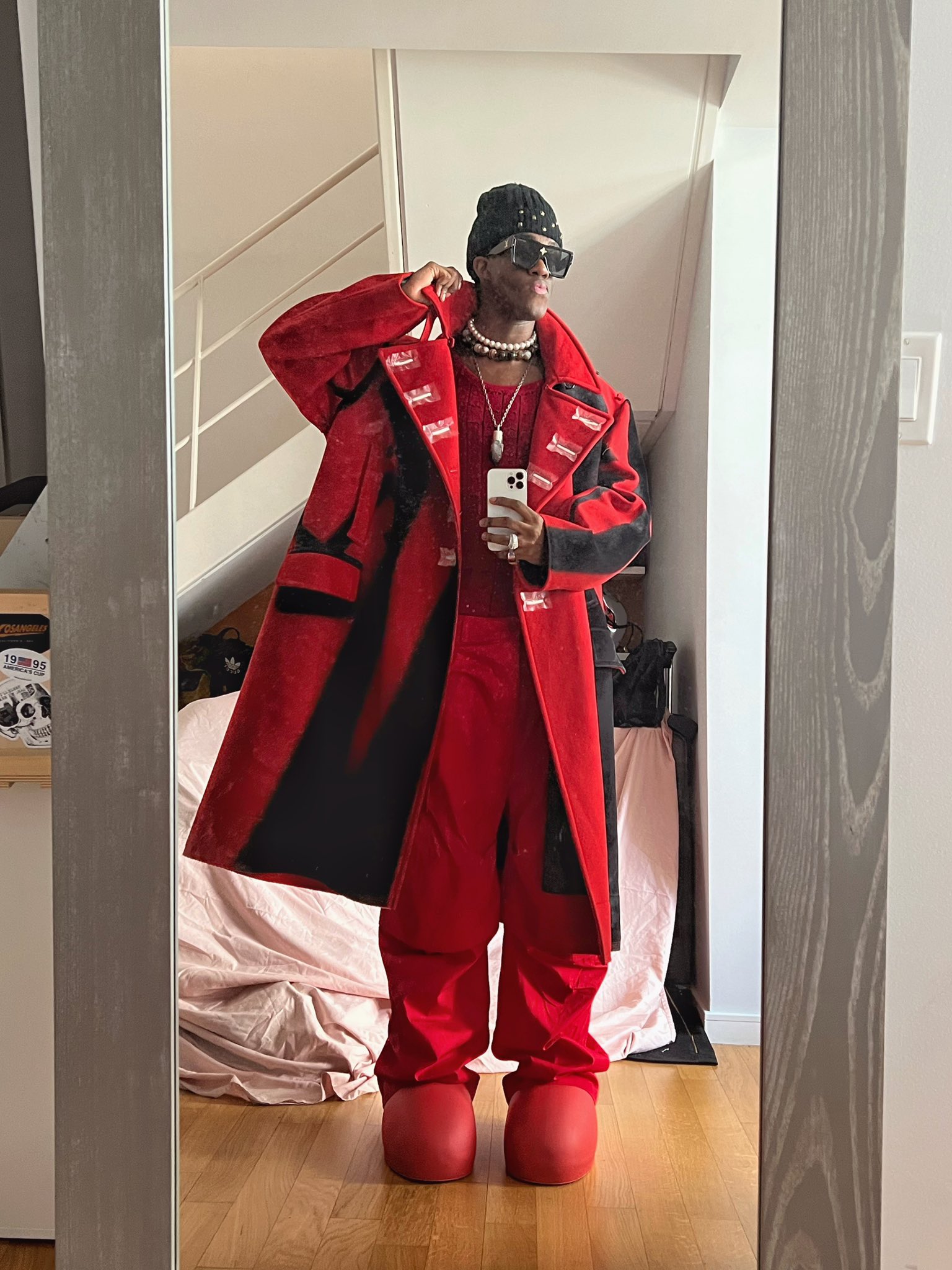 3. With a mini dress: Make the boots the centerpiece of your outfit by wearing them with a short, form-fitting dress. This will balance the boots' boldness with some femininity. 👗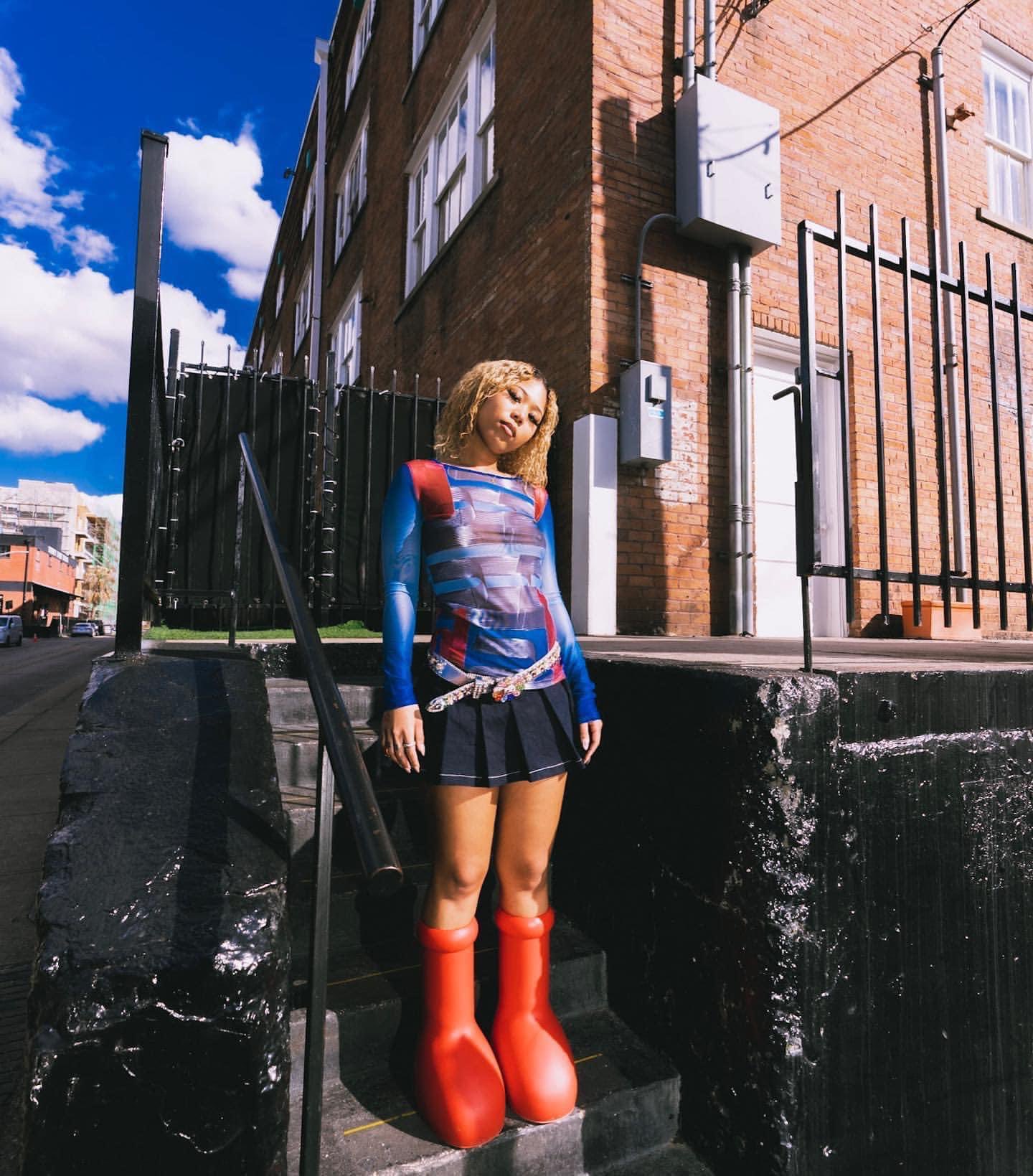 4. With a leather jacket: Add some edge to your outfit by wearing the boots with a black leather jacket and some skinny jeans. 🧥
5. Pair your MSCHF big red boots with shorts, and your favourite statement jacket like fashion influencer Wisdom Kaye has done below.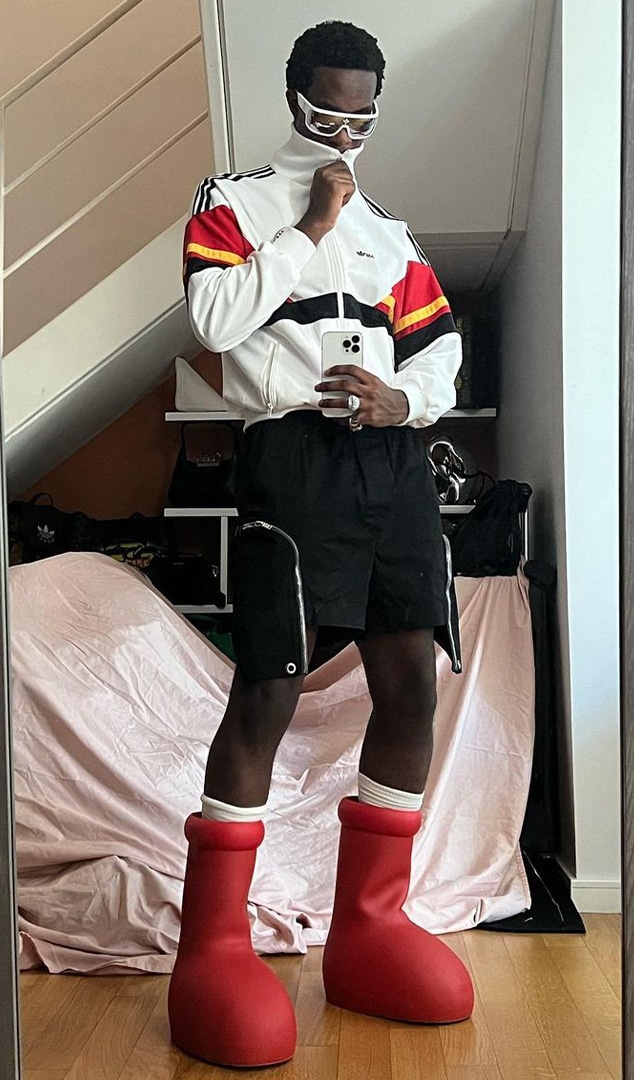 Remember, the key to successfully styling these boots is to embrace their boldness and wear them with confidence. Have fun experimenting and finding the look that works best for you!
---
More From The Best Dupes
---
Tap here to follow our TikTok 💜