So, we have scoured the internet to bring you the best Skims dress dupe on the high street for a fraction of the price. Keep reading to find out more.
Name a hotter seasonal staple than the Skims dress – I'll wait. After breaking the internet numerous times for its body sculpting capabilities, featuring a stretchy modal and spandex blend material that beautifully flatters whoever is wearing it, it's easy to see why the soft lounge dress is highly sought after.
TikTok Skims Dress Try On 📌
If you had the cash to splurge, how much would the Skims soft lounge maxi dress cost you? A whooping $78 via skims.com. Many have deemed the Skims soft lounge dress has a casual, everyday wear but most importantly, comfortable dress that stretches nicely and accommodates to your figure.
---
---
The most popular Skims dresses are the strapless version, which features adjustable straps and the long-sleeved version, ($88 via skims.com) which can be worn during cooler temperates – like this fall season. ☁️
My personal favourite of the Skims dress is the long sleeved version – however as I can't justify paying $88 for a dress, I've picked up the Skims dress dupe and I'm dying to share it with you as the quality has simply blown me away! 🔥
Skims Dress Dupe
1.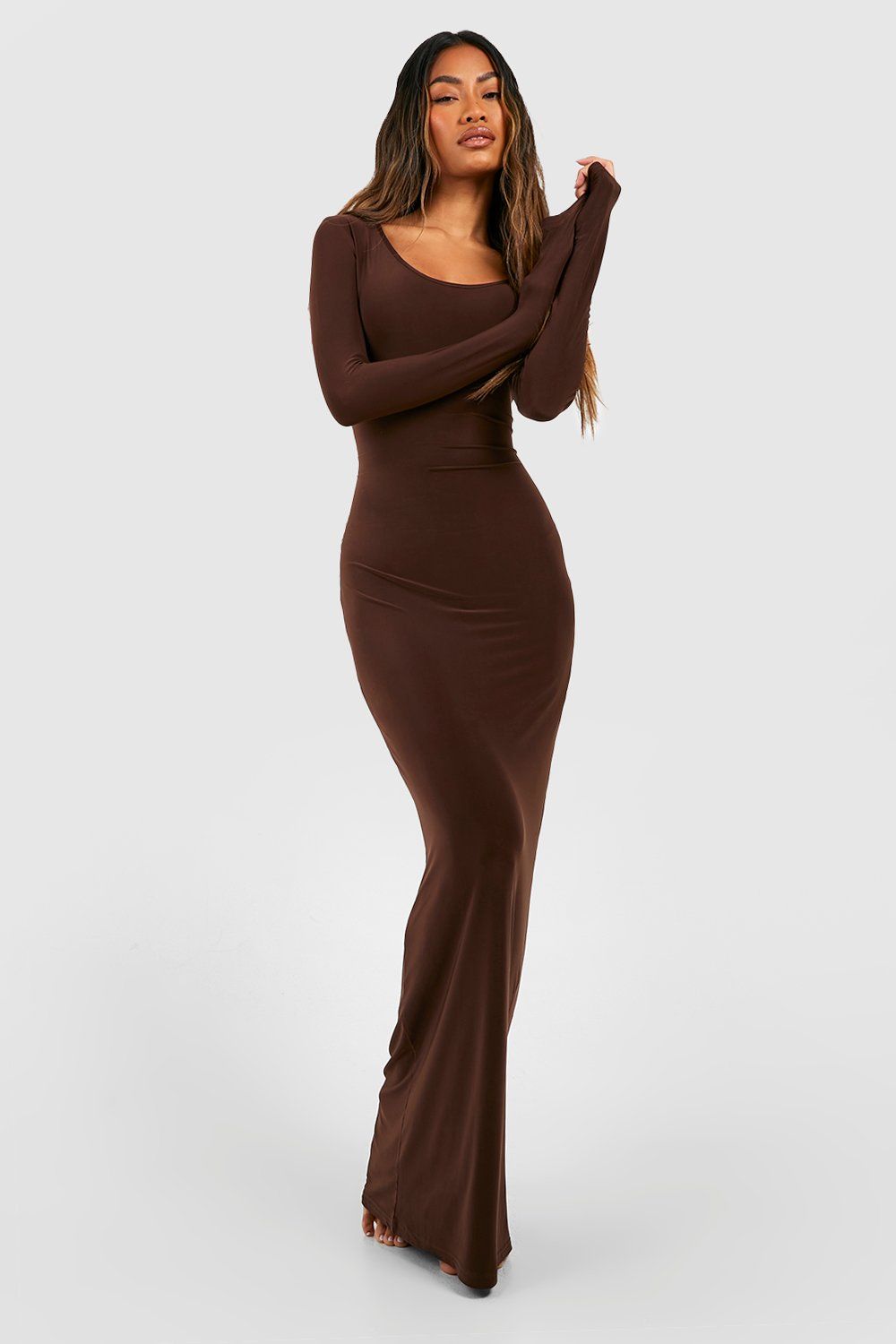 I have just purchased this dress from Boohoo – it features a heavy weight spandex feel material, and sculpts me in the right places – I 100% recommend!
2.
Also available in a gorgeous neutral colour.
3.
This trending short sleeve Skims dress dupe is a classic. Pair with Ugg dupes & your favourite sweater this fall.
4.
This same Amazon seller above also sells a long-sleeved version of the popular Skims dress dupe.
5.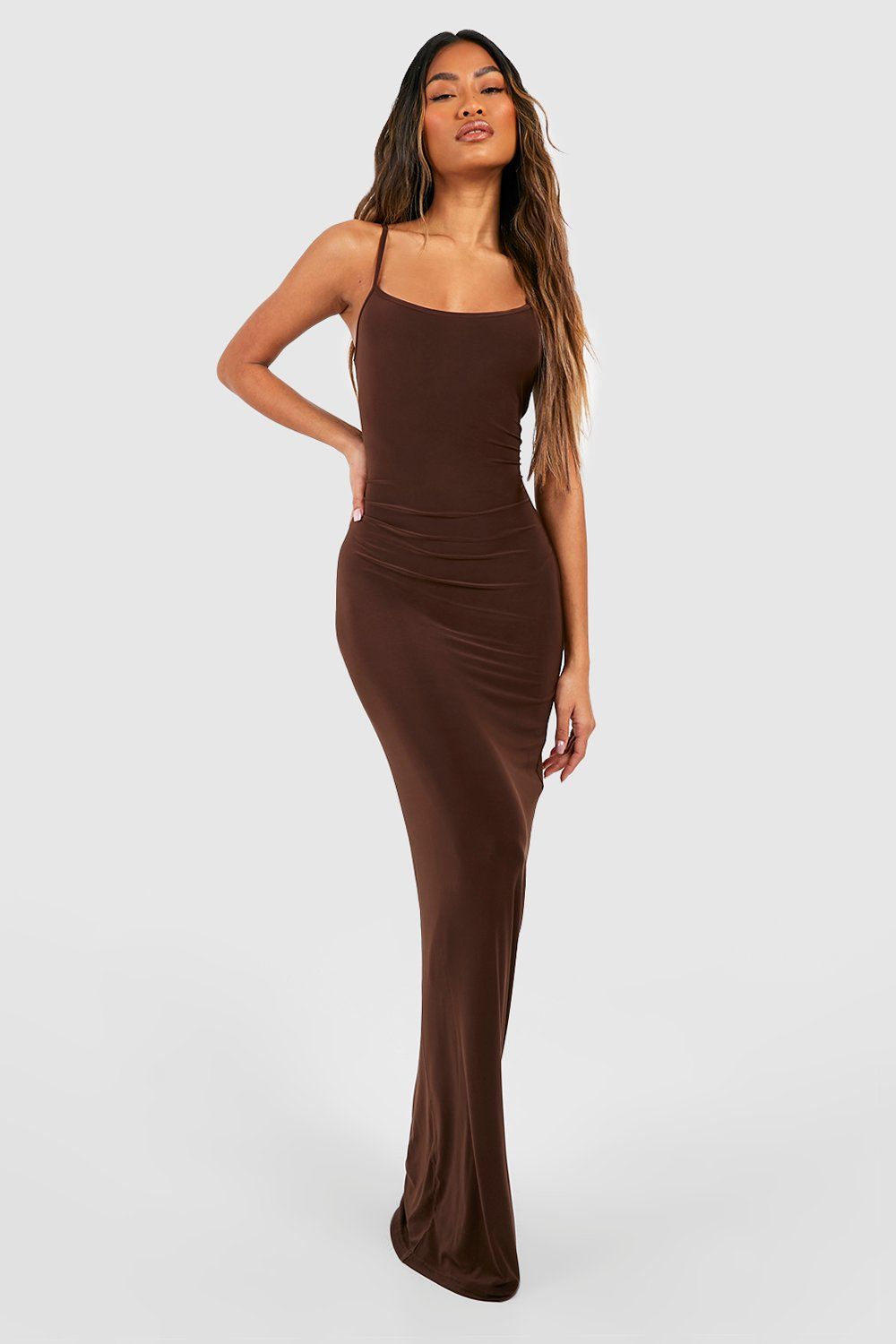 This adjustable strap Skims inspired dress by Boohoo is a bestseller – available in 3+ colours. Selling fast!
6.
With over 1,033+ positive ratings on Amazon, this bestseller on Amazon has been rated 5 star by a customer who says: "Love the fit, so flattering".
10+ colours available.
7.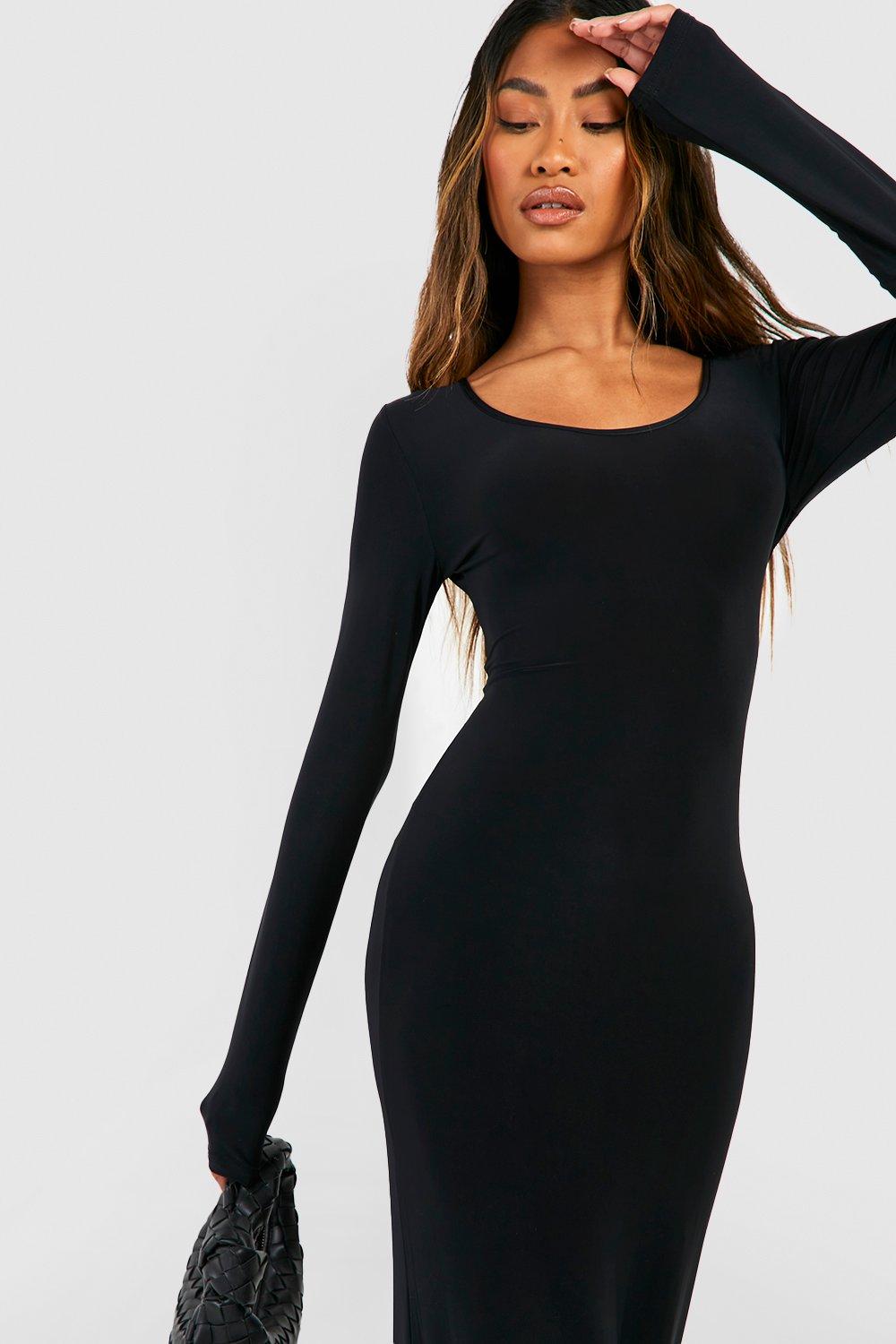 Boohoo's popular heavy weight slinky sculpt dress is also available in black – a very versatile colour that goes with everything in your closet.
8.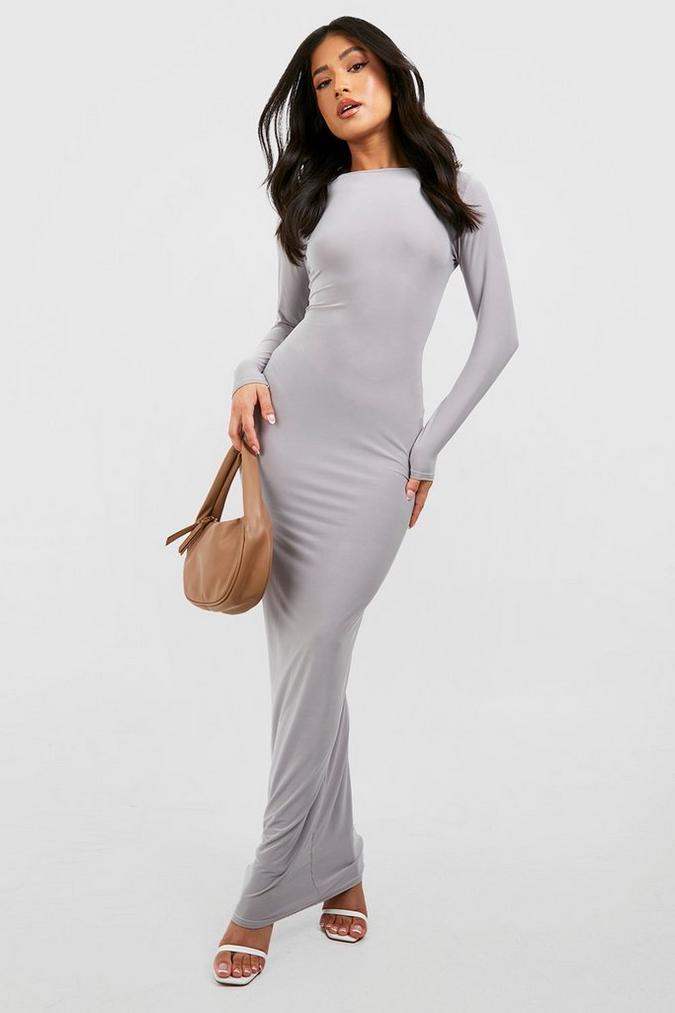 This grey Skims inspired soft lounge dress features a closed neck design, perfect for looking sexy this autumn whilst keeping warm. Selling fast!
9.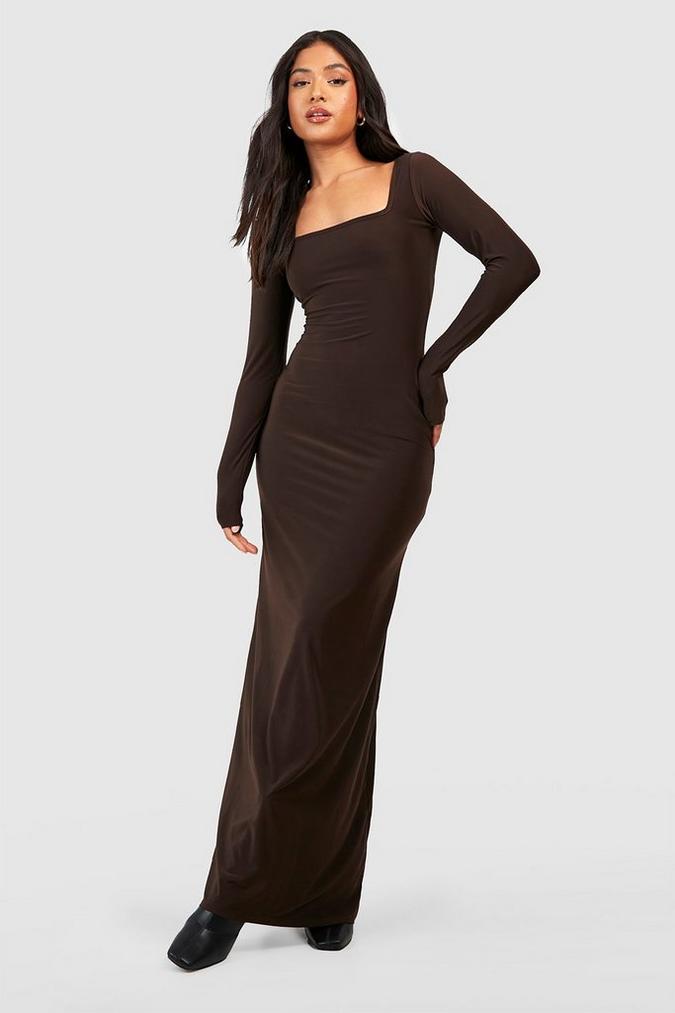 We are loving the flattering neckline on this sculpt maxi dress by Boohoo.
10.
For the petite gals, Boohoo also offer a cap sleeve Skims dress dupe, available in black and brown.
11.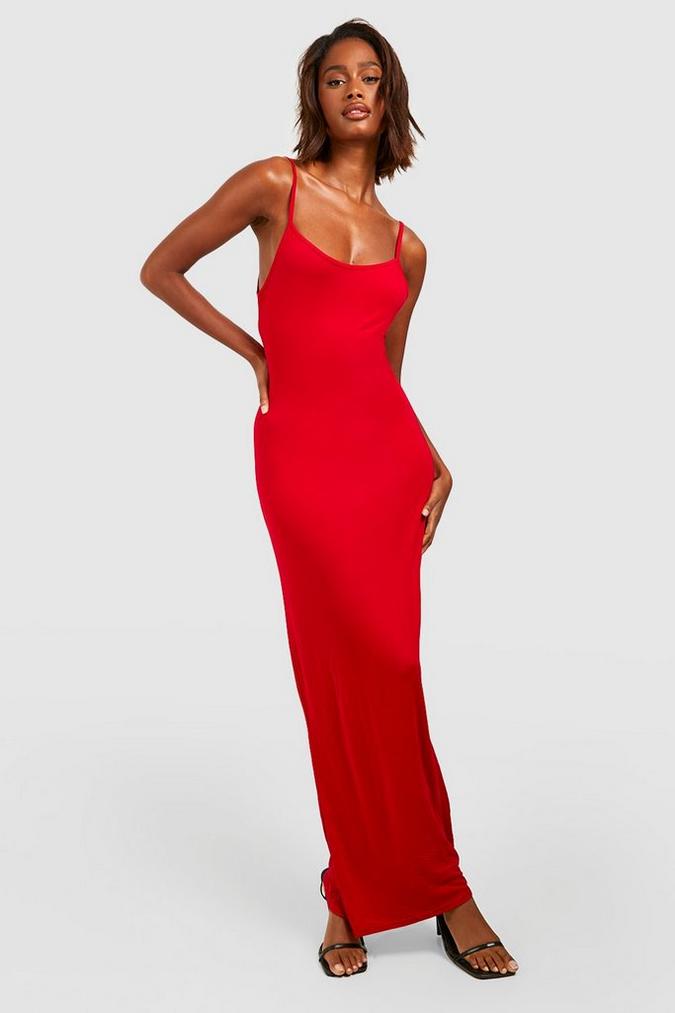 Why not add a pop of colour to your fall fits with this gorgeous red number from Boohoo? Available in 6+ colours.
---
Browse more Skims dupes here.