So, we have scoured the internet to bring you the best Louis Vuitton makeup bag dupe alternatives for a fraction of the price. Keep reading to find out more.
It is without a doubt Louis Vuitton's Nice monogram bag is highly sought after due to its coveted mini size, top handle and classic shape instantly recognisable from a mile away. Known as a toiletry bag, and vanity bag, the Louis Vuitton nice bag has been compared to the Chanel Vanity case, or even the Loro Piana pouch.
Due to how into my boujee girl era I am this year, I have been stocking up on my beauty products like my Drunk Elephant bronzing drops, and Clinique black honey dupes, and guess where I'll be putting them? Damn straight. In my Louis Vuitton makeup bag dupe. 💅
What Fits In The Louis Vuitton Makeup Bag?
Watch what fits in the LV makeup bag dupe on this TikTok influencer's video. Ps, did you catch her Van Cleef bracelet dupes? We are obsessed!
Everything from your favourite moisturiser, to your concealer, lipsticks, sunglasses and don't forget suncream! The LV makeup bag is the perfect way to stay organised in style, while ensuring all your essentials are in one place.
But how much does the Louis Vuitton Nice monogram bag retail for, one might ask? It would cost you a whooping £825 if you were to splurge on the real thing.
---
MUST SEE: All Louis Vuitton Dupes From $25 (bags, shoes, etc)
---
In girl math, £825 is equivalent to like a year's worth of makeup – good luxury branded makeup that is! For those who would rather achieve the same look for less, I've got you, as I've done my extensive research, tried and tested and read all the reviews to pick out the best LV makeup bag dupe for a fraction of the price.
Let's dive in!
Louis Vuitton Makeup Bag Dupe
1.
If you're looking for a Louis Vuitton makeup bag dupe that looks just like the real deal, look no further than this bestseller on DHGate, with 1,000+ orders and 996 positive reviews.
2.
With worldwide shipping, Charles & Keith's bestselling pouch can be worn as both a going out bag and a casual everyday bag. Features the same LV makeup bag aesthetic.
3.
This leather pouch is available in 4 sizes, and 20+ colours, featuring personalisation from debossing, hand-painting and trapunto. It will last you a lifetime or can be passed down to generations!
4.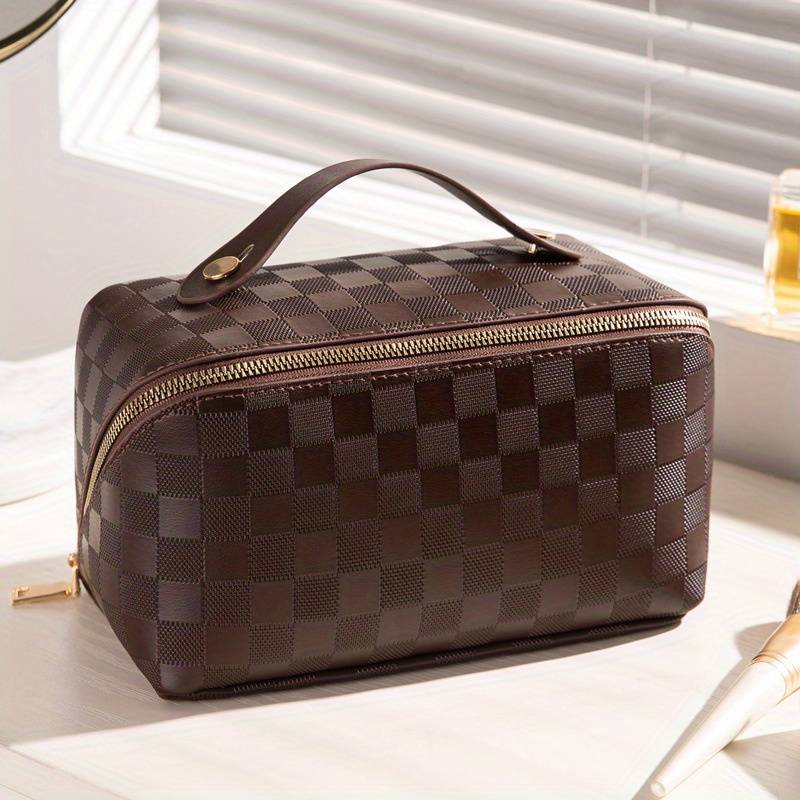 If you're looking for something that doesn't break the bank, Temu's dupe of the LV makeup bag is must-see. Over 100+ sold with positive 5 star feedback.
5.
Harrod's bag collection boasts a beautiful quilted vanity case with elegant handle in a versatile black colour. Perfect for all your outfits.
6.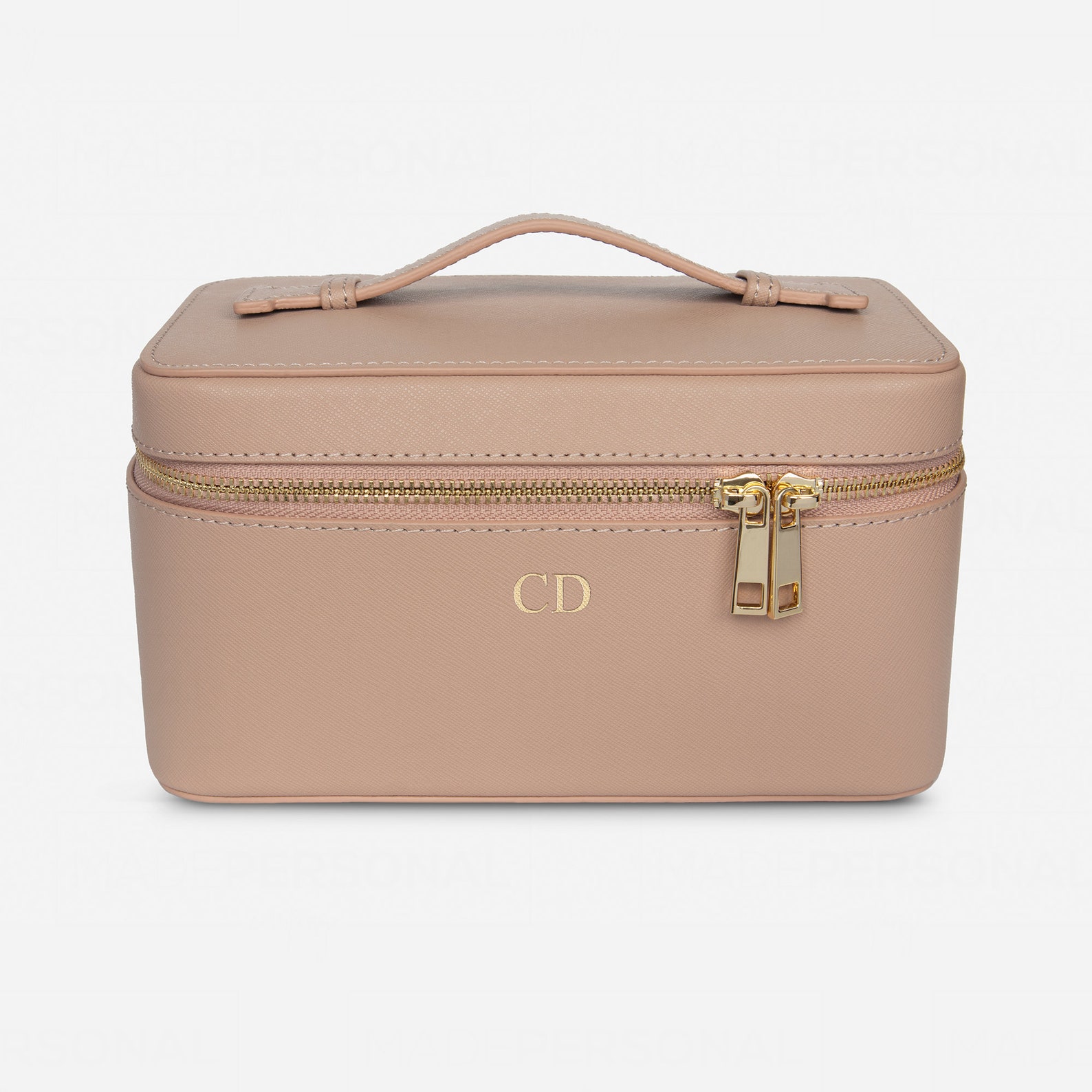 ETSY's bestselling vanity case is this real leather pouch that you can personalise with your initials. 10+ colours available.