So we have scoured the internet to bring you the best Prada moon bag dupe on the high street. Keep reading to find out more.
Prada has done it again with this sustainable and stylish bag that's taking the fashion world by storm.
Let's start with the basics – The Prada moon bag is made from re-nylon, a sustainable material that's obtained from recycling nylon waste, and leather. This combination makes for a unique and durable bag that's perfect for any occasion.
Sporty, and chic, with its effortless allure, the Prada moon re-nylon and leather bag is a versatile accessory that can be styled in several ways. It's a perfect addition to any outfit, whether you're going for a casual or formal look. You can style it with a chic outfit for a day out with friends or with a formal dress for a night out.
I've found myself dreaming of this bag in more ways than I can imagine. Perched on the arms of my favourite influencers, I've seen it styled with a simple tank top and jeans or a maxi denim skirt, trench coat, a dress, even track pants and sweats. It's safe to say there is no occasion the Prada moon bag isn't made for.
Spotted on A list celebrities to fashion influencers, it's safe to say this trendy bag is having its moment. It's so versatile and easy to style, I'll definitely be styling it with my spring and summer outfits this season! The Prada moon bag has a timeless and classic design that will never go out of style.
How much is the Prada moon bag, one might ask? Well, this new addition to the Prada collection starts at a whooping £1,800 if you're in Europe, and $2,200 if you're in the US. We understand that many of our readers love the style of the bag, however, the price tag, not so much.
Thankfully, we have picked out some of the best Prada moon bag dupes on the high street that have a similar design, but for a fraction of the price.
These Prada moon bag dupe can be found in your favourite online retailers like DHGate & Aliexpress for identical dupes, and high street retailers like EGO, H&M, Urban Outfitters and many more for a good quality lookalike.
Ready to dive into the Prada Moon bag dupe? Let's take a look below! 👇
Prada Moon Bag Dupe
1.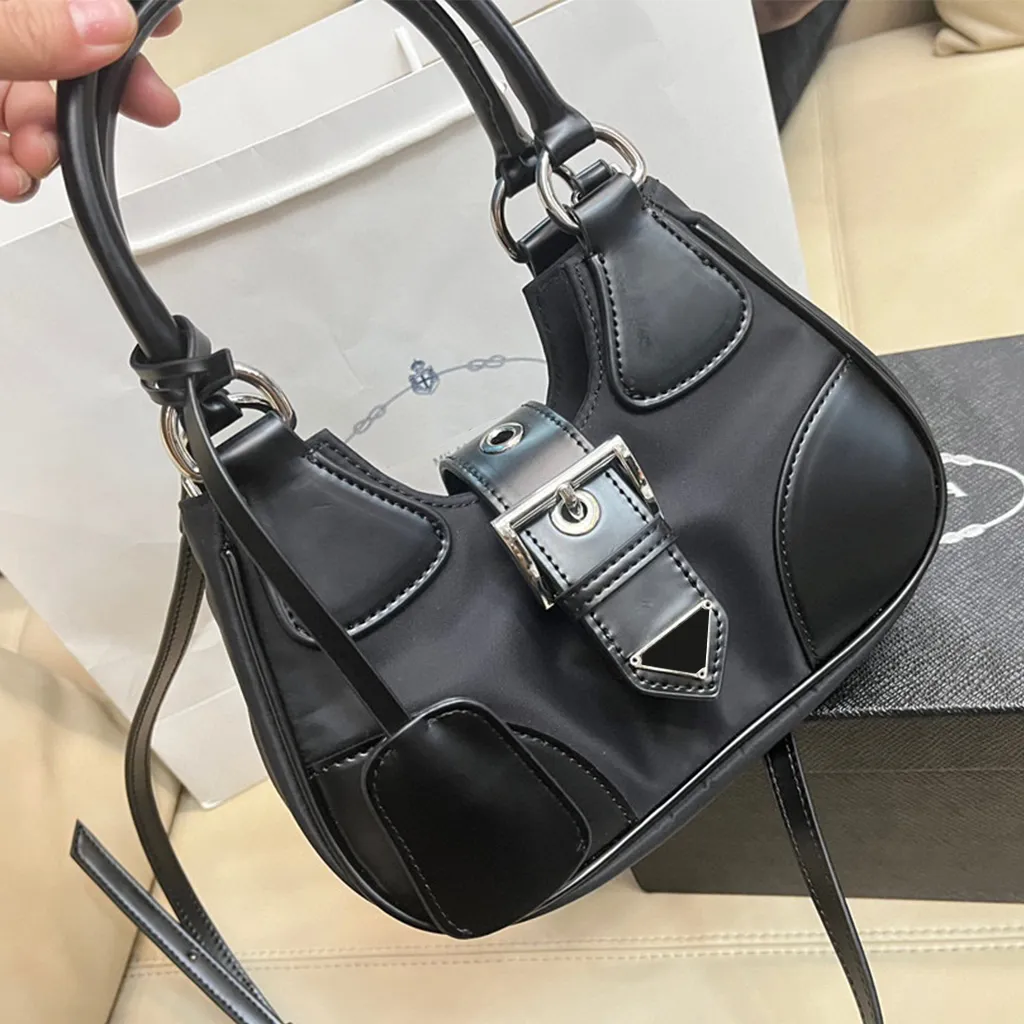 ---
2.
---
3.
---
4.
---
5.
---
More From The Best Dupes