So we have scoured the internet to bring you the best Gucci horsebit bag dupe from $17. Keep reading to find out more.
Gucci gang, Gucci gang, when it comes to iconic fashion brands, Gucci is without question one of the top 10 most iconic fashion brands.
Their leather goods, particularly their bags remains a highly sought after item amongst fashionistas. In particular, the Gucci 1955 Horsebit bag is a bag we can't stop drooling over. The epitome of classic, timeless and chic, these are all the things we can say about the Gucci 1955 horsebit bag.
This bag is the epitome of luxury and style and is sure to turn heads wherever you go.
First introduced by Gucci in, you guessed it, 1955, it quickly became a classic and has remained a staple in the fashion industry ever since. The bag was designed by Gucci's founder, Guccio Gucci, and was inspired by the equestrian world. The horsebit detail on the bag was originally used on Gucci's horse riding equipment, and it soon became a signature detail of the brand.
The bag's classic design is one of the reasons why it has remained so popular over the years. The shape of the bag is simple and elegant, with clean lines and minimal details. The bag's structure is made up of soft, luxurious leather, making it both durable and comfortable to wear. The horsebit detail on the front of the bag adds a touch of sophistication, and the gold-tone hardware elevates the bag's overall aesthetic.
The 1955 Horsebit Bag is a versatile piece that can be worn in many different ways. It can be dressed up or down, making it a perfect accessory for any occasion. The bag's size is also perfect, it is not too big nor too small, making it easy to carry all your essentials. The bag comes with a leather shoulder strap, allowing you to wear it cross-body, on your shoulder, or carry it by hand.
From A list celebrities, to supermodels, to even fashion bloggers, the Gucci 1955 horsebit bag remains a top choice for anyone who wants a classic, timeless, capsule, chic wardrobe. It is a bag made to fit many occasions.
It has been spotted on the likes of Dakota Johnson, Rihanna, Sienna Miller, to top models like Adwoa Aboah and Alexa Chung.
Although pictured above & below with the fashionistas styling their Gucci 1955 horsebit bag with jeans, the styling opportunities are endless with this one.
Whether it's jeans and a tee, an all black or white outfit, or neutrals containing a similar tone with the bag, it's important to have fun when styling your Gucci 1955 horsebit bag dupe as there are so many different ways to style this bag!
But how much is the original Gucci 1955 horsebit bag? Re-introduced in Gucci's cruise 2020 show, the Gucci 1955 horsebit bag retailed for £1,490 at the time. Fast forward 3 years later, it currently retails for £2,200 on the Gucci.com website, a staggering 32% increase since it first debuted!
However, we understand that many fashionistas love the bag, its new price, not so much. Thankfully, we have found the best Gucci 1955 horsebit bag dupes that look identical to the real thing, and alternatives that are also inspired by the real thing.
These Gucci 1955 horsebit bag dupe were found on online retailers like DHGate, Aliexpress, and some of our readers favorite high street retailers like Mango, Charles & Keith, and many more.
Ready to achieve the Gucci look & dive into these Gucci 1955 horsebit bag dupe?
Let's take a look at these Gucci 1955 bag dupes 👇
Gucci 1955 Horsebit Bag Dupe
1.
---
2.
---
3.
---
4.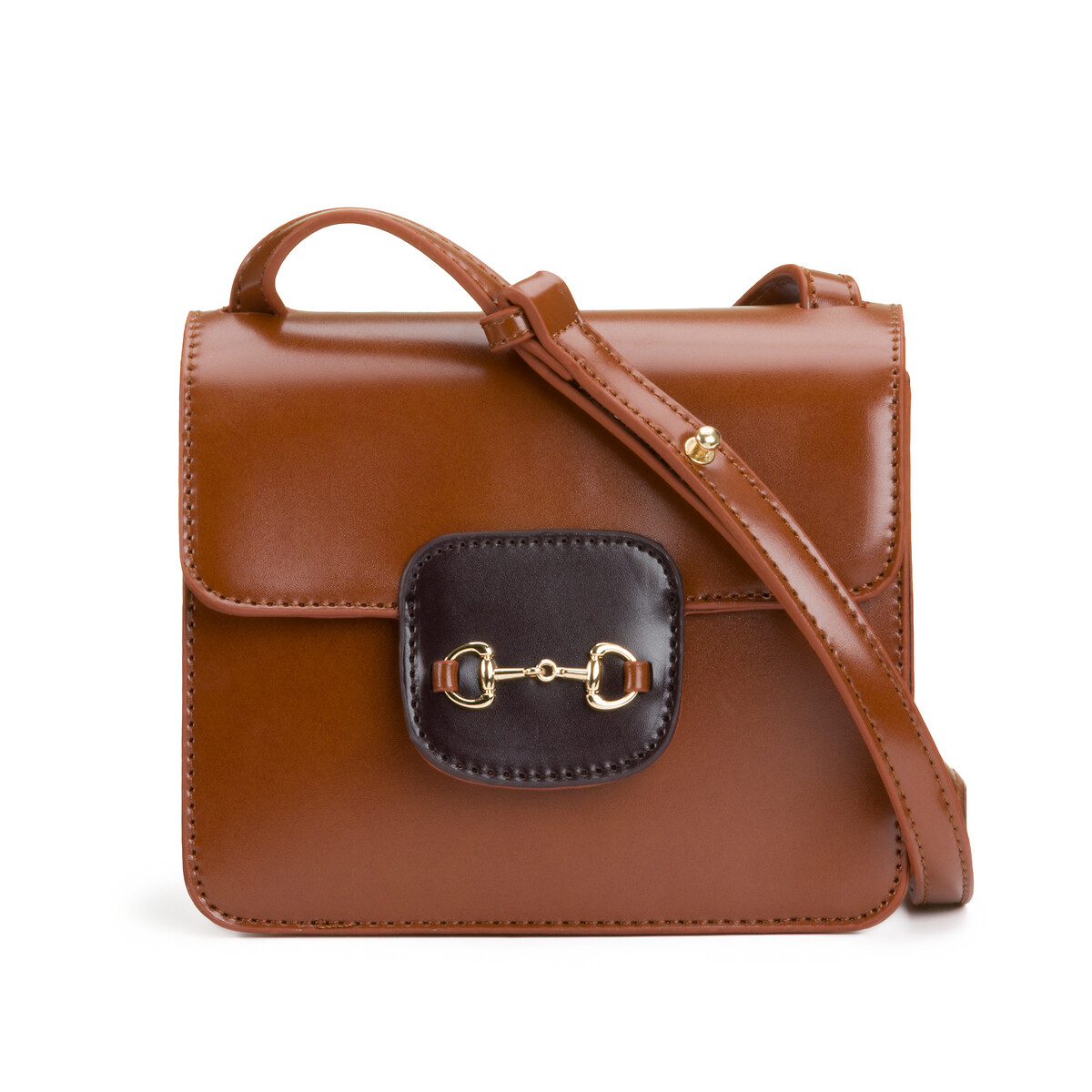 ---
5.
---
6.
---
7.
---
More From The Best Dupes