So we have scoured the internet to bring you the best Khaite cardigan dupe from $50 from your favourite high street brands. Keep reading to find out more.
As if Khaite didn't already break the internet with its Khaite maddy top last season (which our readers love), Khaite released another statement piece which completely took the fashion world by storm.
Meet, Khaite scarlet cardigan. It features a long-sleeved drop shoulder design, which is utterly flattering and can be rolled up & style to your choice. Its selling point is also its cashmere lining and 3 chunky buttons that run down in the middle. Additionally, it fits and flatters the physique so much, its no wonder it has become a cult fav amongst fashionistas.
From Katie Holmes to Kaia Jordan Gerber, it has been spotted on A list celebrities, models and fashion influencers. It has become a staple piece and a permanent collection of Khaite, so it's safe to say the Khaite cardigan is here to stay, not just a trendy piece.
But what's the hype behind Khaite?
It's a New York fashion brand that specialises in women's ready-to-wear collection which also reimagines classic American sportswear for the twenty-first century. It incorporates pieces like sweaters, blouses, jeans, shorts, boots, bags, and many more.
The Khaite scarlet cardigan retails for a whooping £1,460, which you can purchase at SSENSE.COM.
However, for those who are trying to achieve Khaite scarlet cardigan look without Khaite cardigan money, we've got the dupes for you. After substantial research, we've found Khaite scarlet cardigan dupes that look similar to the Khaite version.
These Khaite cardigan dupes come in a variety of colours, with a similar oversized long sleeve, chunky buttons and flattering cut, which heavily resembles Khaite, but for a fraction of the price.
Khaite Cardigan Dupe
1.
In terms of style, this is hands down the best Khaite cardigan dupe of the Scarlet style. It has the same elongated sleeves and tailored waist as the Khaite version. 3 colours available.
2.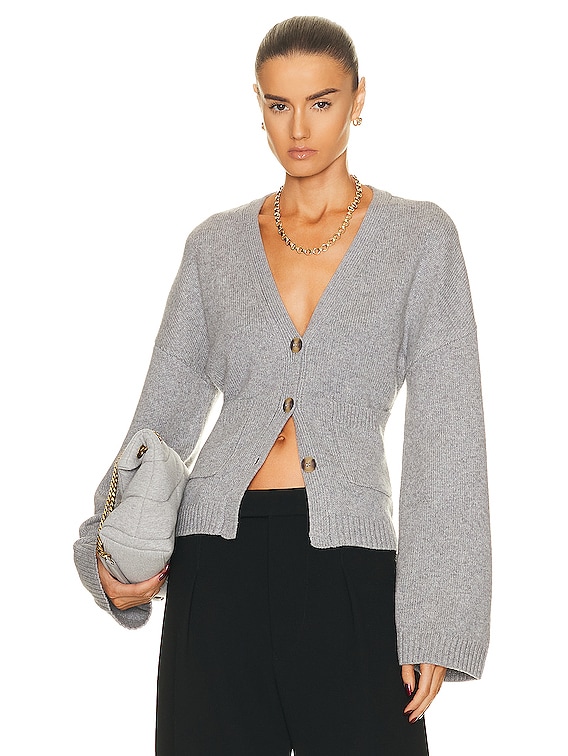 This bestselling cardigan from Revolve, worn by influencer Elsa Hosk herself, is also available in grey, a perfect colour for autumn/winter.

3.
If you're trying to achieve the Khaite cardigan look for a fraction of the price, this is the second best Khaite cardigan dupe you will find. Swedish brand, Axel Arigato, which ships worldwide, features this bestselling cardigan which is SELLING FAST!
If you're looking for a sustainable option, opt for this lambswool sweater. It will last you for years to come.
---
3.
This slouchy, long-sleeved brown cardigan from Mango won our hearts! We love the pocket detail and chunky buttons, which resemble the Khaite cardigan, for an affordable price!
---
4.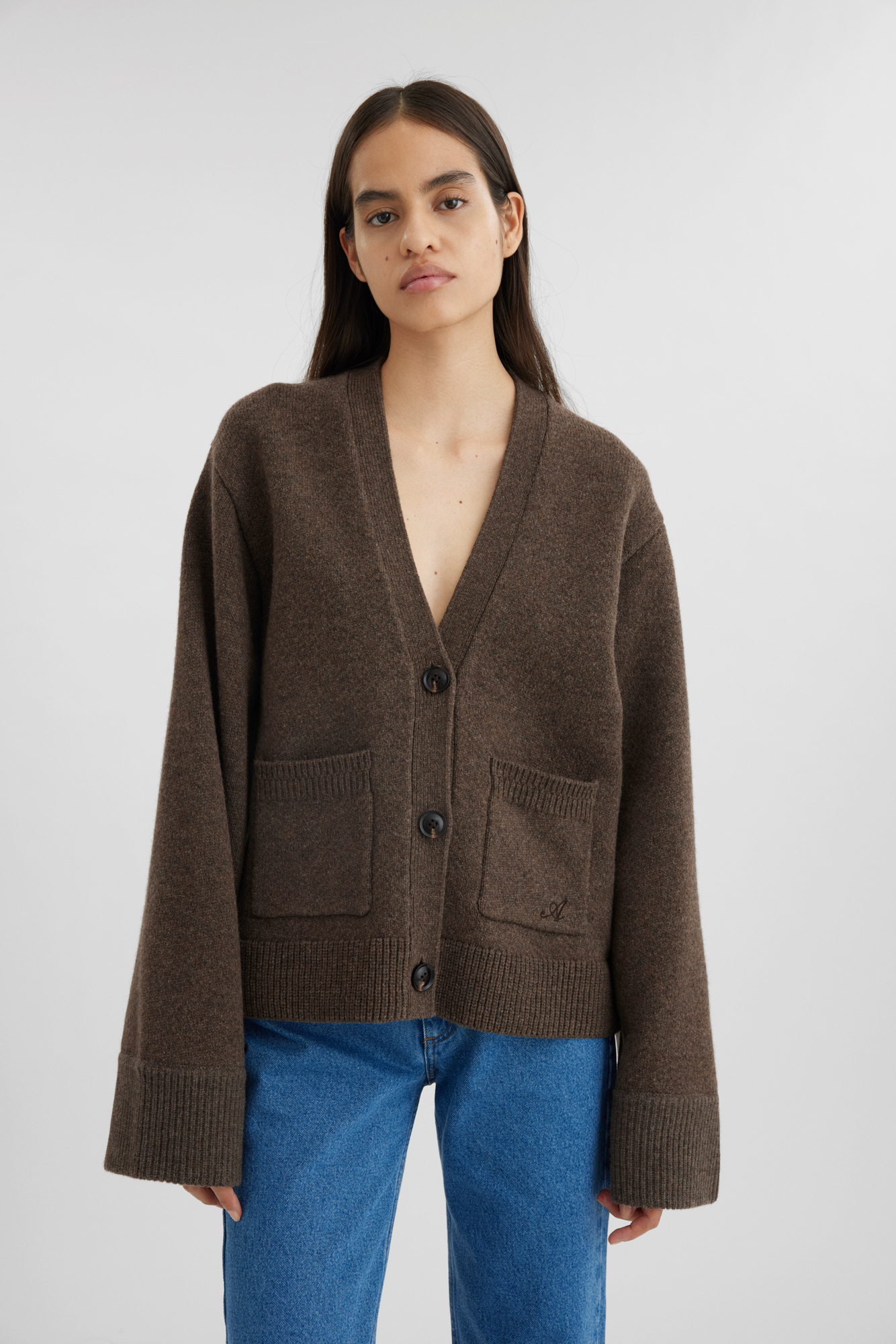 This gorgeous Khaite lookalike cardigan from Axel Arigato is also available in dark brown. This colour is also very versatile and would go with a lot of your outfits! 🤎
---
5.
London-based fashion brand, CEFINN, which ships worldwide has an amazing selection of wool cardigans and we are in love! 4 colours available. If you're looking for a sustainable option, opt for this wool sweater. It will last you for years to come.
---
6.
We are loving this dark brown, which has a tinge of burgundy. Perfect for date nights! 🍷
---
7.
Also available in this gorgeous black, a versatile colour that will go with anything you style it with! 🖤
---
8.
If you're after something very affordable, opt for this drop shoulder cardigan by SHEIN that has a similar design to the Khaite cardigan.
---
9.
We are also loving this cozy cute cardigan jumper by SHEIN that is similar to Khaite!
---
10.
For neutral outfit lovers, this is for you. We are loving this soft pocket and button cardigan from SHEIN!
---
11.
How gorgeous is this relaxed soft cardigan from SHEIN? I've even picked up one for myself! Style it with white, black or even blue jeans. Throw it over a dress. So many ways to style it!
---
12.
---
More From The Best Dupes