So, we have scoured the internet to bring you the best Diesel 1DR bag dupe on the high street from $9. Keep reading to find out more.
It's safe to say the Y2K fashion aesthetic is in full effect or not going anywhere soon, and Diesel is taking full advantage of it.
From the bestselling Diesel tube top dupes (which our readers have been loving), it's a no-brainer that we also found Diesel 1DR bag dupes to go with your Diesel tube top.
Slaying the fashion game since 1978, Diesel consistently delivers statement pieces, like their high-quality denim and forward-thinking designs which have won the hearts of fashion-conscious younglings like us. And as if that wasn't enough, Diesel has expanded its range to include a vast collection of clothing, footwear, bags, and accessories that we weren't ready for.
One of their most popular accessories is the 1DR bag. This bag isn't just stylish, it's practical too – perfect for anyone who wants to look good while being on-the-go. The Diesel 1DR bag is crafted from premium quality materials, ensuring that it's built to last. It features ample storage space, including a front zip pocket and a spacious main compartment with an interior zip pocket – perfect for stashing all your essentials.
So, if you're all about that #OOTD life, then the Diesel 1DR bag is a must-have accessory. It's versatile, stylish, and oh-so-practical. Pair it with your fave denim jacket and ripped jeans for a casual daytime look, or dress it up with a blazer and tailored pants for a formal occasion. And when you're out exploring the world, this bag is the perfect travel companion – you can pack all your essentials and still look chic AF.
Styling your Diesel 1DR bag dupe
We still can't get over how versatile this bag is, to the point it can go with practically any outfit. Staying on the topic of Y2K trends, style your Diesel 1DR bag dupe with our designer shoe dupes, for example, these Balenciaga le cagole boots dupe which we are loving or you can opt for the popular Givenchy shark lock boots dupe.
For a dressier look, opt for a statement dress. You can get a similar one above from our Jaded London clothing dupes. Additionally, you can keep it simple and just opt for a simple tee and some denim jeans. Sorted. There's no occasion the Diesel 1DR bag isn't made for.
We have found similar Diesel 1DR bag dupes that look identical to the real thing for a fraction of the price! These Diesel 1DR bag dupe are from our favourite online retailers and high street stores like Aliexpress, SHEIN, Urban Outfitters, and many more.
Ready to achieve the Diesel look without breaking the bank?
Let's take a look at these Diesel 1DR bag dupe!
Diesel 1DR Bag Dupe
1.
This is hands down, a bestseller on Aliexpress with over 180+ orders, and 5-star positive image feedback. Available in 4 colours. Very high quality!
---
2.
Also available in a gorgeous black colour, which is versatile and will go with all your outfits.
---
3.
We are drooling over this gorgeous pink Diesel bag dupe! Also, super affordable for those who want to achieve the same look for less!
---
4.
Add a pop of colour to your outfit with this yellow and black Diesel inspired bag. PS, I picked up one for myself!
---
5.
Spice up your life with this pop of colour red D logo bag! Perfect for all your spring and summer outfits this season. 20 colours available. Over 150+ orders and 5 star feedback!
---
6.
The same bag above is also available in this gorgeous forest green that we are loving! I picked this one up for myself!
---
7.
---
8.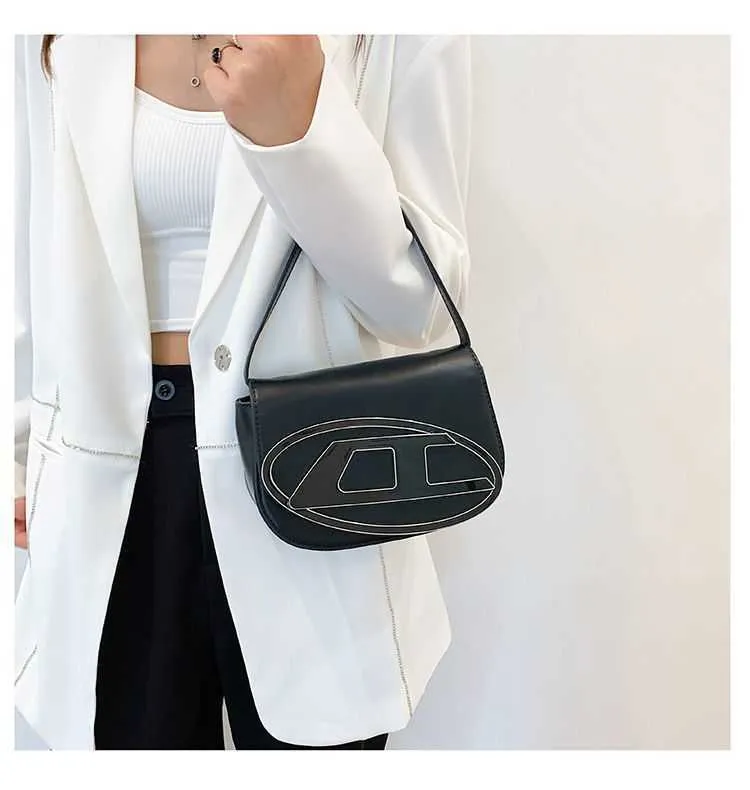 We also are loving this popular choice on DHGate. 4 colours available!
---
More From The Best Dupes