So, we have scoured the internet to bring you the best Vivienne Westwood necklace dupe from $10. Keep reading to find out more.
British fashion designer, Vivienne Westwood, is known for her punk-inspired designs that are anything but ordinary.
This trailblazing designer first opened her shop in London back in 1971, and let's just say the fashion world has never been the same since. Her punk-inspired designs and boundary-pushing aesthetic have captured the hearts of fashionistas everywhere.
As for the brand itself, it's all about individuality, rebellion, and sustainability. Vivienne Westwood isn't afraid to take risks and push the envelope, which is why her brand has become synonymous with avant-garde fashion. Plus, the brand is all about promoting sustainability and using fashion as a means of activism. Talk about fashion with a conscience!
Vivienne Westwood pieces have been spotted on celebrities, just to name a few, Rihanna, Dua Lipa, Bella Hadid and Lori Harvey, 4 fashionistas that are known for embracing their statement style.
One collection in particular, the Vivienne Westwood pearl necklace, has stolen the hearts of fashionistas: the Vivienne Westwood pearl necklace. It comes in different designs, like the 1 row, 3 row and pearl drop design. Although, it retails from £365, which some of our readers might not want to splurge on a necklace, we've got you.
Her one row and three row pearl necklaces are no exception – they're made with freshwater pearls and feature her iconic orb logo charm. Talk about a statement piece!
We have found the best Vivienne Westwood pearl necklace dupe in ALL the designs for just a fraction of the price. These Vivienne Westwood pearl dupes come in different layers and colours.
Ready to dive into the Vivienne Westwood pearl necklace dupes from $5? Let's dive in!
Vivienne Westwood Pearl Necklace Dupe
1.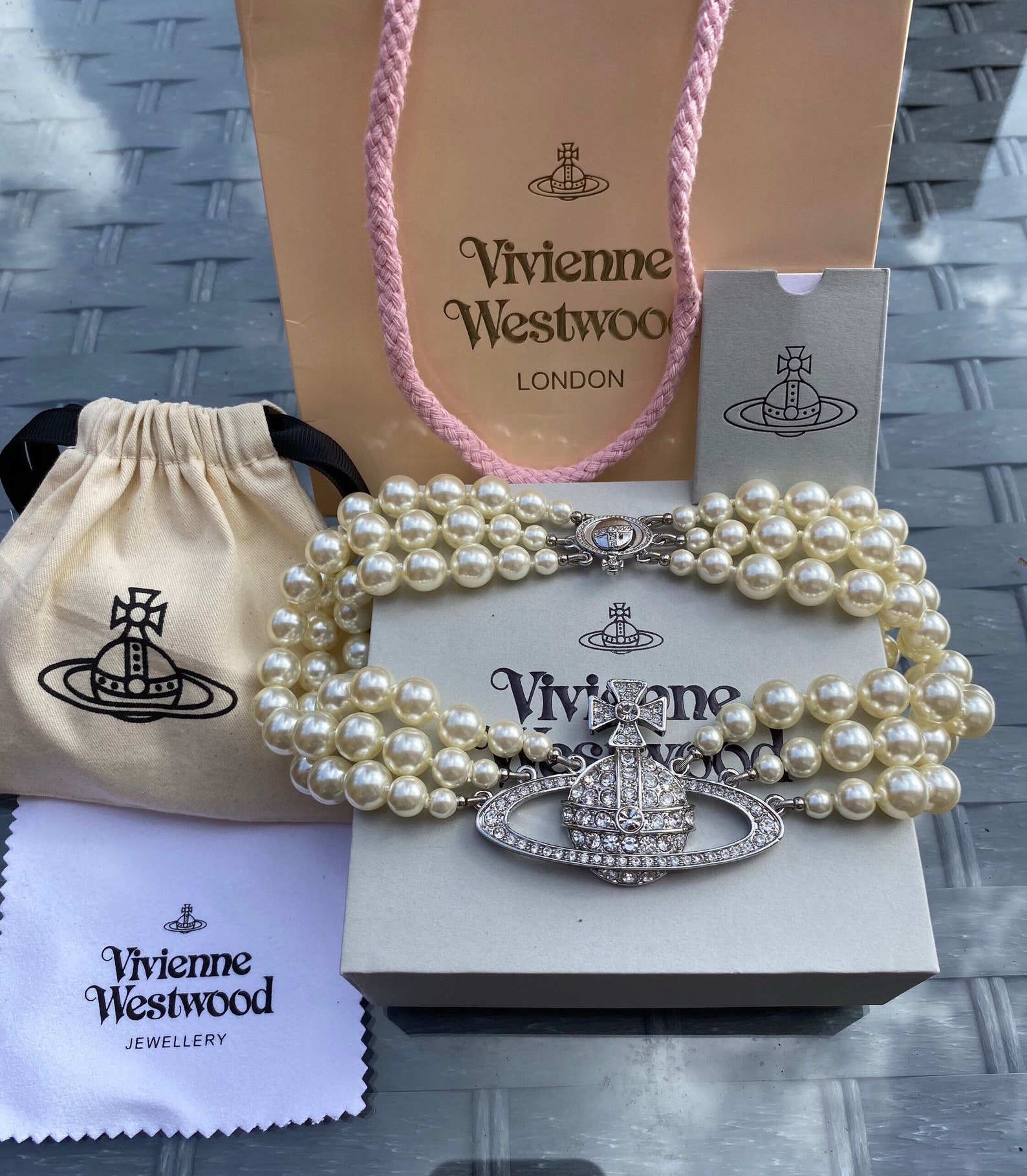 This is hands-down the bestseller of the Vivienne Westwood three row pearl necklace dupe. Over 1,200+ sales with 5 star positive image feedback. Made with super high quality and comes with Vivienne Westwood logo.
---
2.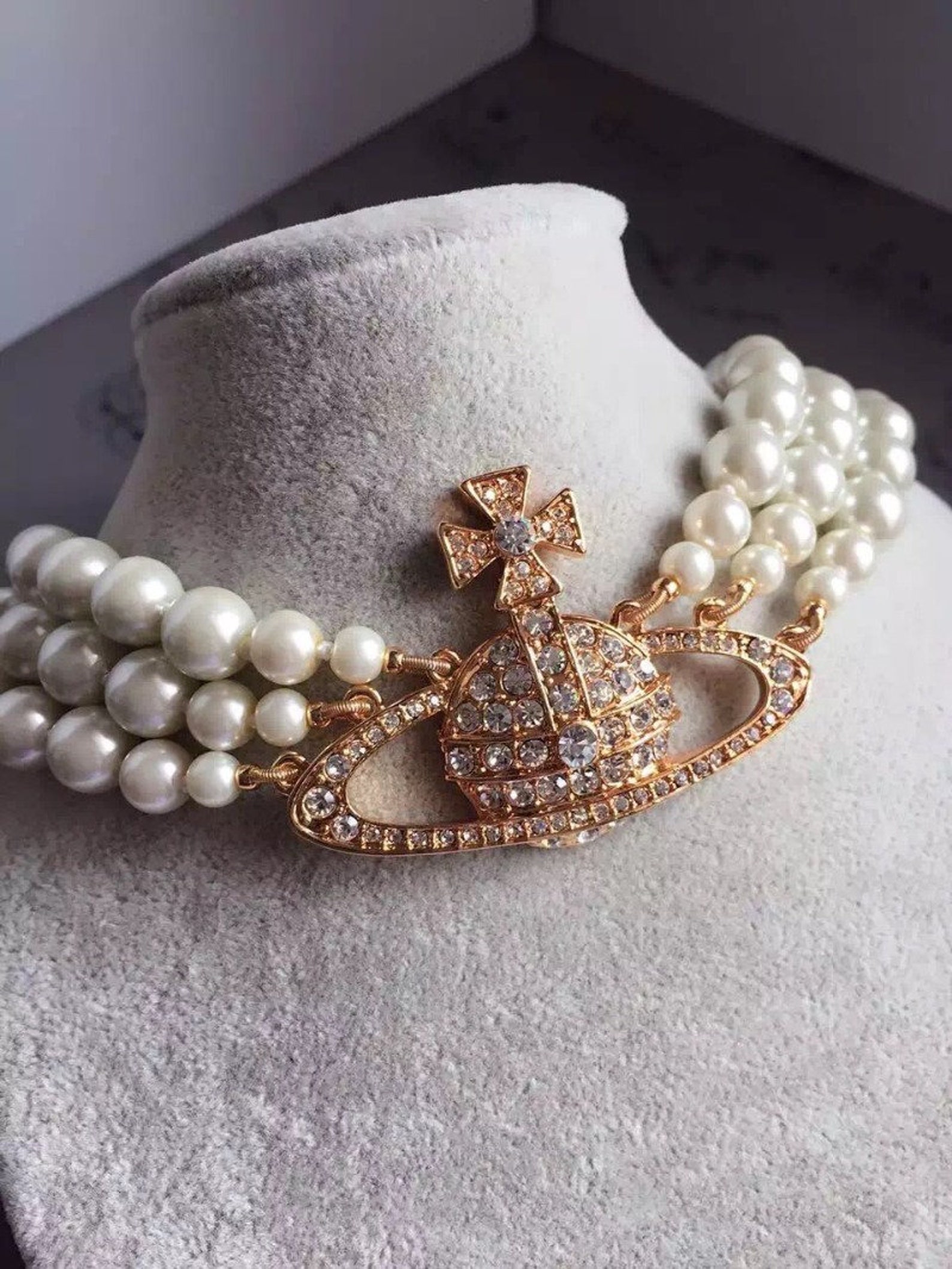 We are also loving these VV inspired necklace from Etsy, that doesn't come with Vivienne Westwood logo. Over 200+ sold. Gold and silver available.
---
3.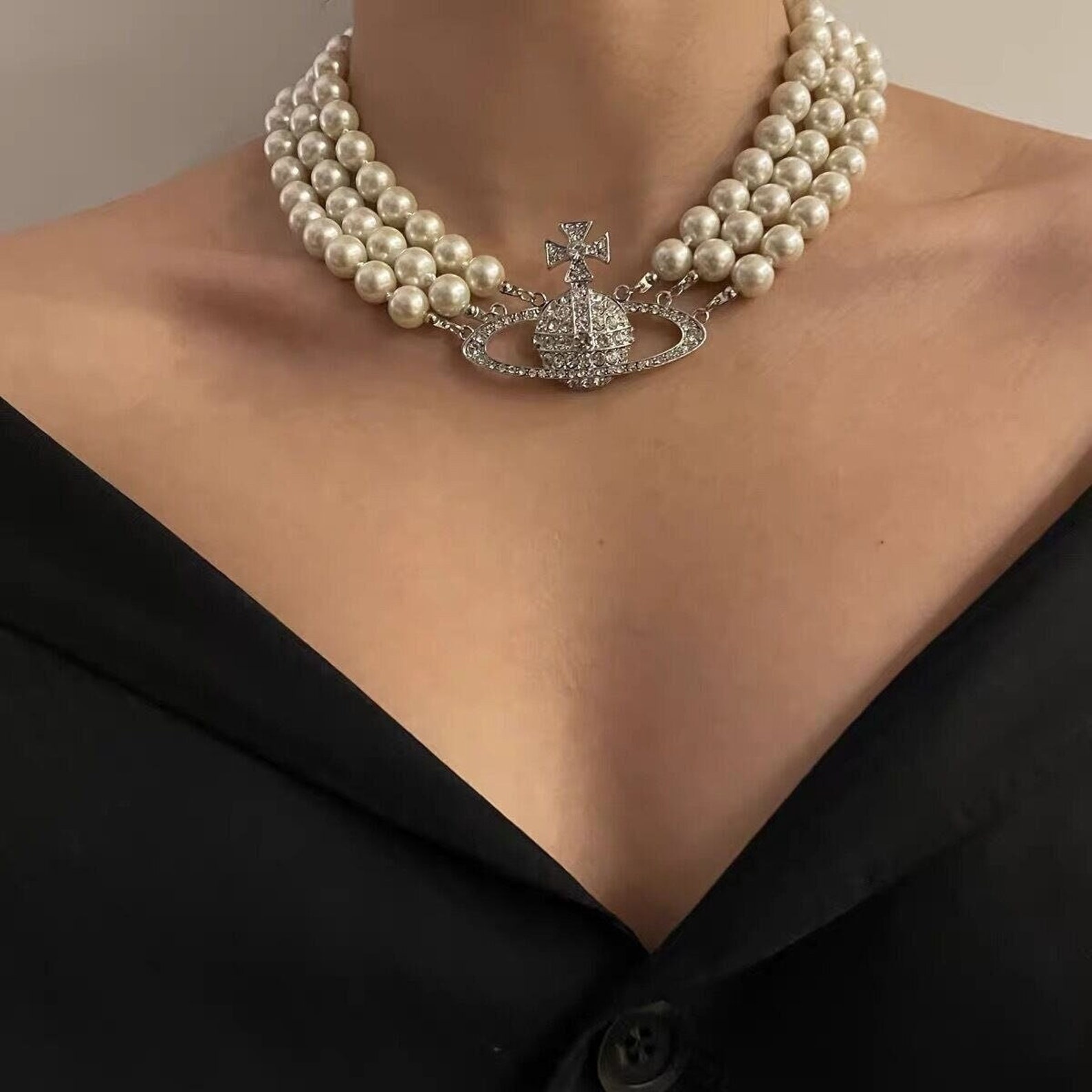 Select '3 layer silver' for the one I'm wearing
This is the highest quality and most affordable Vivienne Westwood necklace dupe out of all our picks! Over 90+ sold. It's the one I'm wearing below in our TikTok video. Shipping took 7-10 days. I highly recommend it!
---
---
4.
If you're looking for something much affordable, opt for this Aliexpress necklace which looks identical to the Vivienne Westwood three row necklace. Various colours available.
---
5.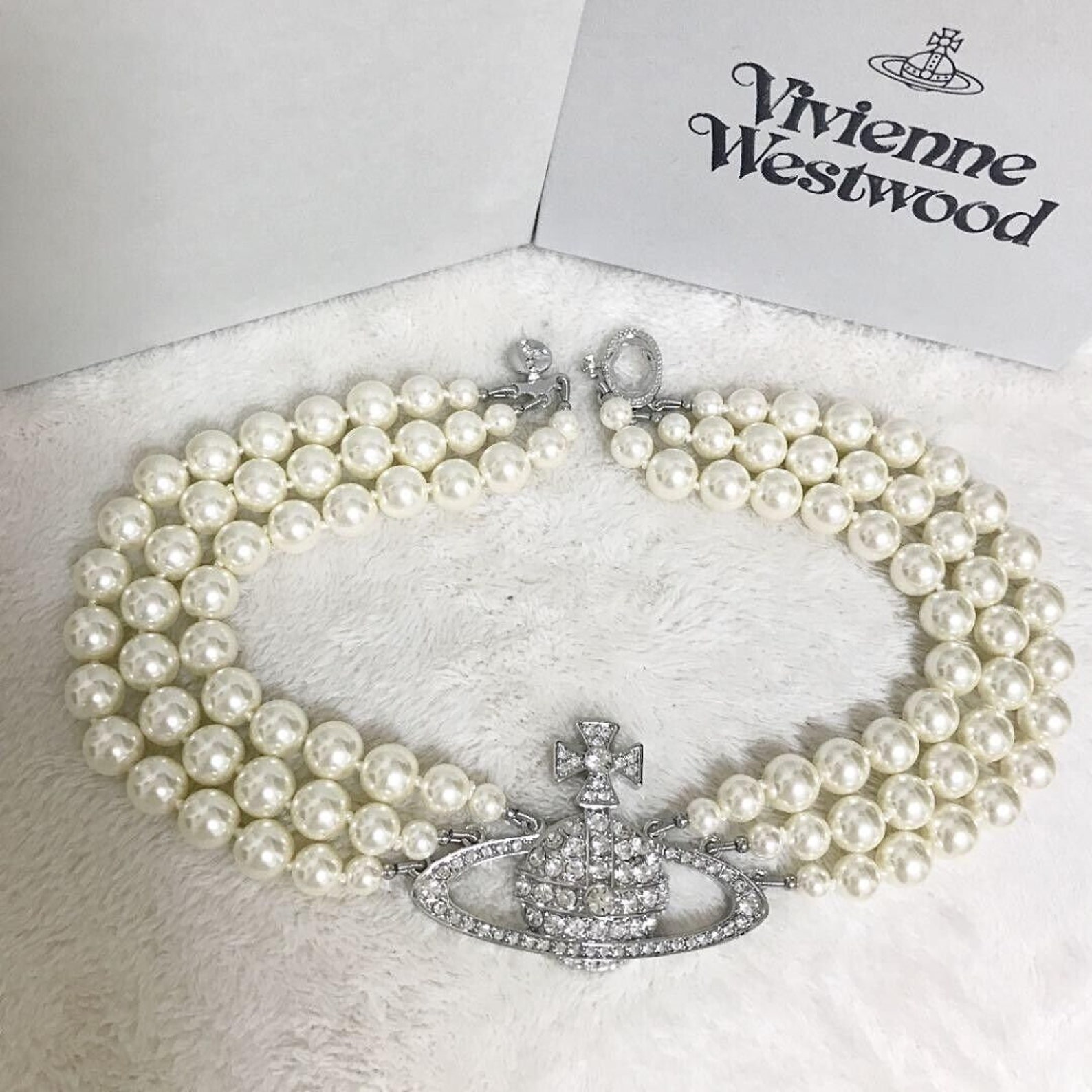 Here is another bestseller on Vivienne Westwood, made from very high quality. Over 500 sold, comes with Vivienne Westwood logo!
---
6.
We found this super affordable Vivienne Westwood inspired necklace from Aliexpress, over 100+ orders and various colours available.
---
7.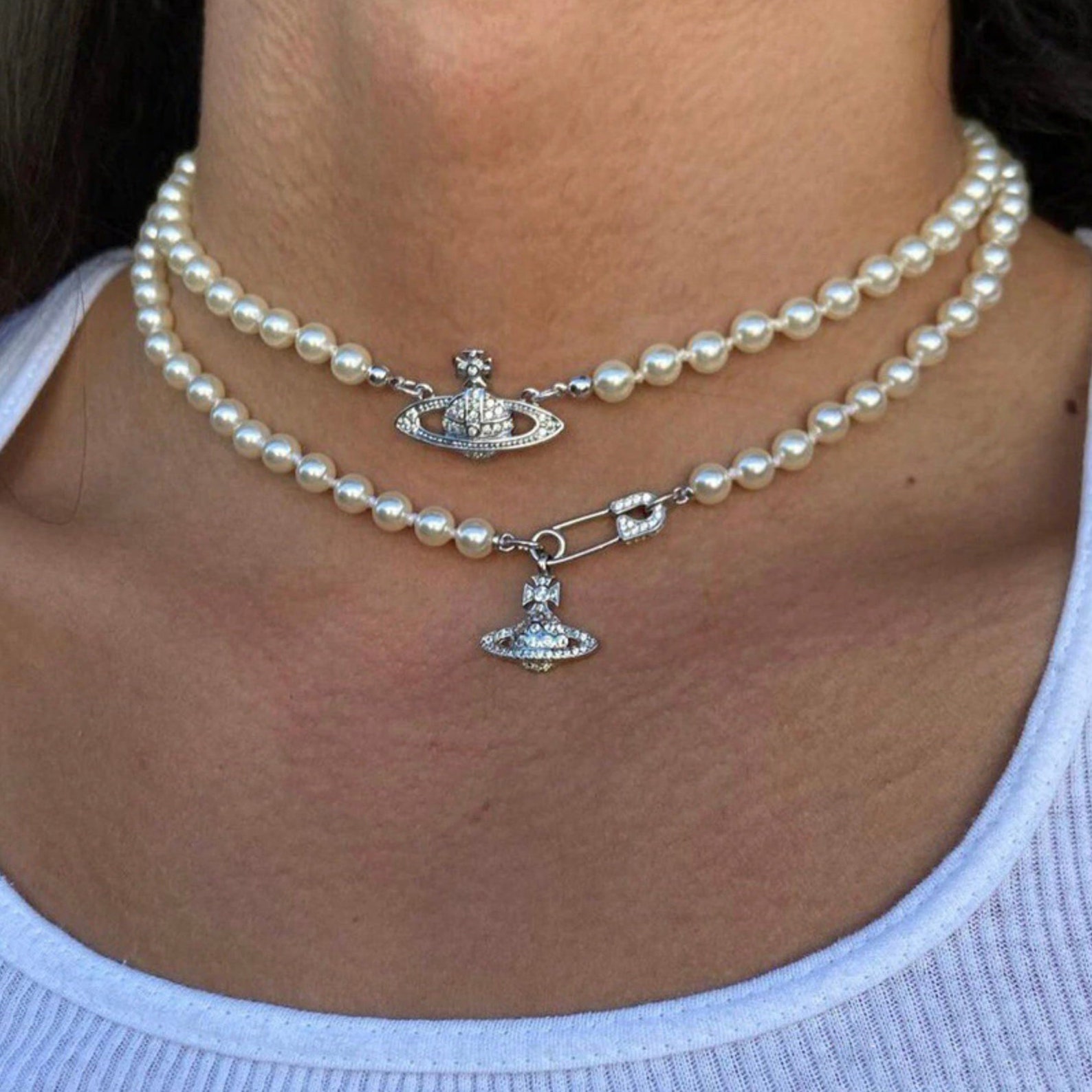 We are in love with this high quality 1 layer pearl necklace, with the hairclip that looks just like Vivienne Westwood. Over 200+ sold. Selling very fast!
---
8.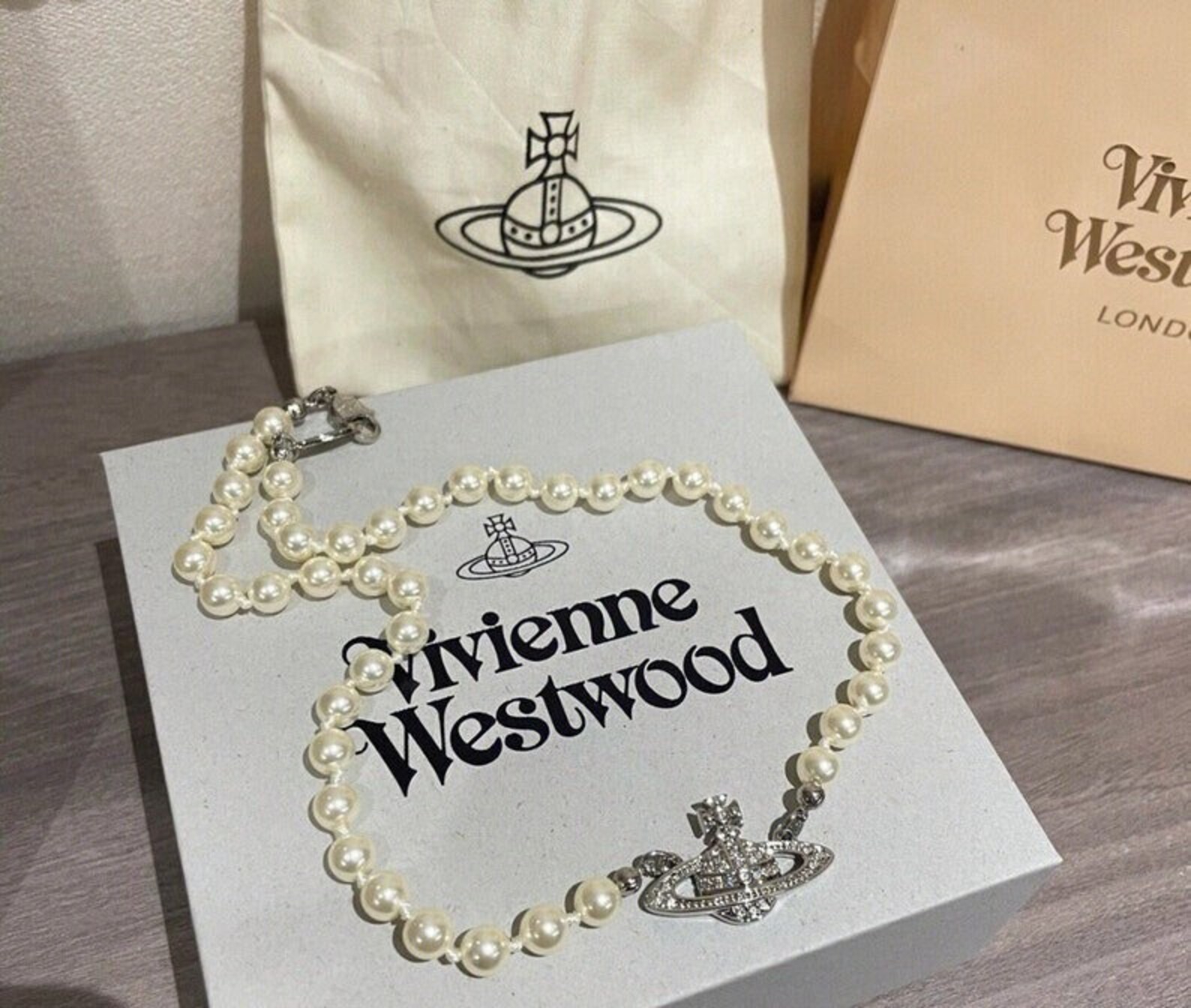 This is another bestseller on Etsy, with the 1 row pearl necklace. Very high quality. Comes with Vivienne Westwood logo and pouch.
---
9.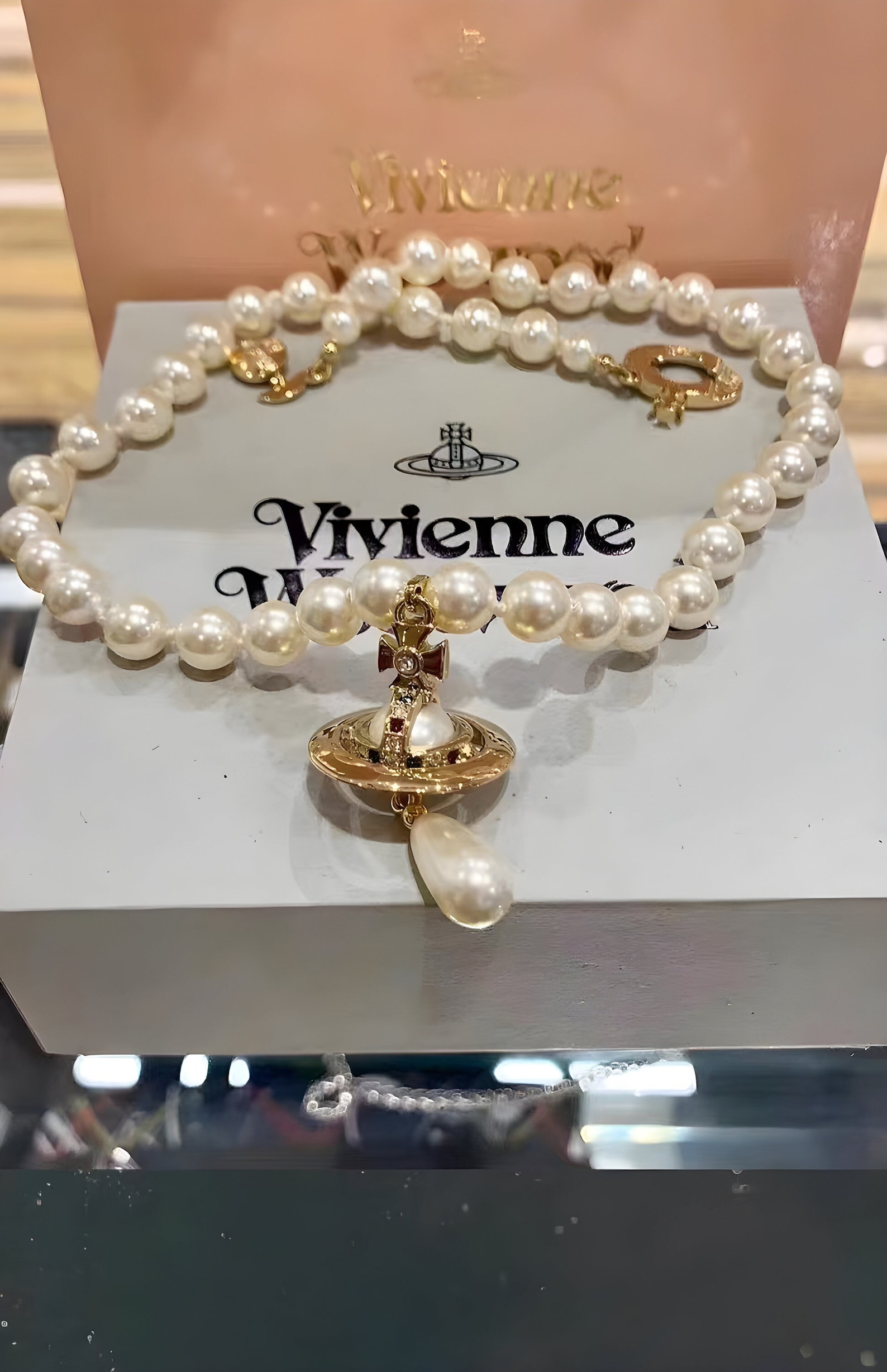 Here is another bestselling option of the pearl drop necklace, made from the same quality as Vivienne Westwood. Comes with the logo & pouch. 200+ sales & 5 star feedback!
---
10.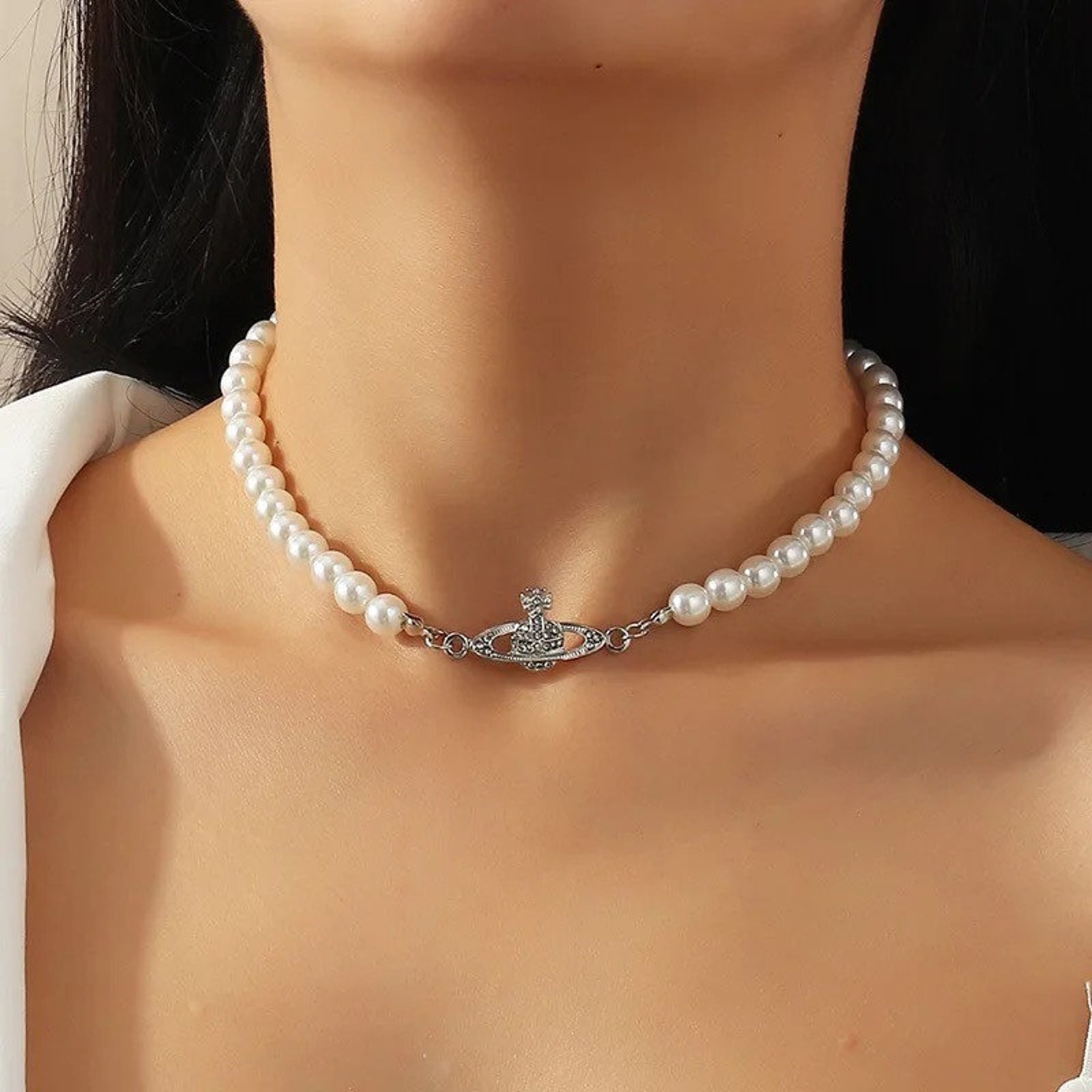 We are drooling over this 1 row orbit pearl necklace, which is so classy and is sure to go with many of your outfits this season!
---
11.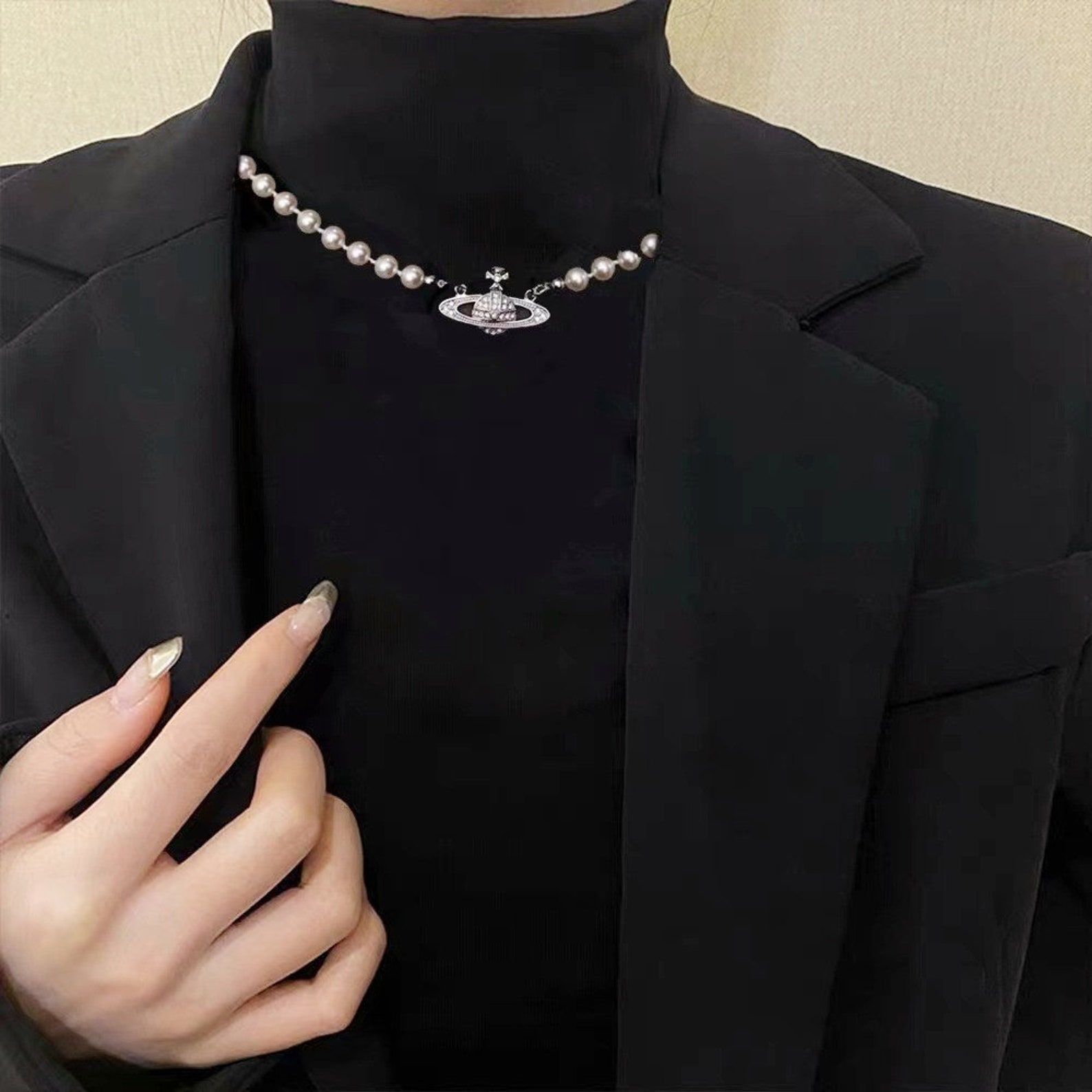 Here's another bestseller on Etsy. Available in 2 colours, gold and silver.
---
12.
We are absolutely loving these pearl and earrings set from Aliexpress, that is a perfect Vivienne Westwood copy.
---
13.
How gorgeous is this pearl drop necklace? For an affordable price, you can indulge in this Vivienne Westwood necklace dupe/
---
More From The Best Dupes