So, we have scoured the internet to bring you the best Louis Vuitton neverfull bag dupe on the high street for a fraction of the price. Keep reading to find out more.
The Louis Vuitton Neverfull bag: the name itself is a promise of boundless capacity, timeless elegance, and enduring luxury.
Since its launch in 2007, this bag has been an emblem of refined versatility, making it one of the most popular accessories worldwide.
And after our (ALL) Louis Vuitton dupes post broke the internet, we are pleased to bring you more Louis Vuitton bag dupes that don't break the bank.
In this blog post, we delve into the journey of the iconic Neverfull, explore why it has garnered such popularity, who's sporting it, and where to find the best "Louis Vuitton Neverfull bag dupe" for your high street fashion.
The History of Louis Vuitton Neverfull Bag
Introduced by the world-renowned luxury fashion house Louis Vuitton in 2007, the Neverfull bag was an instant hit.
Louis Vuitton, a brand that had its genesis in 1854, is known for its unique combination of classic charm and modern allure. The Neverfull bag, with its signature Monogram canvas, ample interior, and adjustable side straps, quickly became the embodiment of this ethos.
PS, why not style your LV neverfull bag dupe with our LV pillow slides dupes? You're gonna be the best dressed gal this summer! ☀️
Why is the LV Neverfull Bag so Popular?
One of the keys to the popularity of the Louis Vuitton Neverfull bag lies in its name – Neverfull. It's a bag that can carry almost everything you could possibly need, whether you're heading to the office, traveling, or simply enjoying a casual day out. Its design has a deceptively generous capacity, yet it never looks bulky.
Who Wears the LV Neverfull Bag Dupe?
The Neverfull bag has been spotted on the arms of numerous celebrities and influencers worldwide. A-list stars like Angelina Jolie, Reese Witherspoon, and Nicole Richie are frequently photographed with their Neverfull bags, reinforcing the allure of this fashion staple.
However, the Neverfull bag isn't just for the Hollywood elite – its practical design and timeless style make it a favorite among fashion lovers everywhere.
Where Can You Find A Louis Vuitton Neverfull Bag Dupe?
If you're craving the style of the Louis Vuitton Neverfull bag but aren't ready to invest in the luxury original, you'll be thrilled to know that there are many high-quality Louis Vuitton Neverfull bag dupe alternatives available.
Some of the places you can find Louis Vuitton bag dupes include Amazon, Walmart, DHgate, even from mid high fashion brands like Michael Kors & Tory Burch.
Thankfully, we have picked out the best LV Neverfull bag dupe for you to shop to transform your outfits this season.
Let's dive in! 👇
Louis Vuitton Neverfull Bag Dupe
1.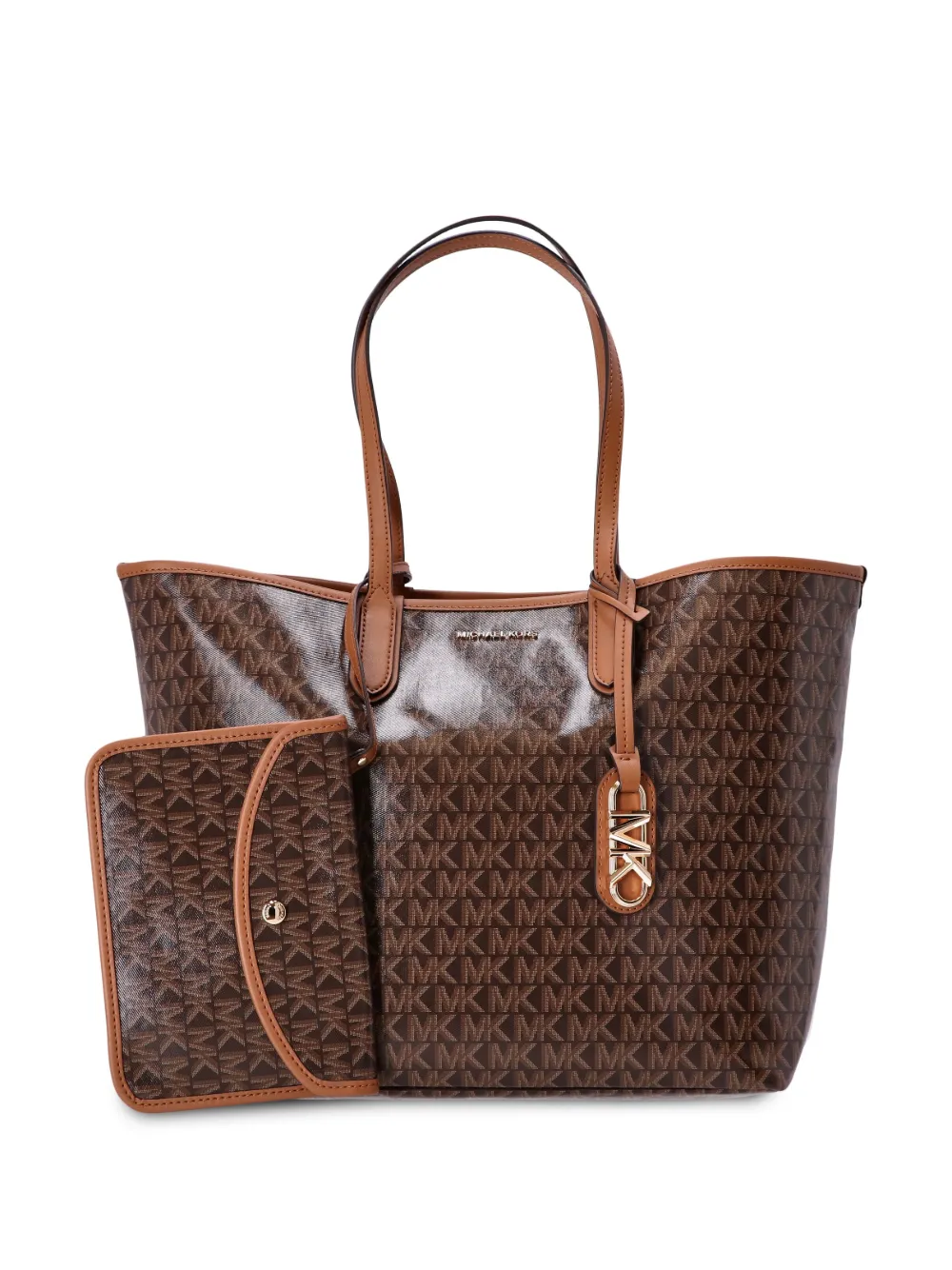 If you want a bag that delivers on style, quality & heavily resembles LV, opt for this canvas Michael Kors tote bag. This reputable fashion brand is a perfect first step into luxury!
2.
On that note of a high quality Louis Vuitton Neverfull dupe, we are totally loving this leather monogram print tote by Michael Kors. If you want something sustainable that will last for years, this is it.
3.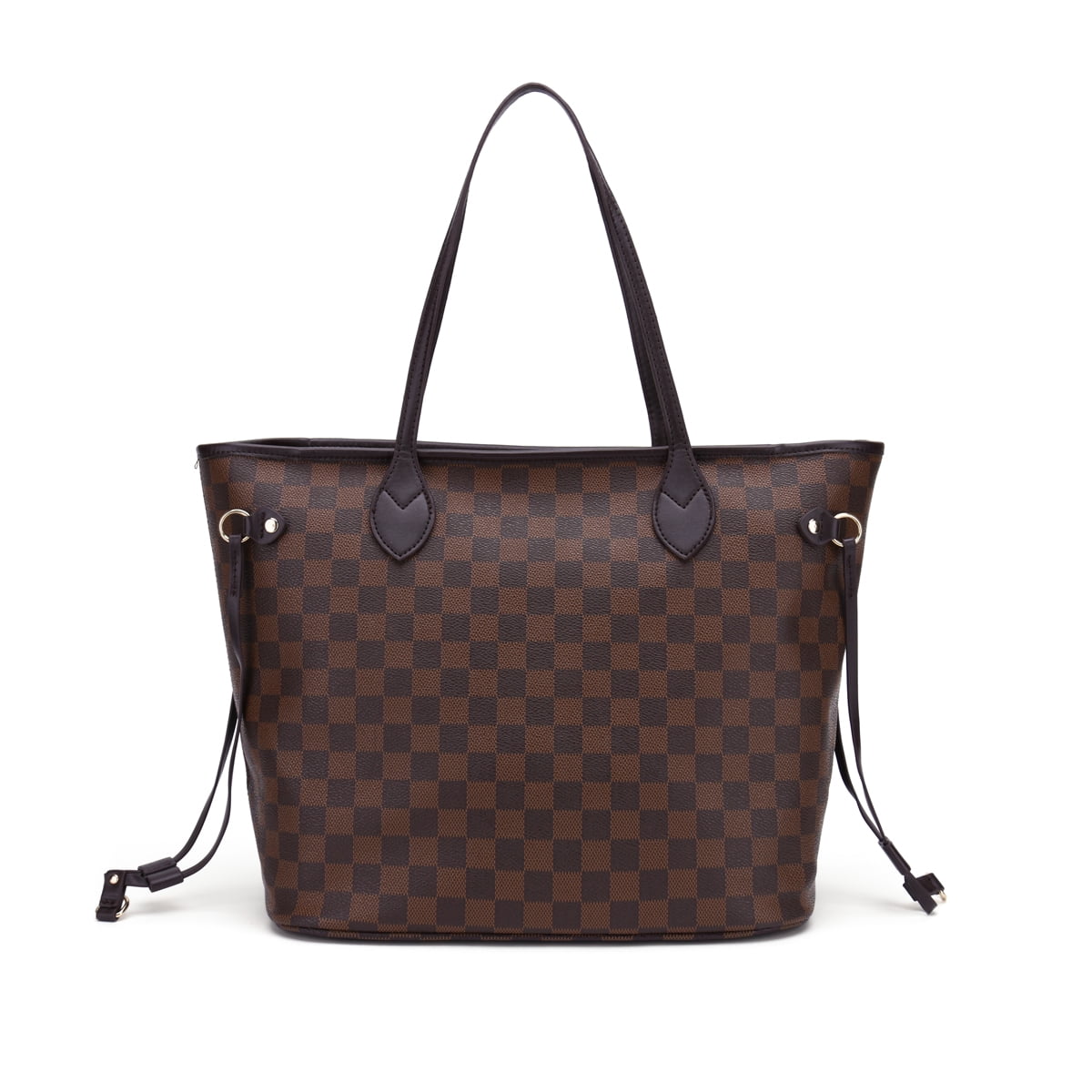 Entering a more affordable range, this checkered print bag by Walmart is another perfect LV Neverfull dupe. Available in different colours to browse from & 5 stars+ feedback from happy customers.
4.
If you're looking for a Louis Vuitton Neverfull dupe with the LV logo, look no further than this high quality tote bag by DHGate. With over 1,000+ orders and positive feedback. PS, I bought this for myself!
5.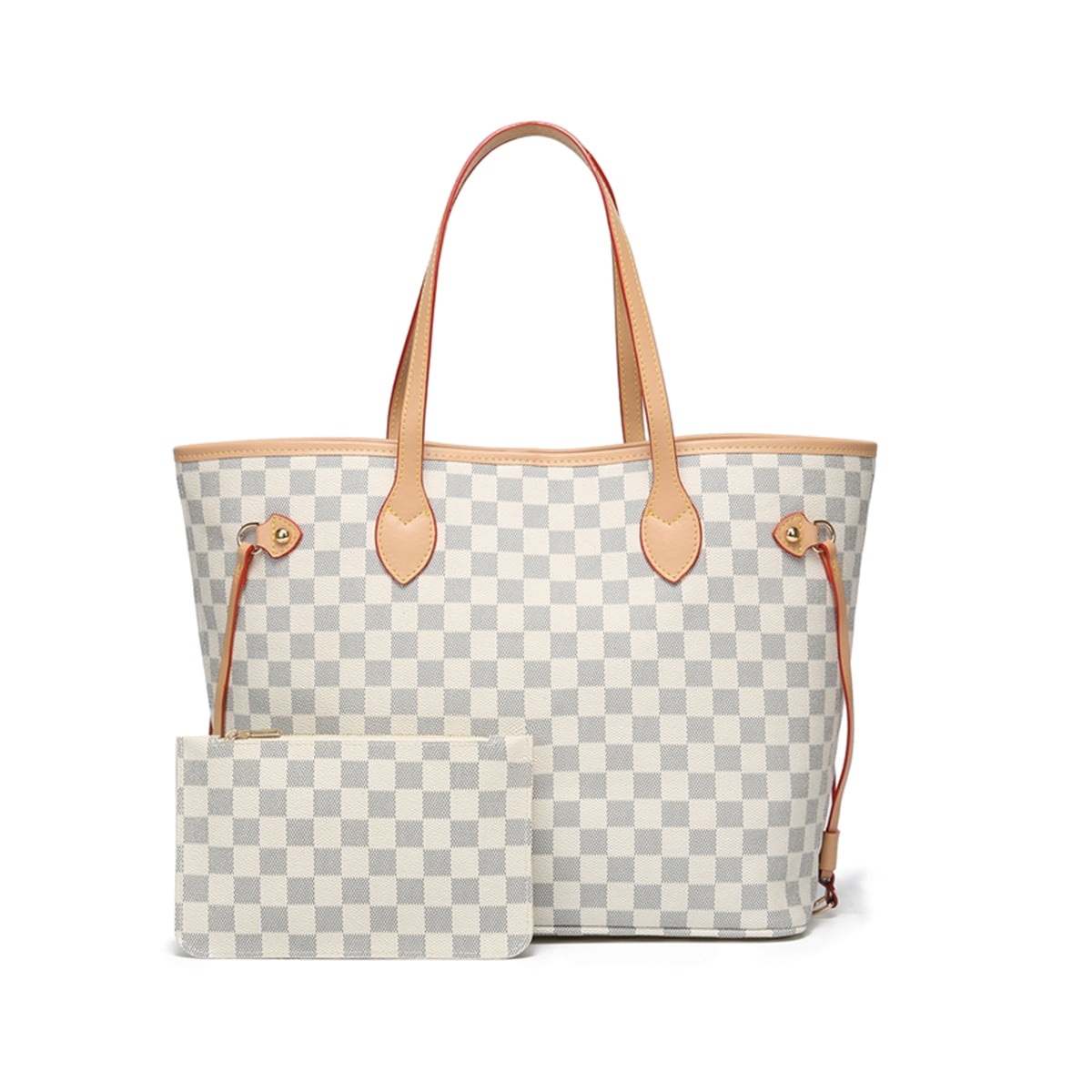 The Walmart version of the LV Neverfull dupe is also available in a light & neutral beige colour. The design is so good, from afar, anyone would think you're wearing LV!
6.
If you want something chic, effortless and sophisticated, opt for this leather tote bag by Michael Kors. The good quality bag is sure to last you for years!
7.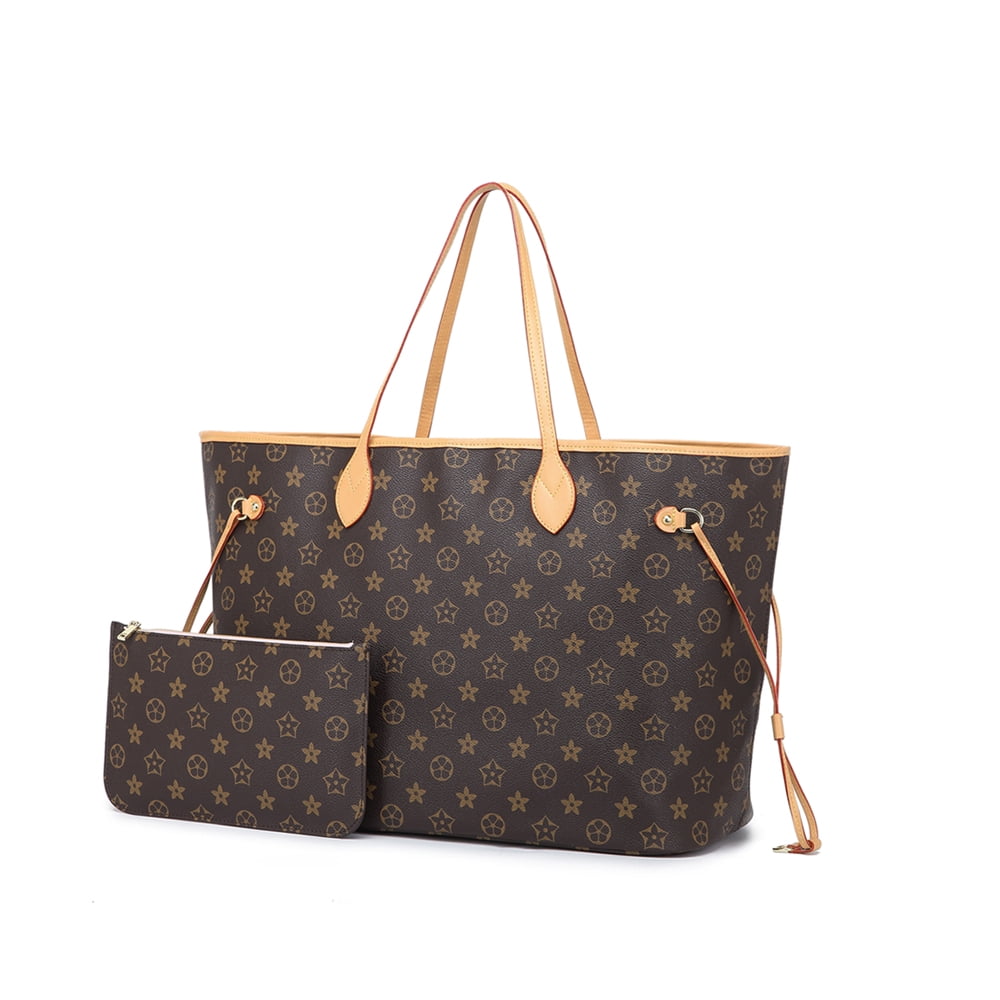 If you want a good quality Louis Vuitton Neverfull dupe without compromising on cost, this affordable monogram print bag by Walmart will do the trick.
8.
If you're on the ultimate budget by still want a good dupe for the Louis Vuitton Neverfull bag, this monogram print stylish tote by SHEIN is perfect – big enough to hold all your essentials!
9.
This is Amazon's No.1 bestselling vegan leather tote bag. Available in 5 gorgeous colours, this everyday bag is perfect for carrying all your essentials.
10.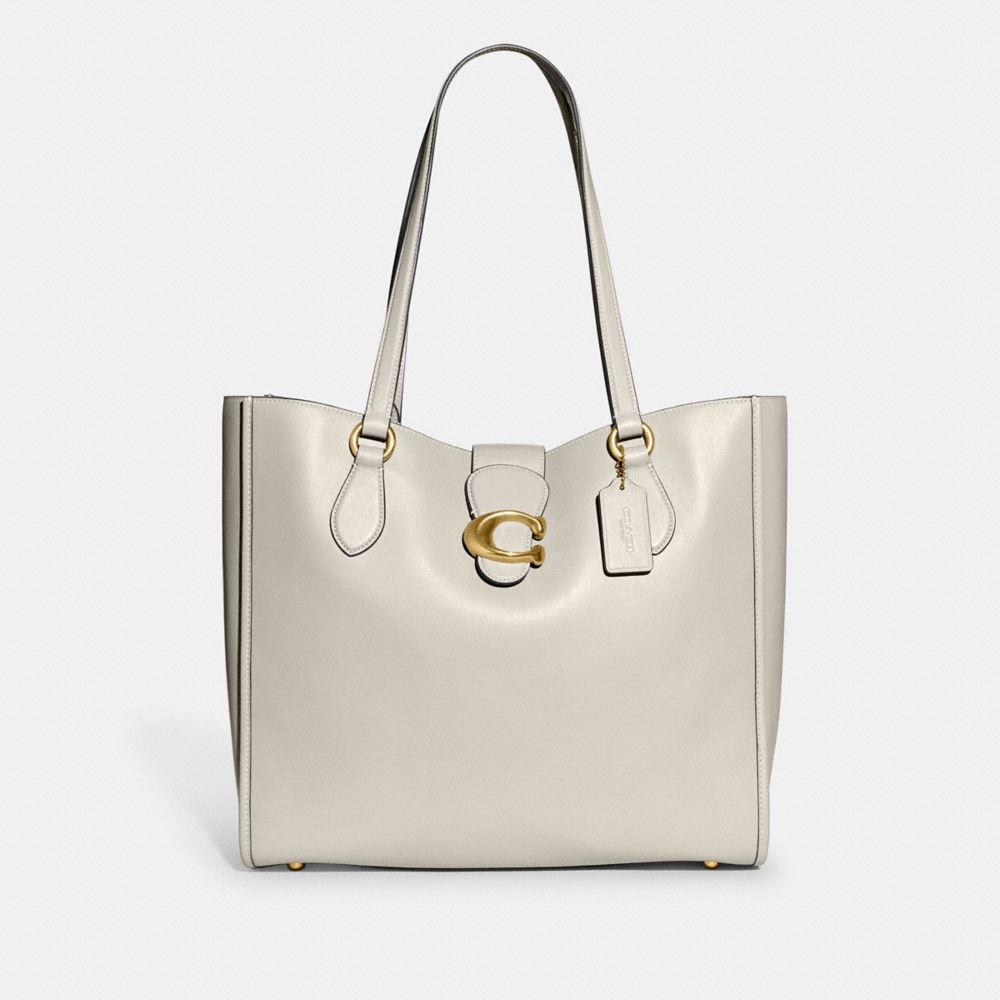 The shape & style of this tote bag by Coach screams sophisticated luxury & old money. PS, this versatile bag resembles LV's Neverfull tote and will go with all your outfits!
Where Can I Buy Louis Vuitton Neverfull Bag Dupe?
---
Conclusion
The Louis Vuitton Neverfull bag, with its unique blend of style, utility, and timeless elegance, continues to captivate hearts worldwide. While the original piece is an investment, the availability of high-quality "Louis Vuitton Neverfull bag dupes" makes this iconic style accessible to fashion lovers on a budget.
Browse more designer bag dupes here