So we have scoured the internet to bring you the best Louis Vuitton multi pochette dupes on the high street market. Keep reading to find out more.
The Louis Vuitton Multi Pochette bag broke the internet when it first debuted in 2019. Everyone and their mother wanted to get their hands on them, to the point that a month after it was released, it was impossible to get them online.
The high demand of the Louis Vuitton multi pochette bag then created a lot of resellers who sold them for extravagant prices online, taking advtange of the fact you simply couldn't purchase them in the store because they were sold out.
But what made the Louis Vuitton multi pochette bag so popular?
Well, the selling point of the LV multi pochette was the 3 in 1 mechanism you were getting with the bag: a mix of the pochette metis, the classic purse, and a coin purse, all merged together by straps and hooks, which prompted the rise of 2 or more handbags being merged into 1.
We saw this happen with Prada's re-edition bags, and we also saw it happen with Fendi's 2 in 1 triangle bag. It is without a doubt 3 in 1 bags merged together are here to stay, and Louis Vuitton has pioneered in it.
It was even spotted on the likes of celebrities, to name a few, Rihanna, Hailey Bieber, and many more.
However, the Louis Vuitton multi pochette retails for £1,830 as of 2023, further price increases are expected to happen with the current state of inflation amongst luxury goods. Due to this, we understand that many of our readers love the style of the LV multi pochette bag, but the price so much.
Thankfully, we have picked out the best Louis Vuitton multi pochette dupes from the high street which looks just like the original.
These Louis Vuitton multi pochette dupes bags have been found on online retailers like DHGate, Aliexpress, Etsy, Walmart, and many more to help you achieve the same look for less, without breaking the bank so you can enjoy the style of the LV bag.
Ready to dive into these Louis Vuitton multi pochette bag dupes? Let's take a look!
1.
Best overall LV multi pochette dupe is this LV dupe bag from dhgate.com for $40
---
Hey gorgeous! Why not style your LV multi pochette bag dupe with our Louis Vuitton slides?
---
2.
2nd best overall with higher quality materials that looks just like LV is this multi pochette bag by

Etsy.com via $141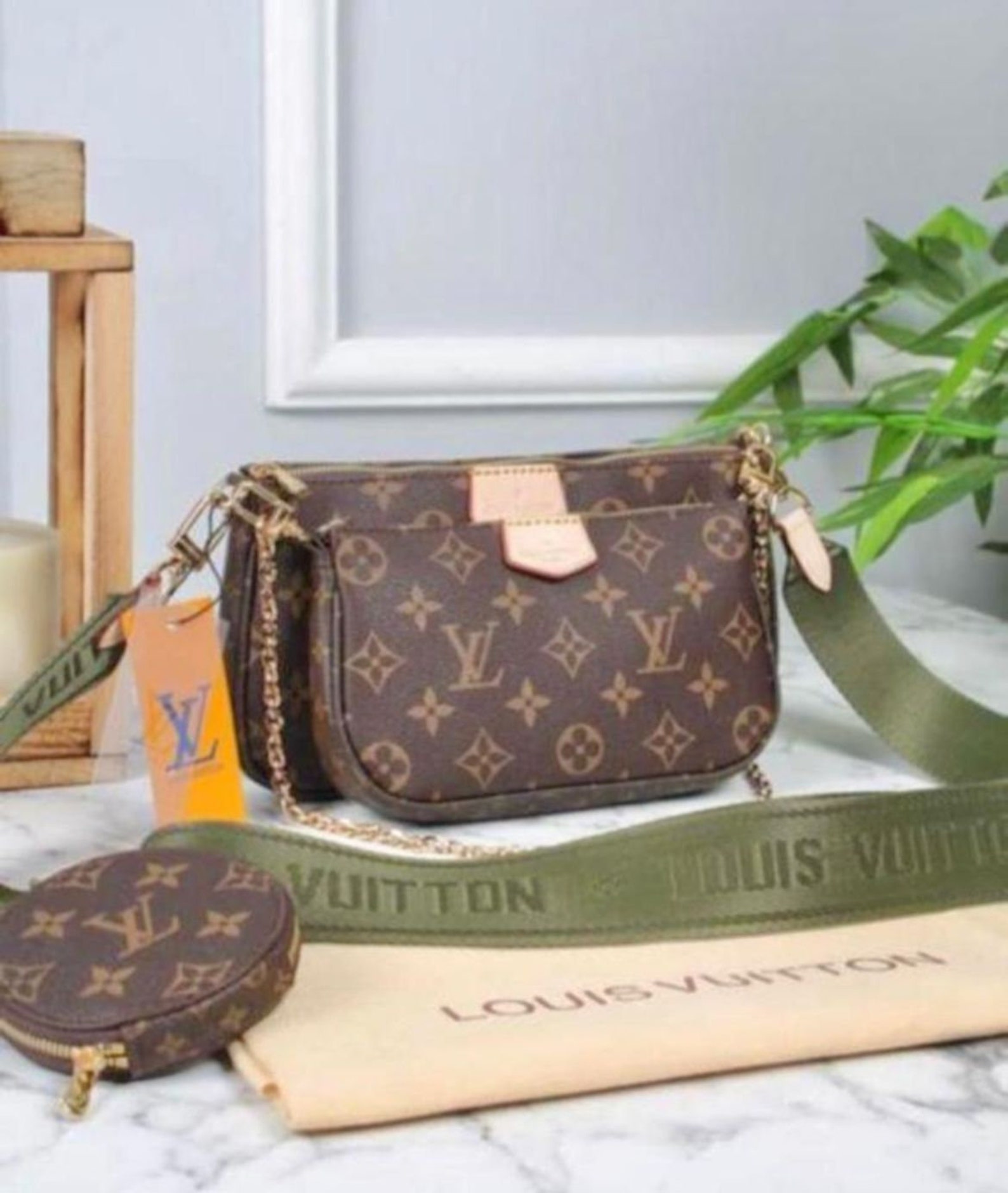 3.
If you're on the ultimate budget and want a lookalike inspired by LV, opt for this bag by

shein.com via $7.75
4.
This nude bag by SHEIN makes the ultimate statement, via

shein.com for $8.30

.
5.
3rd best affordable LV multi pochette dupe that looks like the real deal via dhgate.com for $31
Over 80+ orders, with many happy customers commenting "amazing quality!". Over 7 colours available.