So we have scoured the internet to bring you the best Chanel tweed bag dupe on the high street market, like H&M, and online retailers like Aliexpress and DHGate. Keep reading to find out more.
If there is one iconic bag in the fashion world, it's the Chanel tweed bag.
These luxury handbags made by the French fashion house Chanel, are known for their signature tweed fabric, which is a mix of wool, silk, and sometimes metallic threads, as well as their iconic design elements such as the interlocking "CC" logo and chain straps.
Tweed bags are a classic staple in Chanel's collection and are popular among fashion enthusiasts due to their timeless appeal and exceptional quality.
Chanel tweed bags are popular among a variety of people, including fashion enthusiasts, celebrities, and those who appreciate luxury goods.
You've probably seen them spotted on the likes of celebrities like Cardi B, Jennifer Lopez and many more. It's safe to say, they remain an iconic staple amongst fashionistas, and these Chanel tweed bag dupe will follow below.
---
---
Chanel tweed bags have a classic and timeless appeal that transcends age and gender, making them a popular choice for people of all backgrounds and styles. From casual to formal events, Chanel tweed bags can add a touch of sophistication and elegance to any outfit.
How much are Chanel tweed bags, one might ask?
As of 2023, Chanel tweed bags retail for £7,430 on the Chanel.com site, which we know our readers love, but comes at such a hefty price. Thankfully, we have found incredible Chanel tweed bag dupe that look just like the original thing.
Chanel's iconic tweed handbag has been a staple in fashion since its debut in 1955. Nowadays, you don't have to break the bank to get a Chanel tweed handbag. There are plenty of designer-inspired bags that offer a similar look at a much lower price.
We've found these Chanel tweed bag dupe from some of your favourite high street sites like H&M, ASOS, Shein, Kurt Geiger, Aliexpress and many more.
What's best?! These Chanel tweed bag dupe start from just $10! With its designer-inspired tweed look and affordable price, this bag is a great alternative to the classic Chanel tweed handbag, allowing you to have the same stylish look without the hefty price tag.
We are so excited to show you these tweed bag dupes, PS, I picked one up for myself! 😍
Let's dive into the Chanel tweed bag dupes
Chanel Tweed Bag Dupes
1.
We are obsessed with these Chanel tweed bag dupes from DHGate, which has 5 stars reviews with positive image feedback. Available in pink and blue, perfect bags for you to kickstart spring! 👛
---
2.
These are hands down the best Chanel tweed bag alternative we found from H&M, with the perfect affordable price tag! PS, I picked up one for myself! 🖤
---
3.
Also comes in a gorgeous white version too, which is versatile and will go with many of your outfits.
---
4.
We are also loving these classic tweed bag from Aliexpress. Over 5 stars+ positive image feedback, this bag is absolutely stunning!
---
5.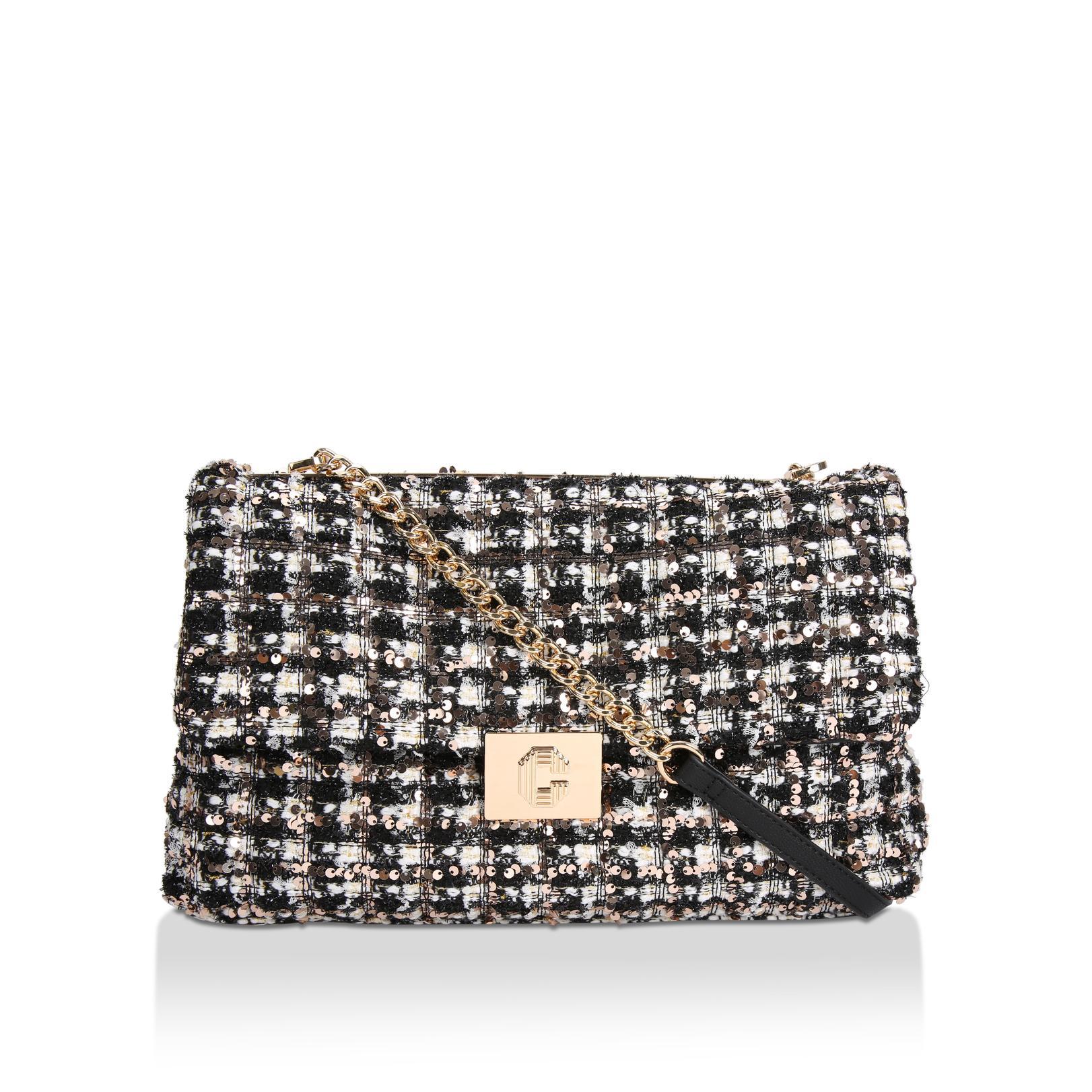 Our jaws are dropping for this high street exclusive from Carvela, which looks just like the Chanel tweed bags! Adding this to my Wishlist ASAP! 😍✨
---
6.
---
7.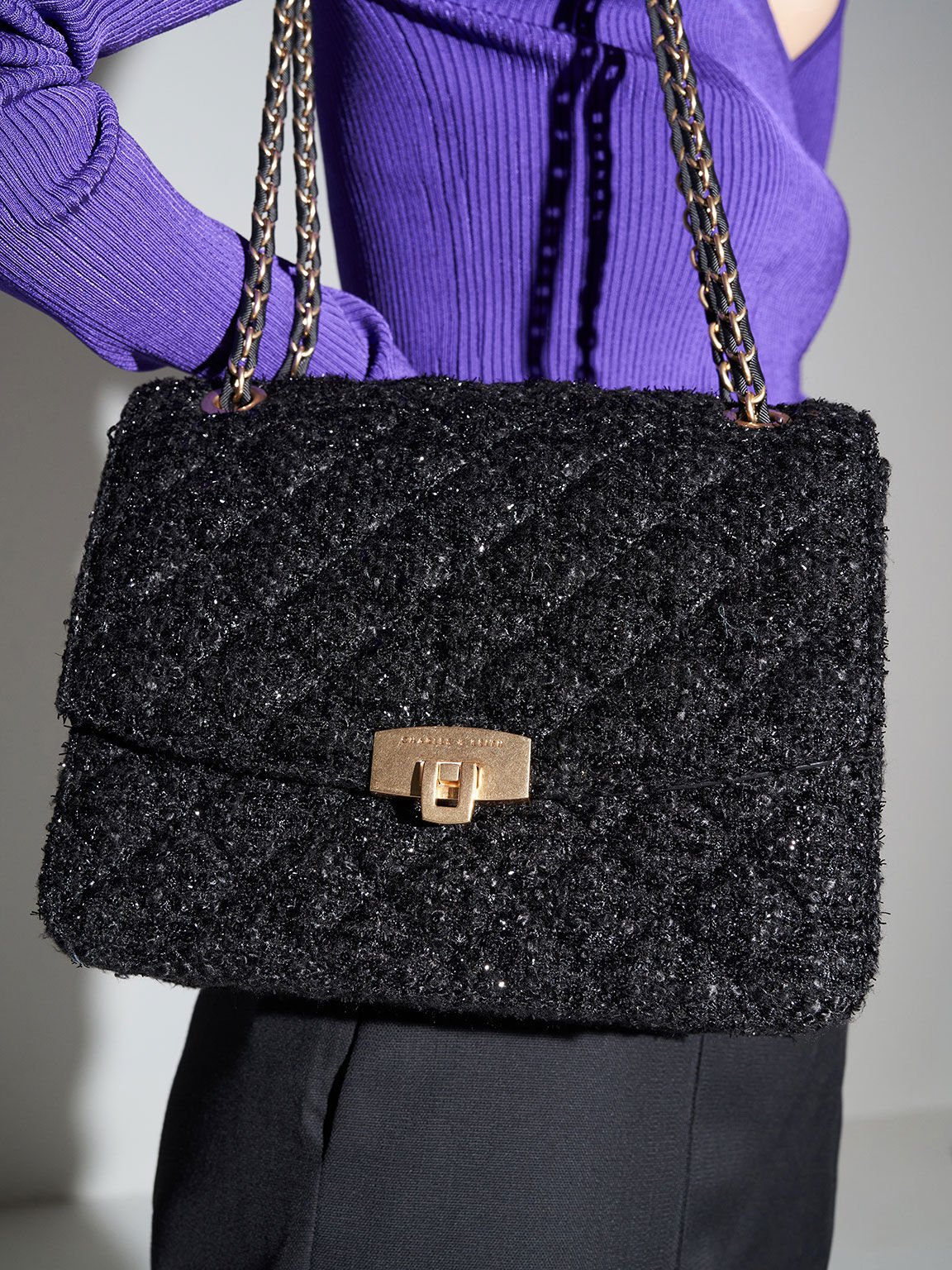 If you're looking for the perfect Chanel tweed bag dupe, that not only looks identical, but is also sustainable and will last you for years, this is bag is exactly what you need.
---
8.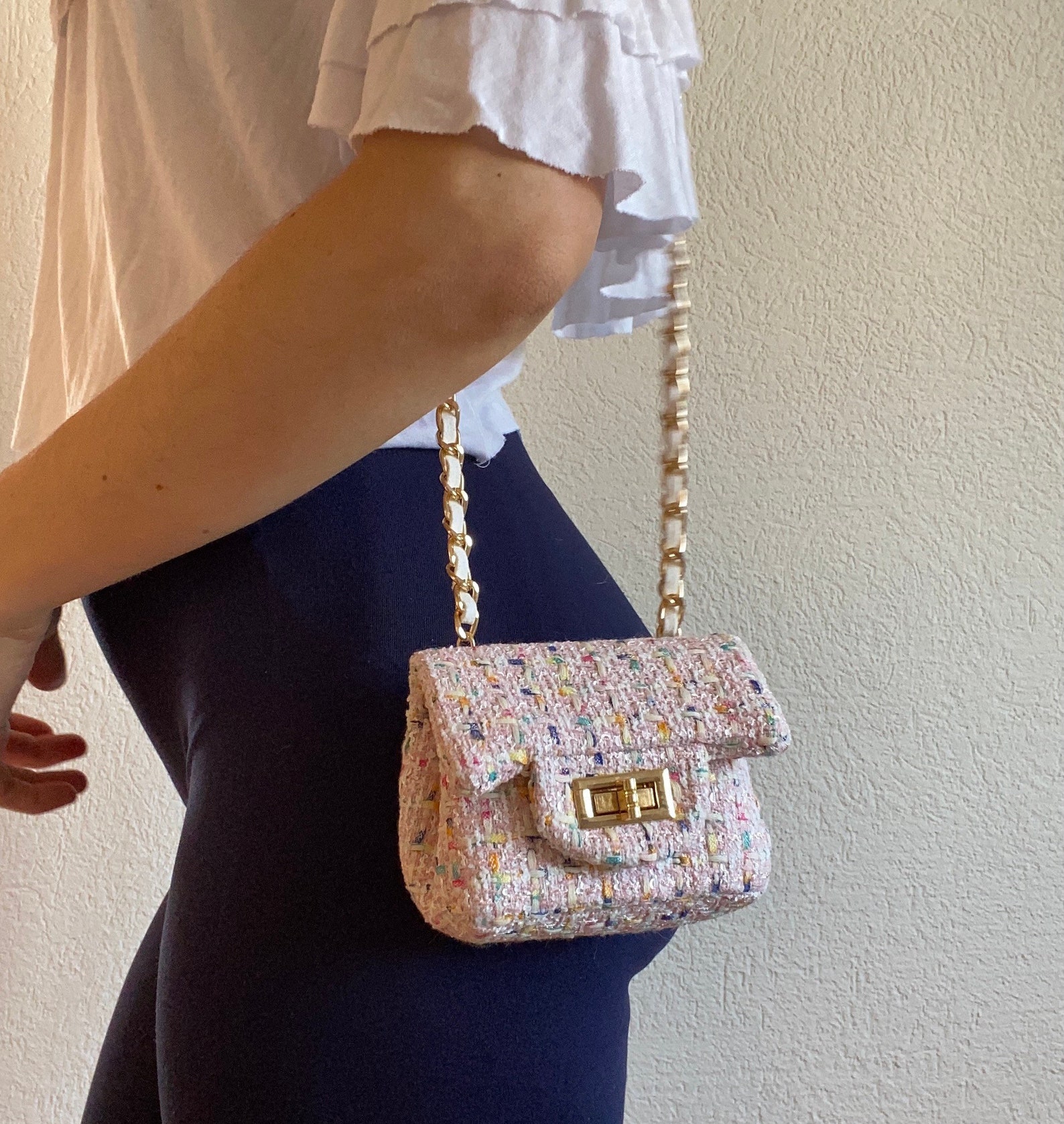 The small bag trend isn't over yet! Whether you're planning your spring outfits, or need the perfect bag to kickstart your summer, this mini Chanel lookalike is the one!
---
9.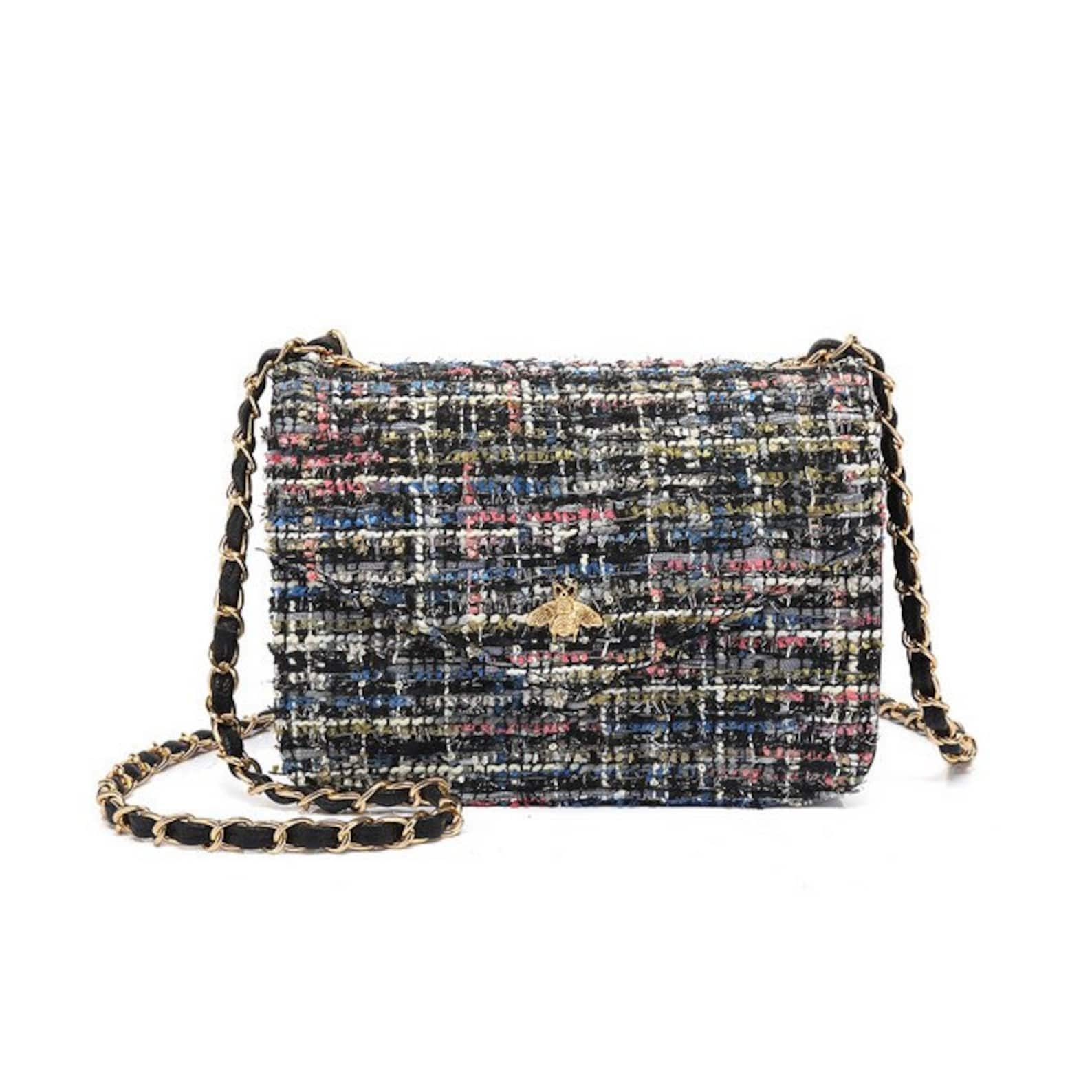 This handmade bag is a perfect little lookalike of the Chanel tweed bag. It is so versatile so it would go with all your outfits, plus, you'll be supporting a small business! 💕 633+ sales & positive feedback
---
10.
We are also loving this bestseller on Aliexpress! Comes in 5 gorgeous colours, and over 5 star+ positive feedback.
---
11.
This H&M bag heavily resembles the Chanel 19 tweed bag aesthetic. This neutral colour will go with many of your outfits.
---
More From The Best Dupes