So we have scoured the internet to bring you the best Burberry plaid mini skirt dupes on the high street. keep reading to find out more.
The Burberry plaid mini skirt is a classic staple from British Designer Burberry, which features a signature Vintage checkered print. This print is an iconic signature of Burberry's.
Trademarked by Burberry, the vintage checkered print is exclusive to only the fashion house, where their mini skirts retail for £750. The design of the Burberry plaid mini skirt has struck a cord with many fashionistas, however, the price tag, not so much.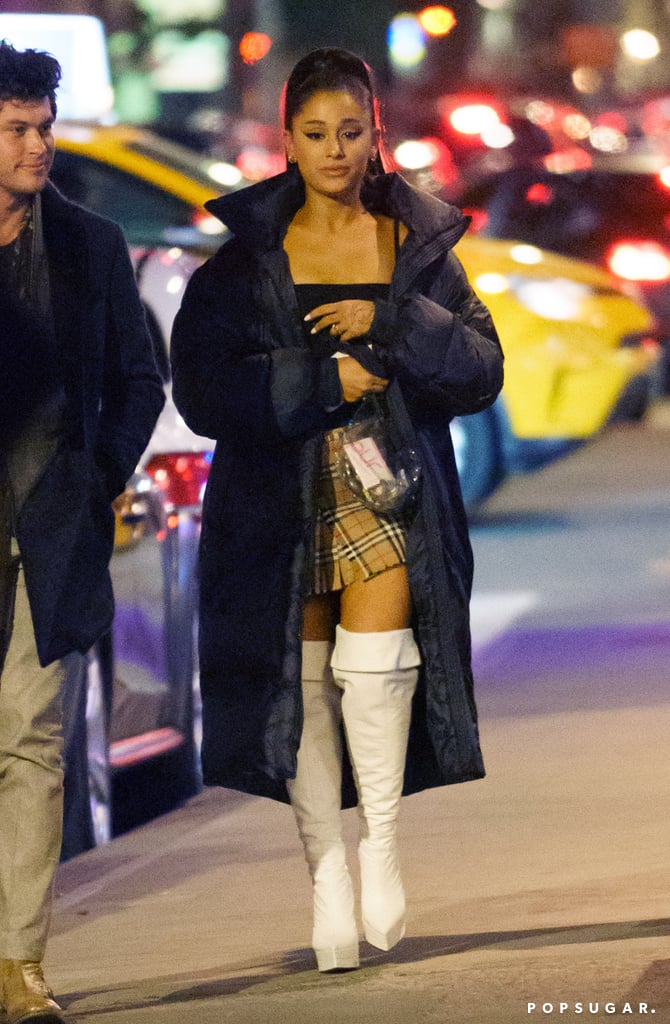 As we've asked many of our readers to suggest other designer dupes they'd like to see, the Burberry plaid mini skirt dupe was one of it. So we have scoured the high street market to find similar Burberry plaid mini skirt dupes or alternatives, for a fraction of the price.
Here are some of the Burberry inspired plaid mini skirt dupes we have found for you, starting from just £10!
Shop Burberry Plaid Skirt Dupes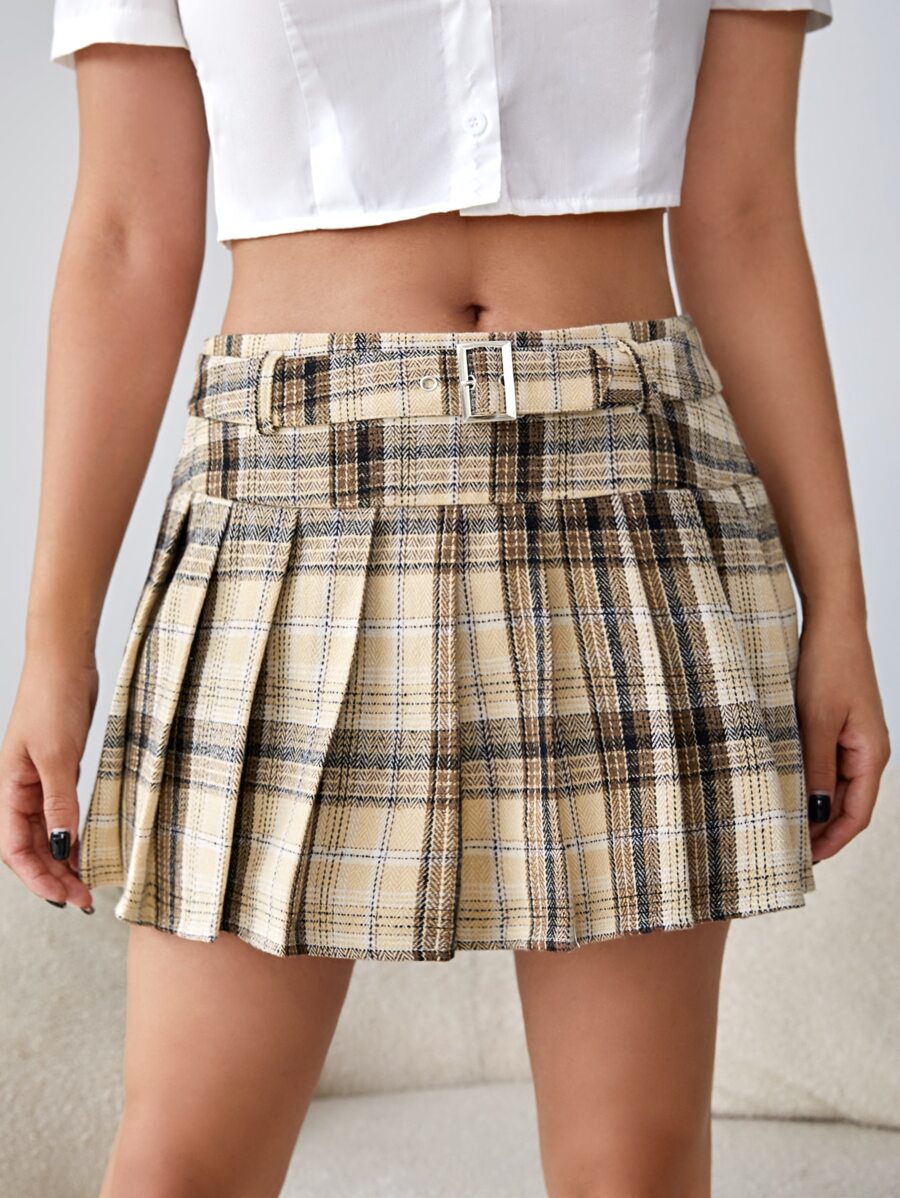 This is hands-down, the best and affordable Burberry plaid mini skirt dupe we could find. It's so good, I even picked up one for myself! I'd personally style these with tights and boots this winter.
---
Available in 7 colours and plaid styles, this Superdry mini skirt is a good Burberry skirt dupe. It's got the perfect length and similar flared design.
---
A bestseller on SHEIN, be sure to snap this up before it's all gone! This is a great Burberry skirt dupe as it has a similar checkered design, and the same flared pleated design.
---
We also loving this statement checkered mini skirt by ASOS. This is a good alternative to the Burberry checkered mini skirt.
---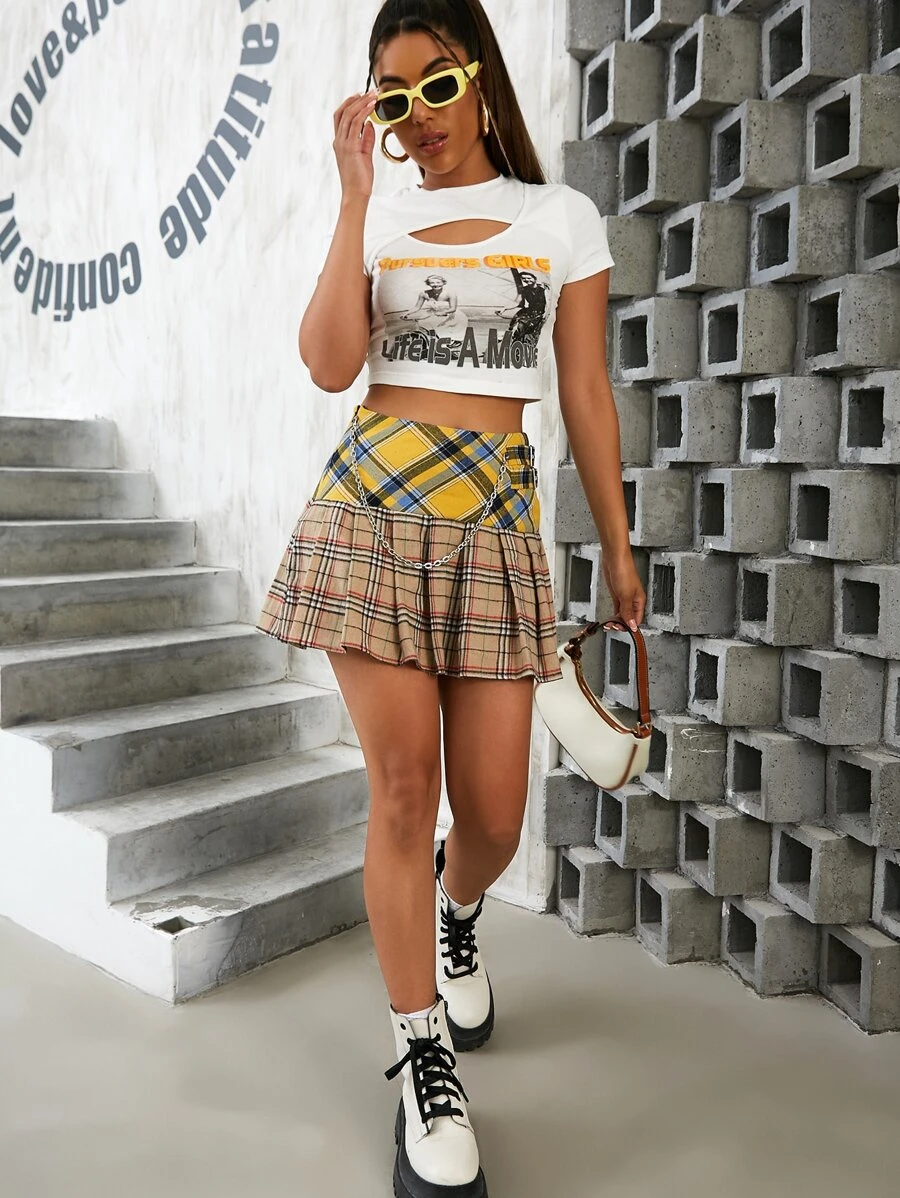 For the girls who like to make a little more statement in their style, this checkered mini skirt is for you. Pair this with our Loewe yellow sunglasses for an edgy look!
---
How to style Burberry plaid skirt
So you've picked up a Burberry mini skirt dupe. Awesome. This summer, style yours with a long sleeved top, a brown belt, and some Versace ankle boots from just £10!
Additionally, on colder months, throw on a trench, teddy or even puffer coat, like Ariana Grande did in our style inspo above. You're going to look fabulous!
---
More From The Best Dupes