So we have scoured the internet to bring you the best Versace platform heels dupes on the high street market.
The Versace medusa satin platforms have been a hit ever since they dropped in the Versace Spring Summer 2021 show and have been spotted on A List celebrities, fashion bloggers and influencers. They're the perfect heels that can be worn in any season; eg, it can be styled with tights during winter, or it can be styled with a mini dress or shorts during the warmer season.
The Versace satin platforms retail for £1,080, which is quite the hefty price tag. Luckily, we have picked out the best Versace satin platforms heels dupes from just £24.99 for you! Keep scrolling to find out more.
Shop Versace Satin Platform Heels Dupes
1. These are hands down the 'best selling' Versace platform dupes on Aliexpress. Purchased over 3,000 times, with hundreds of positive image reviews.
Available in EU 34 to 43, and 25 colours. I even picked one up for myself! 😍
This colour is 'rose red'. 25 colours available.
2. Now back in stock, this platform heels dupe is a bestseller from ASOS. Available in the fuschia colour, because let's face it, this is the perfect colour for summer and is assured to go with all your outfits this season!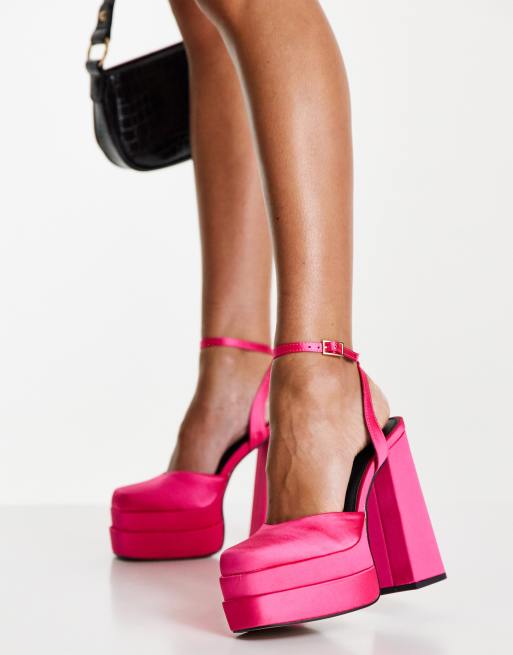 3. These are the best colours of platforms heels I've seen in a while. This rich blue would be perfect with your summer outfits – just imagine it with jeans, denim shorts, or even a mini white dress! 😍💙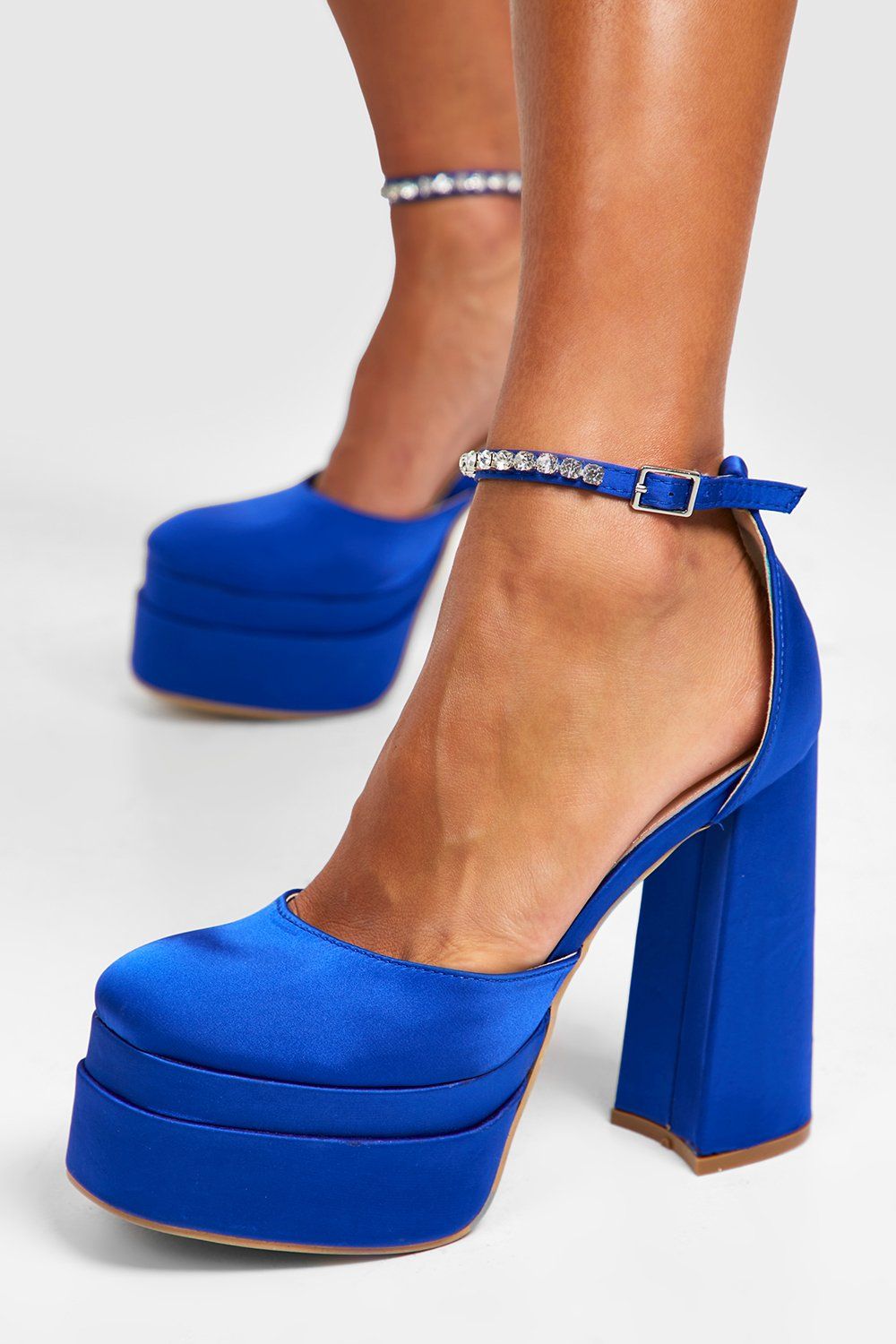 4. These Versace medusa platform heels dupe from another great seller on Aliexpress is available in 10 different colours. Purchased over 300+ times, 146 image reviews, and available in size EU 34 to EU 43.
This colour is 'rosy red'. 10 colours available.
5. These Versace replicas are from a notable online retailer, DHGate, who are known for selling the best designer dupes. Available in size EU 34 to 44.
Comes in 7 colours, purchased 30+ times with 100% positive feedback. Comes with designer logo.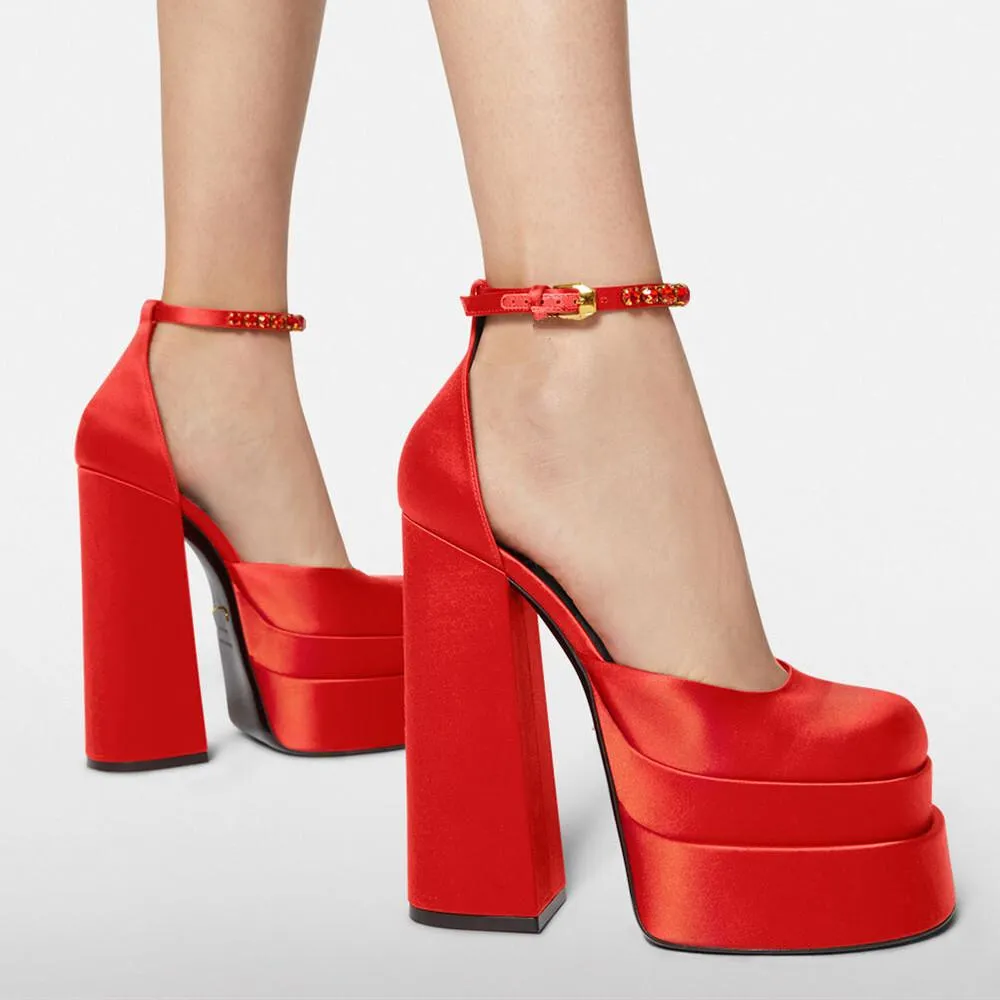 These shoes come with the actual 'Versace' logo on the sole.
6. That orange! Orange is a universal colour that looks great on any skin tone. Additionally, it's the perfect pop of colour for all your summer outfits. I've also bought this shoes for myself! They are selling FAST. You heard it here first! 🧡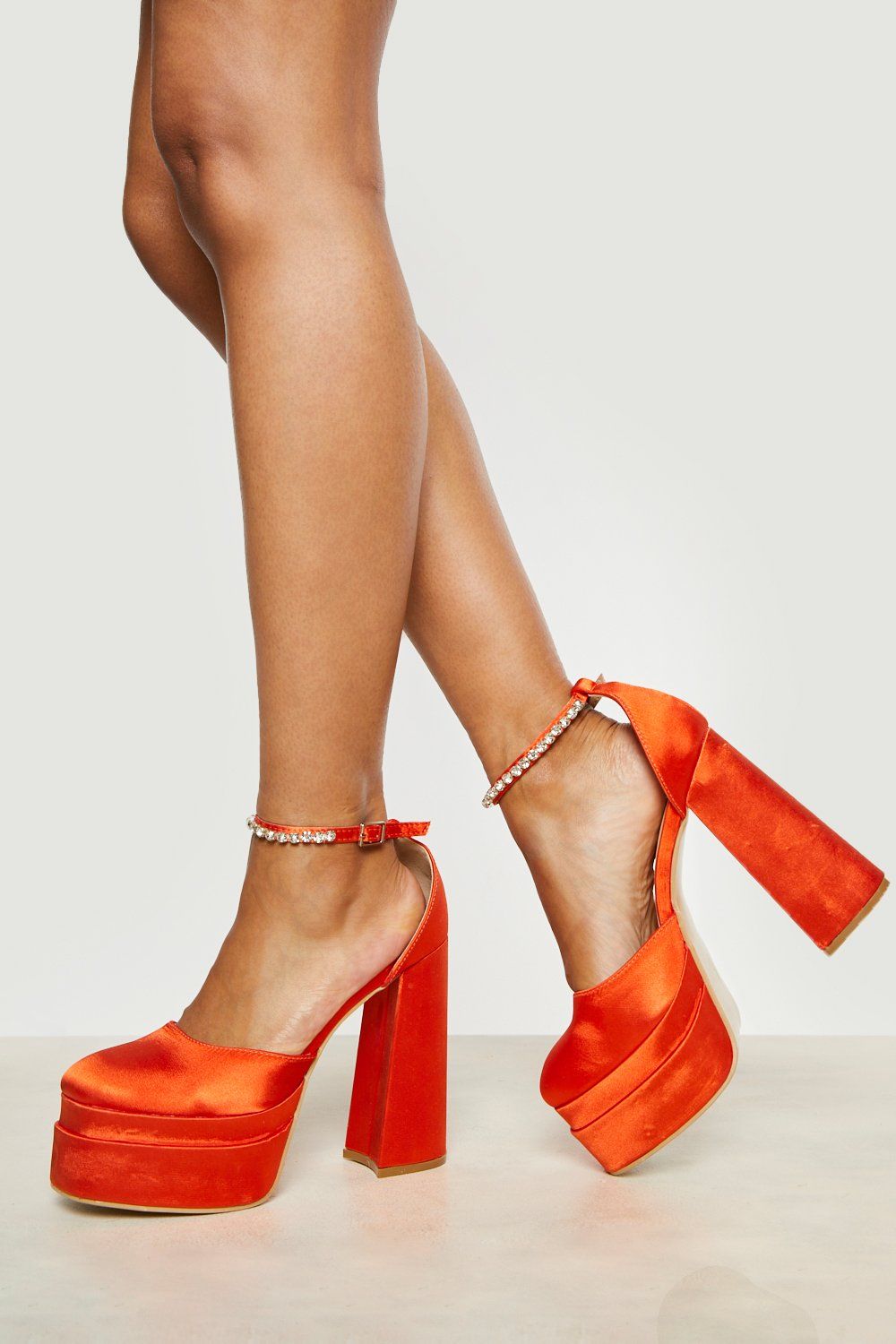 7. This dark red Aliexpress platform heels is made from a beautiful satin and crystals on the buckle. Style it with a mini dress and tights.
This colour is 'Red'.
8. These gorgeous pink heels from Public Desire is an absolute statement. They add a soft pop of colour to any outfit. These are sure to give you a hot girl summer this summer!
---
Continue reading below.
---
9. Name a hotter shoe than this, I'll wait. These lime green crystals covered platforms are a must have from Aliexpress!
This colour is 'yellow crystal'.
10. Public Desire also have an olive green version that is perfect for this Fall/Winter season. Pair it with a green coat to make a statement.
11. This gold statement platforms are a knockout. Whether you pair it with a black or white mini dress and lip gloss, you are set. Your friends will be sure to compliment you due to how hot these heels are!
12. This orange platforms also mimics the style of the Versace platforms, available in 3 colours (black, pink, white), from EU 36 to EU 42.
13. This hot pink is hot af, especially for the Y2K girls. This colour is sure to go with anything in your closet.
14. This gold platform dupes from ASOS is sure to elevate any outfit. Pair it with a little black dress, or a white dress. You're sure to be the talk of the town these gorgeous platforms!
15. This black platforms from SHEIN is another bestseller. It's perfect for events, parties, and more. They give YSL and Versace vibes all in one!
---
Continue reading below.
---
16. These Versace platform heels dupes are hands down my favourite, I even picked one up for myself. The crystals make this the ultimate shoe. Wear this to a party, dinner, events, the opportunities are endless!
This colour is 'black crystal'.
17. This purple satin version is equally as gorgeous. Also sold by the same Aliexpress seller listed above.
This colour is 'purple crystal'.
18. This mustard velvet is a very unique unusual colour, which makes it absolutely gorgeous. Style this with a white shirt and black denim parts.
19. We are also loving this purple print version from EGO! This shoe is sure to elevate your 'upcoming' spring and summer outfits 😉
---
View more women designer dupes here