So we have scoured the internet to bring you all the best Ninja Air Fryer dupe, with the same power and durability from top retailers from just $50. Keep reading to find out more.
If you don't know by now, Ninja Air Fryer is taking the foodie world by storm.
Many consumers of the Air Fryer have said it has transformed their cooking experience to a whole other level. It simply males cooking more convenient, faster, enjoyable and most importantly delicious. This is due to how powerful and user friendly the Ninja Air Fryer is.
But how does the mechanism work? Unlike a deep fryer, the Ninja Air fryer works by using convection heat, which circulates very hot air around the food. This then removes removes moisture from its surface, which crisps up your food, giving it that golden-brown crispy finish.
How much is the Ninja Air Fryer?
The cheapest Ninja Air Fryer is priced at £189, which is the Ninja Foodi Dual Zone Airfryer AF300, however, due to popular demand this Air Fryer is often sold out.
The selling point of using Air Fryers is the fact you can cook using little to no oil to prepare healthier meals almost instantly – from seasoned fries and roasted vegetables to southern fried chicken and beer-battered fish, enjoy extra-crispy results every time. Your opportunities are endless.
However, we understand that many love the Ninja Air Fryer, however not many can afford it due to its high price tag. Thankfully, we have found the best Ninja Air Fryer dupe on the market from trusted online retailers like Amazon, Argos, Walmart and many more.
These Ninja Air Fryer Dupe come with the same mechanism, style and a variety of capacities to suit your needs from just $25!
Ready to dive into these Ninja Air Fryer alternatives?
Let's take a look! 👇
Ninja Air Fryer Dupe
1.
This is a bestselling air fryer sold on Amazon. 8 Cooking Presets 🍟 Presets of 8 common foods. Pizza,French Fries, Steak;Shrimp, Fish, Chicken, Vegatable and Fruit and Bread. LED Digital Display and One Touch LED Screen. From 80-200℃.
2.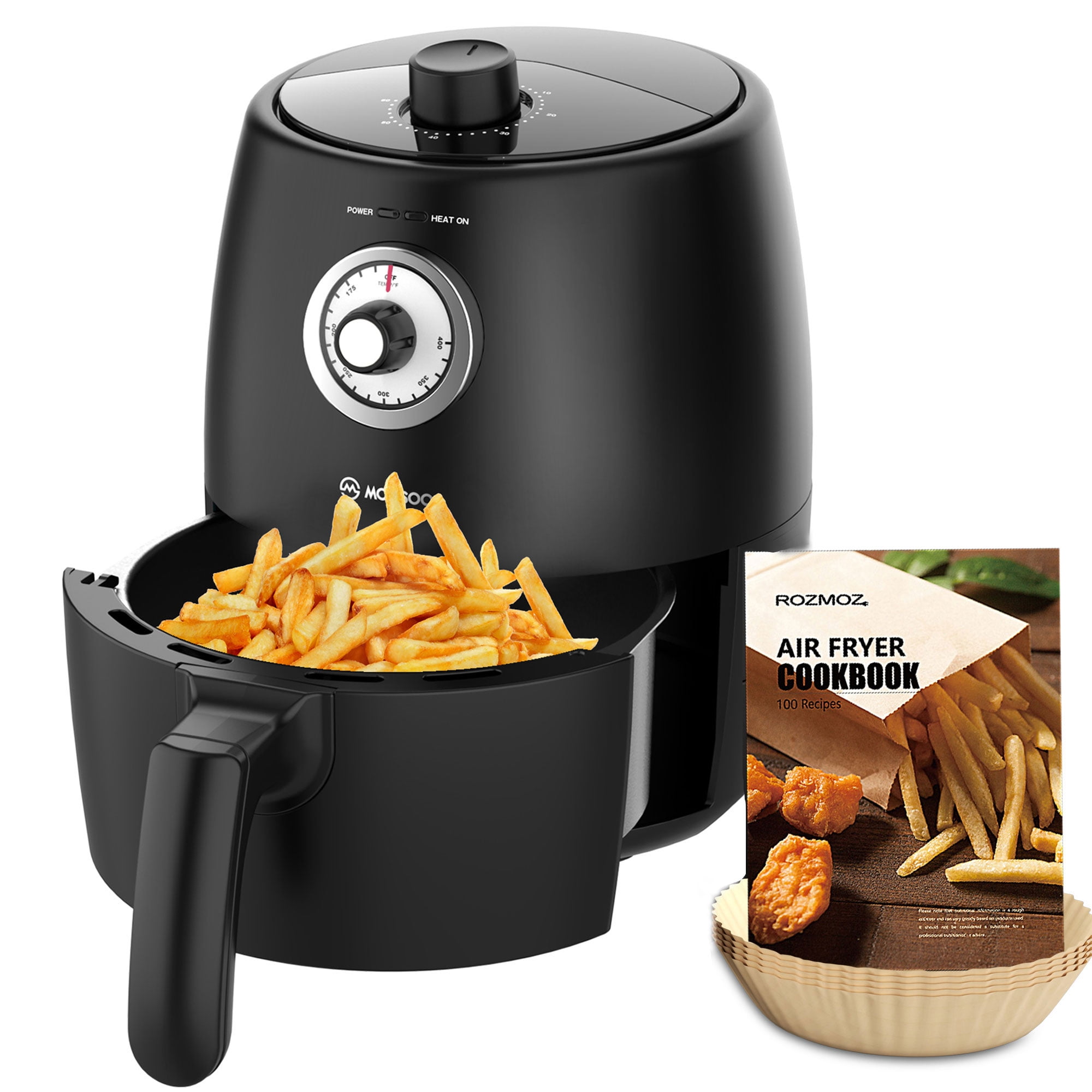 SHOP: Walmart MOOSOO Compact Air Fryer, $39
3.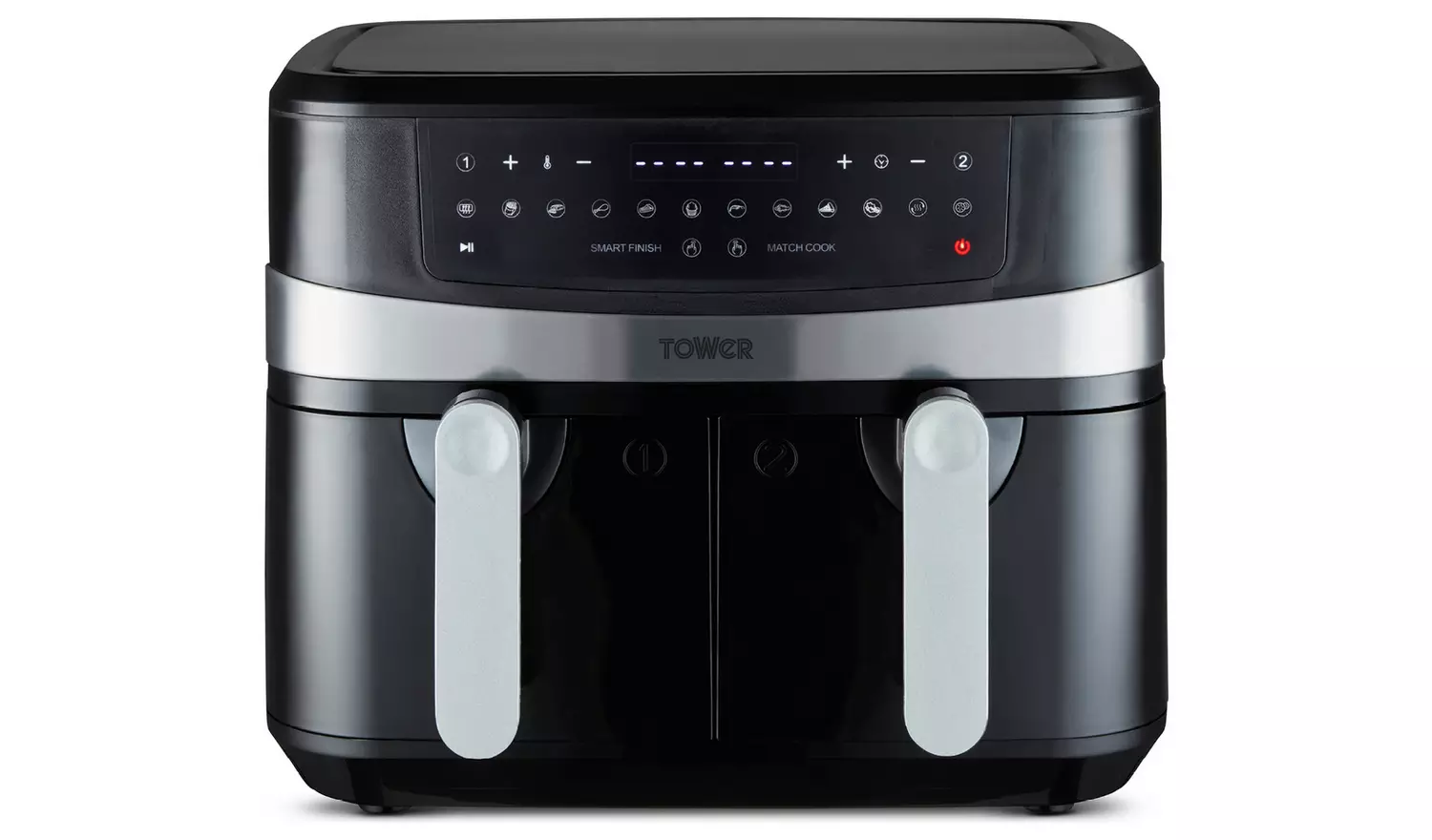 Here is the perfect Ninja dual zone 9L air fryer, which is the perfect Ninja air fryer dupe which originally retails for $300.
SHOP: Argos Tower 9L Dual Basket Air Fryer, £134
4.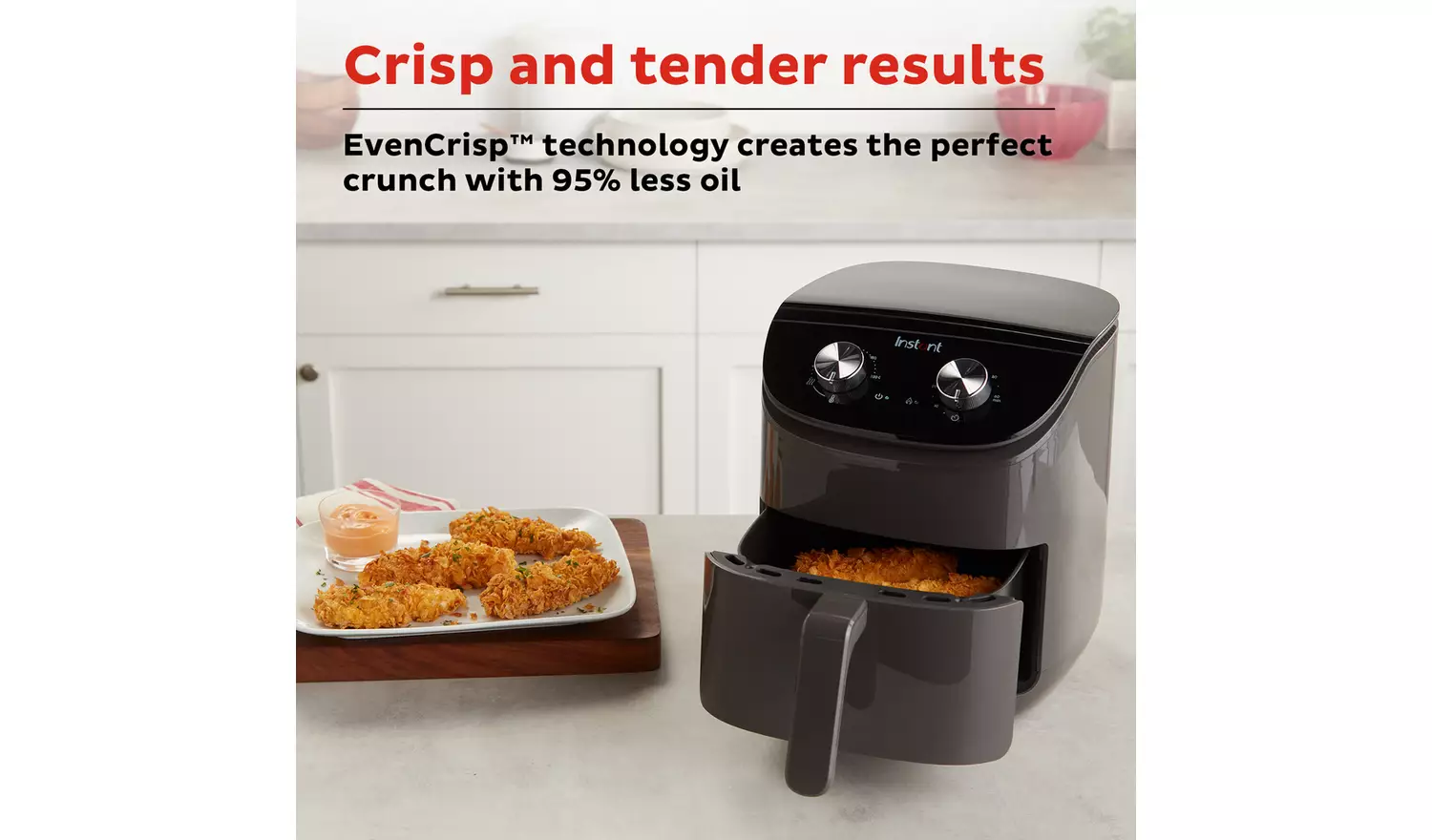 5.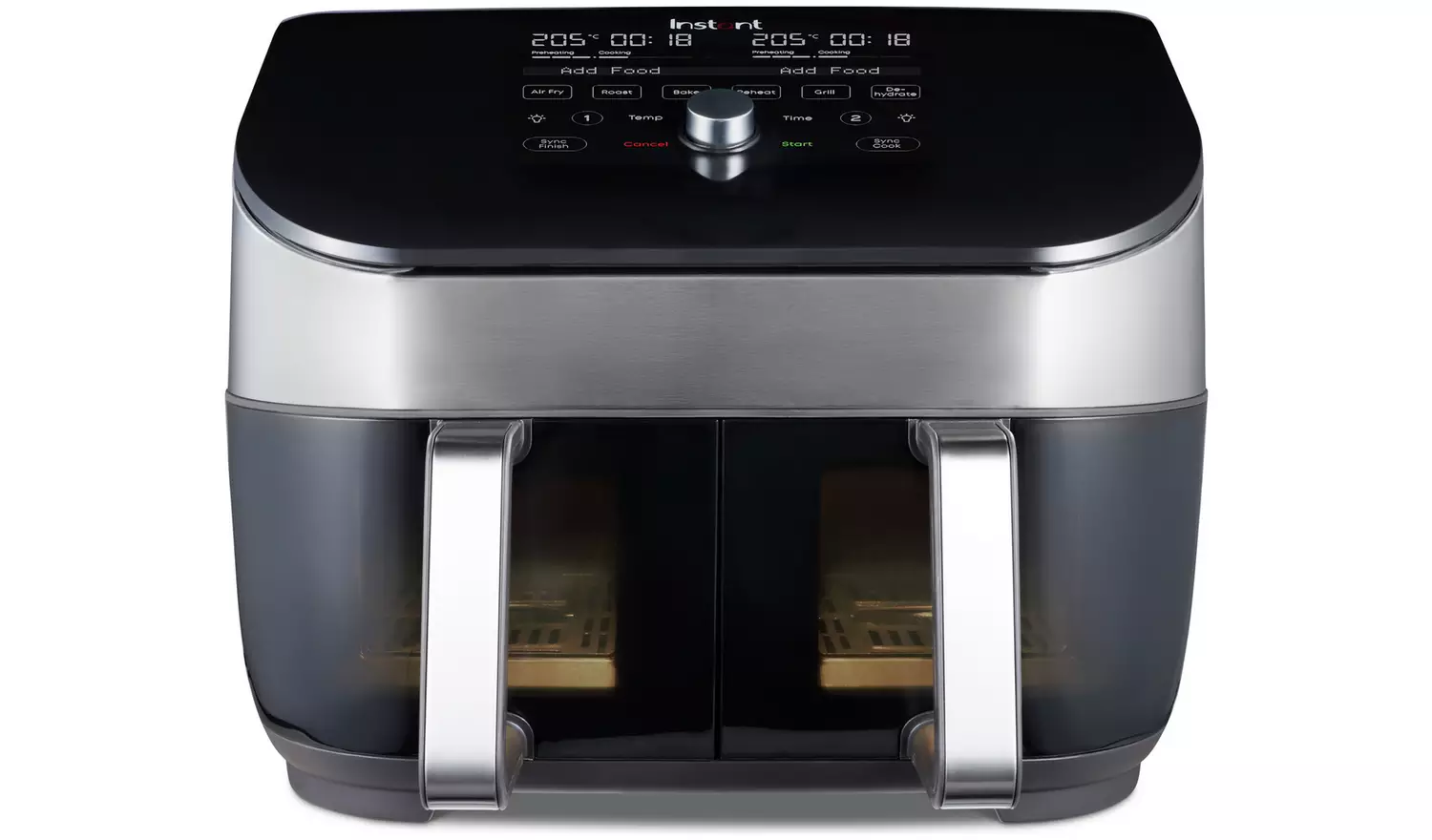 SHOP: Argos instant vortex 7.6L dual air fryer, £190 (on sale)
6.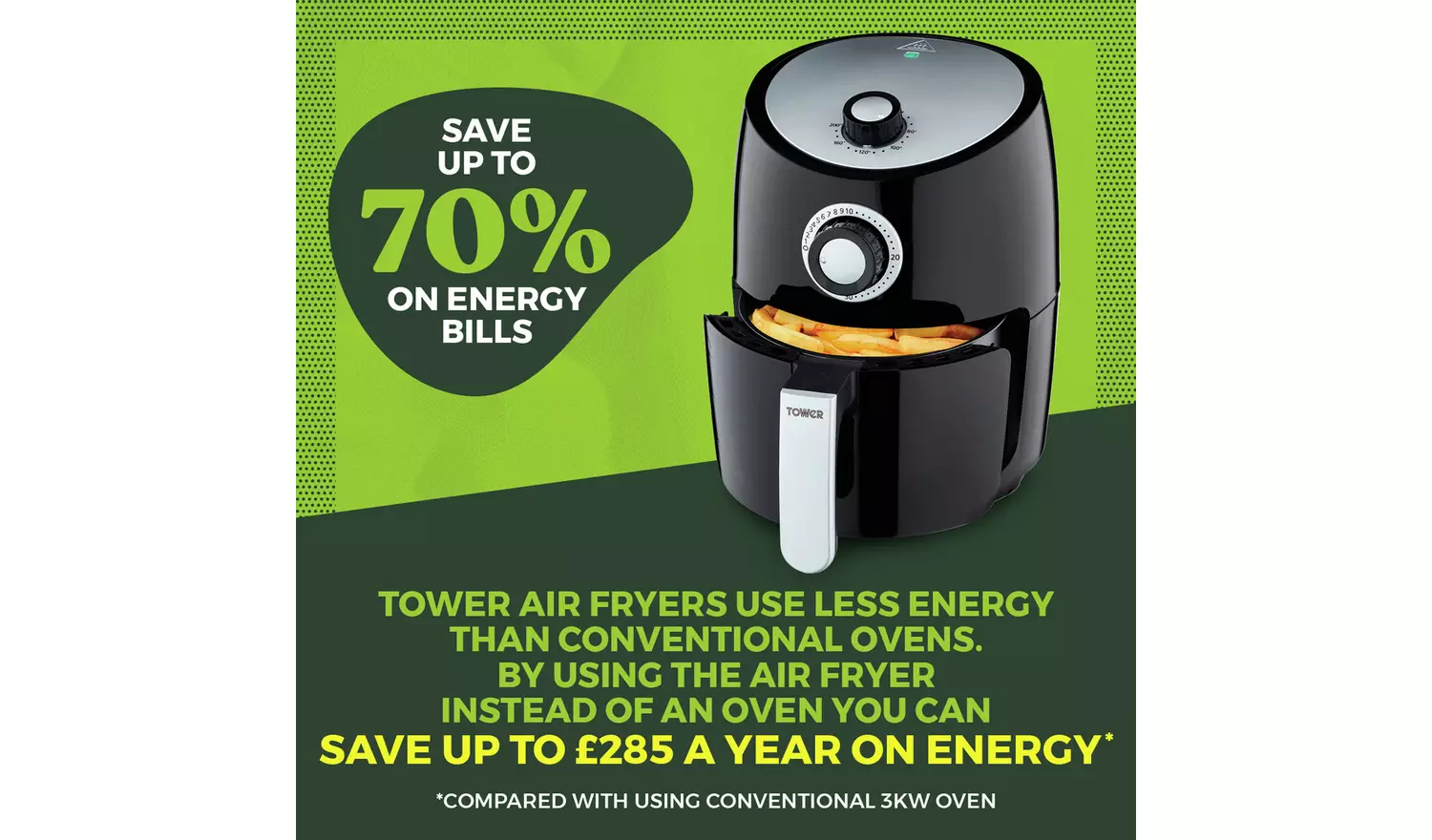 7.