So we have scoured the internet to bring you the best Loewe basket bag dupes on the high street and Aliexpress from £18. Keep reading to find out more.
Name a better spring & summer accessory than the Loewe basket raffia bag, I'll wait.
This bag first made its debut in 2019 and has won the hearts of many fashionistas, you & I included. Its woven straw design, open top and adjustable handles are some of its selling point. But mostly, its aesthetic is so beautiful for all the summer events & parties you might have planned this season.
It has a natural tan colour and brown handles, two colours that just compliment each other so well. The Loewe basket bag is sure to go with anything in your closet, whether it's jeans and a tee, a picnic dress, or whatever you feel most comfortable in. Particularly, it's designed to hold large capacities of items, so you're all set.
Perhaps, you're heading to the beach with your Loewe basket bag; it's sure to hold your sun creams, towels, lotion, slippers, maybe even some snacks. Or, you're got a picnic planned with friends – you're certain your Loewe basket bag can hold all your snacks, sandwiches, fruits, drinks, wine, or whatever goodies you decide to pack that day.
The Loewe basket bag however, retails for a whooping £395, and although many love the bag, not everyone might be willing to splurge on that price. Thankfully, we have picked out the best Loewe basket bag dupes for you. These dupes achieve the same look & aesthetic, whilst saving you money in the process.
Also, stick around to the end as we will show you how to style your Loewe basket bag dupes for whatever occasion you have planned this season.
Ready to dive into the dupes?
Here are the best Loewe basket bag dupes from £18
Shop Loewe Basket Bag Dupes
1. This Loewe basket dupe from Aliexpress looks just like the original, it also comes with the Loewe logo. Available in 2 sizes: Small & Medium. Seller has 91.8% positive feedback, over 50+ orders and 4.4 stars positive reviews.
Small measures: 35cm width, 21cm length, 13cm depth.
Medium measures: 45cm width, 24cm length, 15cm depth.
2. This Loewe inspired bag from LK Bennette is a knockout, I think I'll be picking one up too for myself! It not only looks like the Loewe version, it is very chic and big enough to fit all of your essentials this spring/summer season.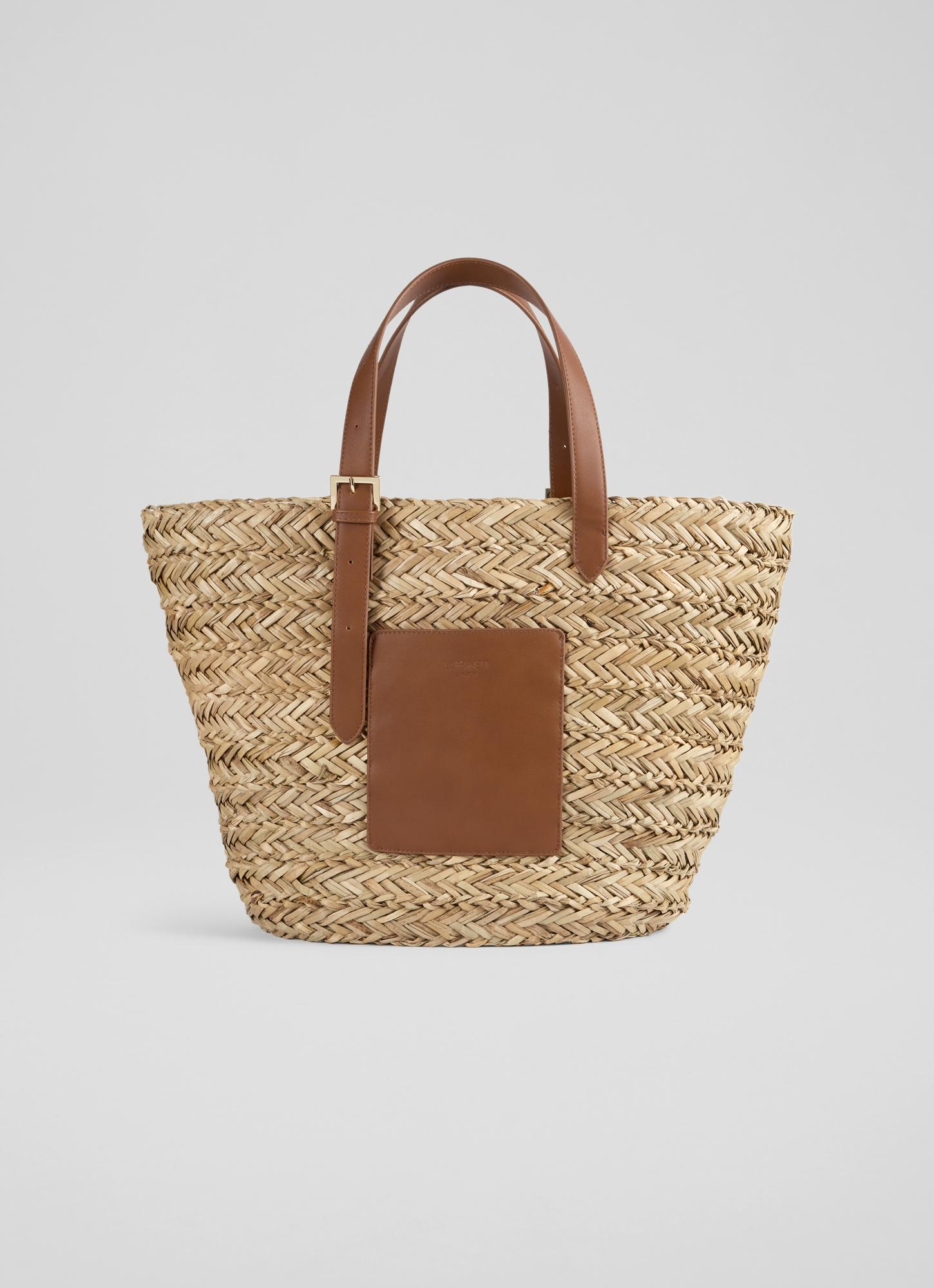 3. This basket bag from Mango is a bestseller. It heavily resembles that Loewe basket bag while remaining effortless at the same time. Style this bag with a beach look, lunch look, or picnic with family. Plus, the price is so good!
4. How about a smaller raffia bag with a 100% leather flap? This small version is perfect for evening events, dinners, or if you don't carry a lot of stuff. Style this with your favourite tea dress.
5. This option by Jigsaw is a classic. The black straps make them very versatile, and they are sure to go with any outfit. Style them with blue or black jeans, a simple tee, and some flats or loafers.
Use code: WWW20 for 20% off
6. Spice up your life with some colour. How about this Mango raffia bag with a pink or green flap? Just style your outfit with a colour that is existing on the bag and you're set. E.g, I'd wear a pink flowy dress with my pink Mango bag.
7. This mini straw bag is perfect for occasions this season like afternoon tea, picnics, beach parties and because of its small size, it's perfect for dinner dates!
8. This basket bag is a statement in its own. The buckles on this bag ensures none of your contents fall out, while remaining effortlessly chic. Pair this with a white flowy dress to the beach and some brown Hermes sandals dupes (£25).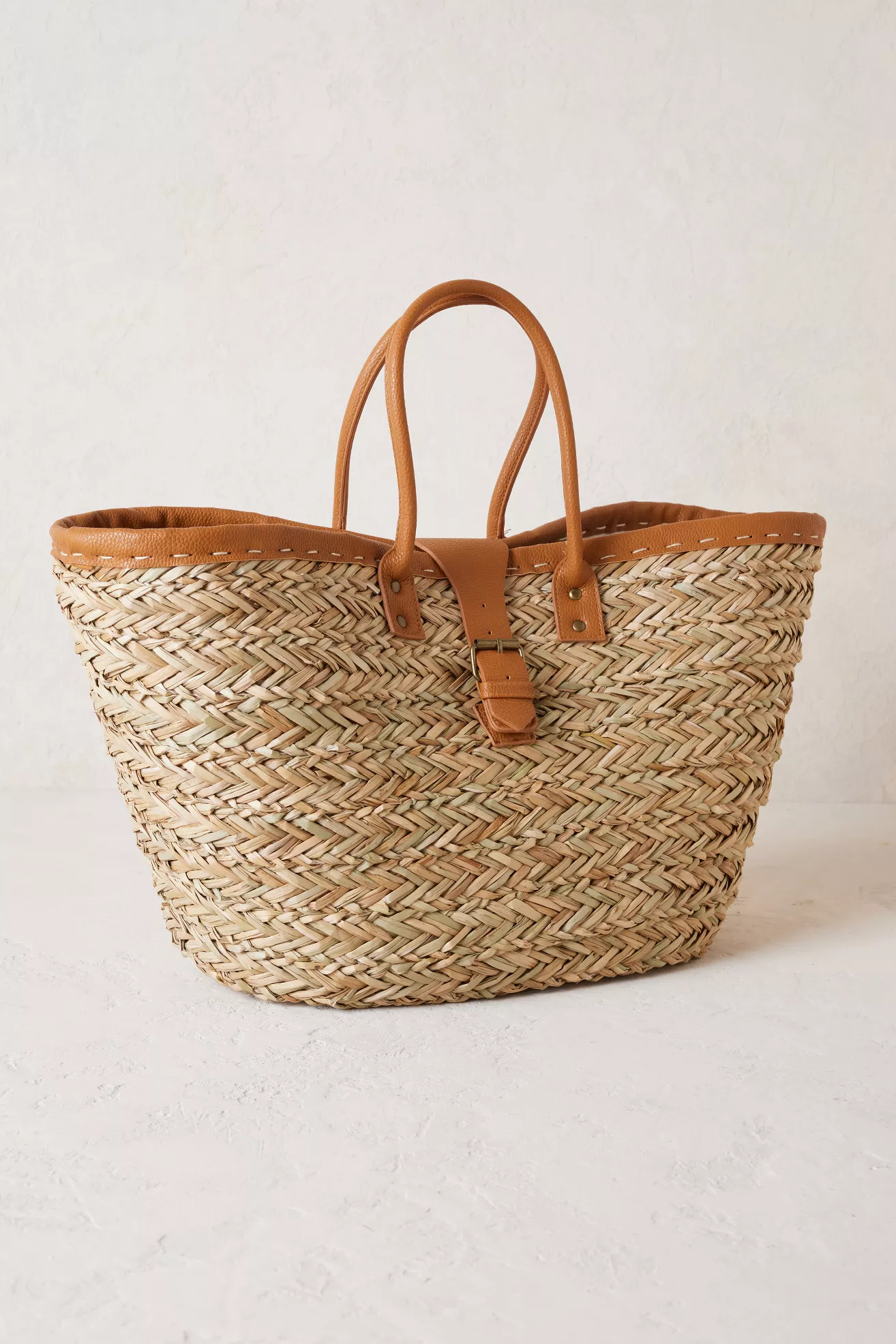 9. We couldn't not include this stylish straw bag from TKMaxx! The price is what sold us. This bag is so effortless, and can be carried as an everyday tote bag. Whether it's a shopping spree or a lunch date with the gals, with this bag, you're all set.
10. This gorgeous basket bag from Mango has very innovative handles. It is available in 2 colours, yellow and black. It is perfect for a day out, or night out.