So we have scoured the internet to find you the best Loewe belt dupe on the high street market.

Loewe broke the internet with its obi belt this season that features an A-line structure with a tie feature which beautifully sinches in the waist, whilst affirming power and sophistication.
Loewe isn't short of creating statement designs that plat with shapes and proportions, and the fashion world is living for it. Case in point: the Loewe bomber jacket which features a balloon shape that Kendall Jenner herself can't get enough of, or the Loewe basket bag dupes which have been a #1 hit on our site this season.
Its safe to say, the Loewe obi belt has remained a statement accessory and has worn amongst celebrities, influencers and bloggers. It has a modern take on your typical belt, whilst remaining very flattering on your body. It features an asymmetric A line shape, and pulls in the waist nicely, making you look feminine but very sophisticated.

The Loewe obi belt retails for £725, however, that might be a tad pricey for a belt for some people on a budget. Luckily, we have picked out the best Loewe obi belt dupe from retailer Aliexpress that look almost identical to the real deal. They are available in more than 3 sizes and various colours. Let's take a look at them below.
Shop Loewe Belt Dupe
1.
Best overall Loewe obi belt dupe from Aliexpress for $58

This Loewe obi belt dupe is the best high quality & almost identical belt to the Loewe belt we found. It is available in black and brown, and 3 different sizes.
2.
2nd best overall Loewe obi belt dupe in black from

Aliexpress for $58

This stylish Loewe belt dupe is also available in black. It is made of high quality. Style this with a white dress, a black suit, or even a neutral outfit to work. The opportunities are endless!

3.
Most affordable Loewe obi belt dupe made from PU leather. Excellent structure & quality for

£35 via Aliexpress.com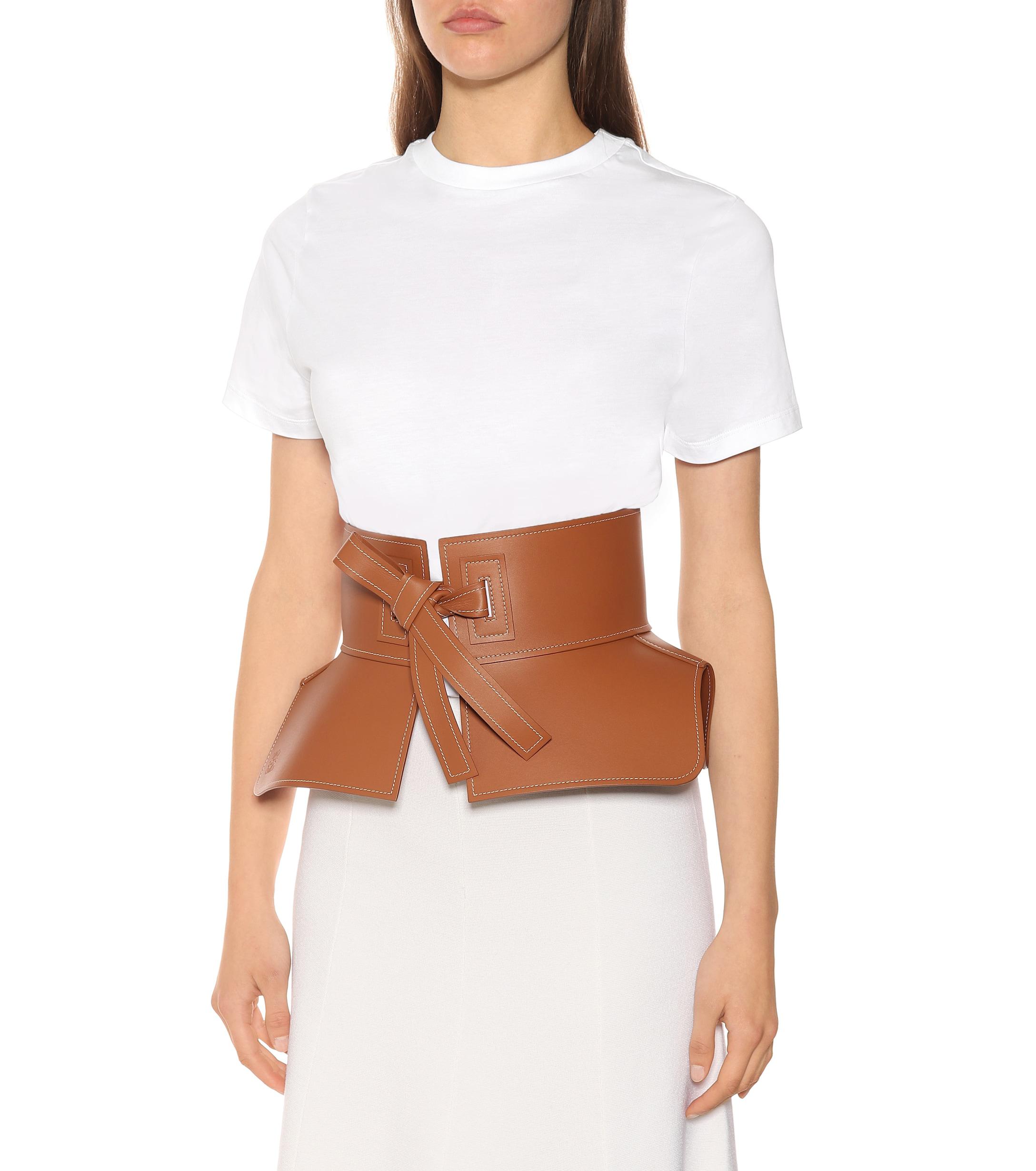 With over 20+ sold from this trusted seller on Aliexpress, here is another Loewe belt dupe available in 3 sizes & 2 colours.

4.
Cheapest Loewe obi belt dupes for those on the ultimate budget

via Aliexpress for £6.82
This belt from Aliexpress has been sold many times with positive feedback. Comes in only 1 size, adjustable belted style.
5.
If you want the Loewe obi belt dupe in various of colours, this is the perfect option for you.

Via Aliexpress for $13.56
Available in colours like red, beige army green and more, this belt has been sold over 40+ times with 5 star feedback.
6.
2nd most affordable Loewe obi belt alternative via Aliexpress for $27
We found another high quality Loewe belt lookalike which comes in just a brown colour. This belt is available in size S, M and L. It also comes with the dress, so you're getting 2 in 1. The belt is removable.